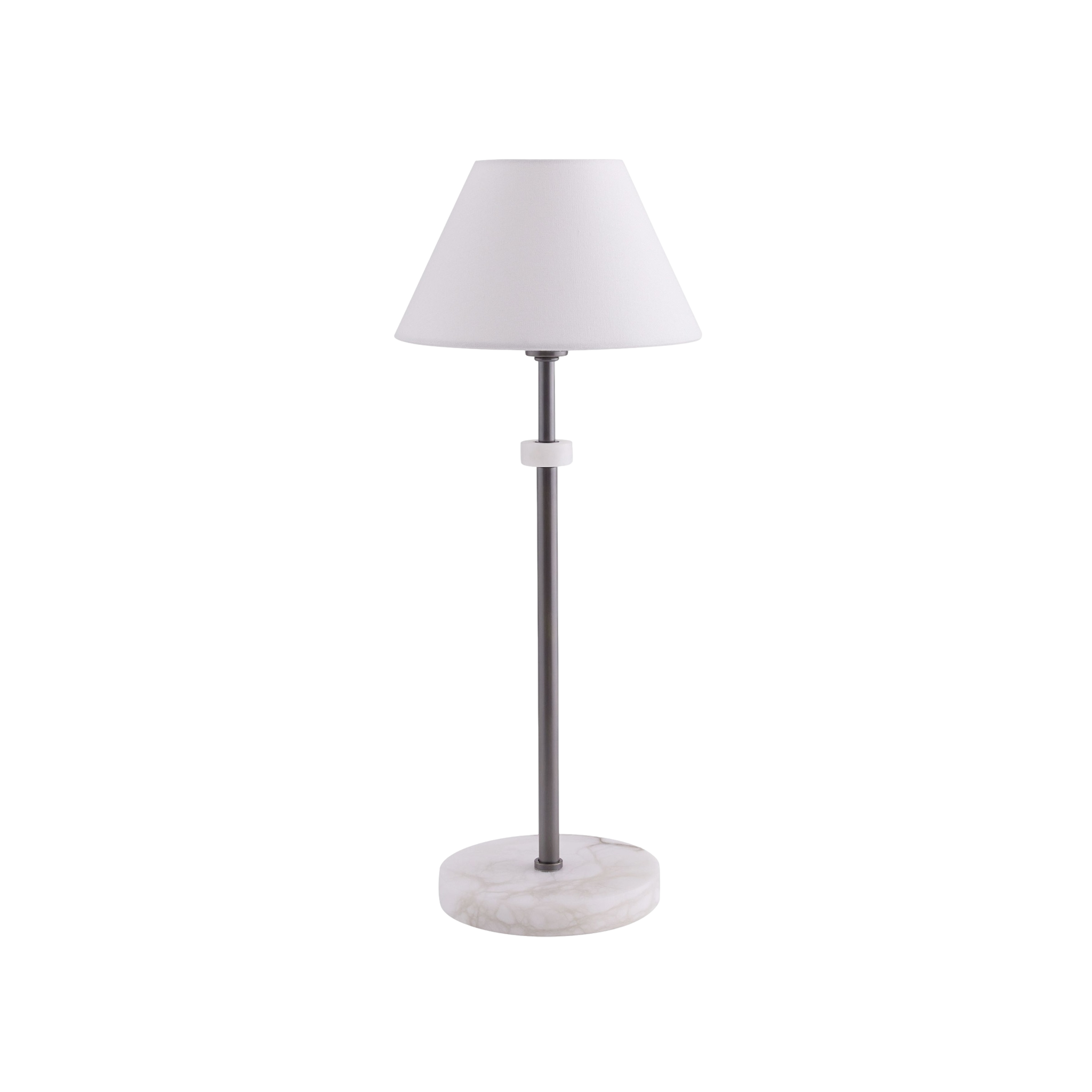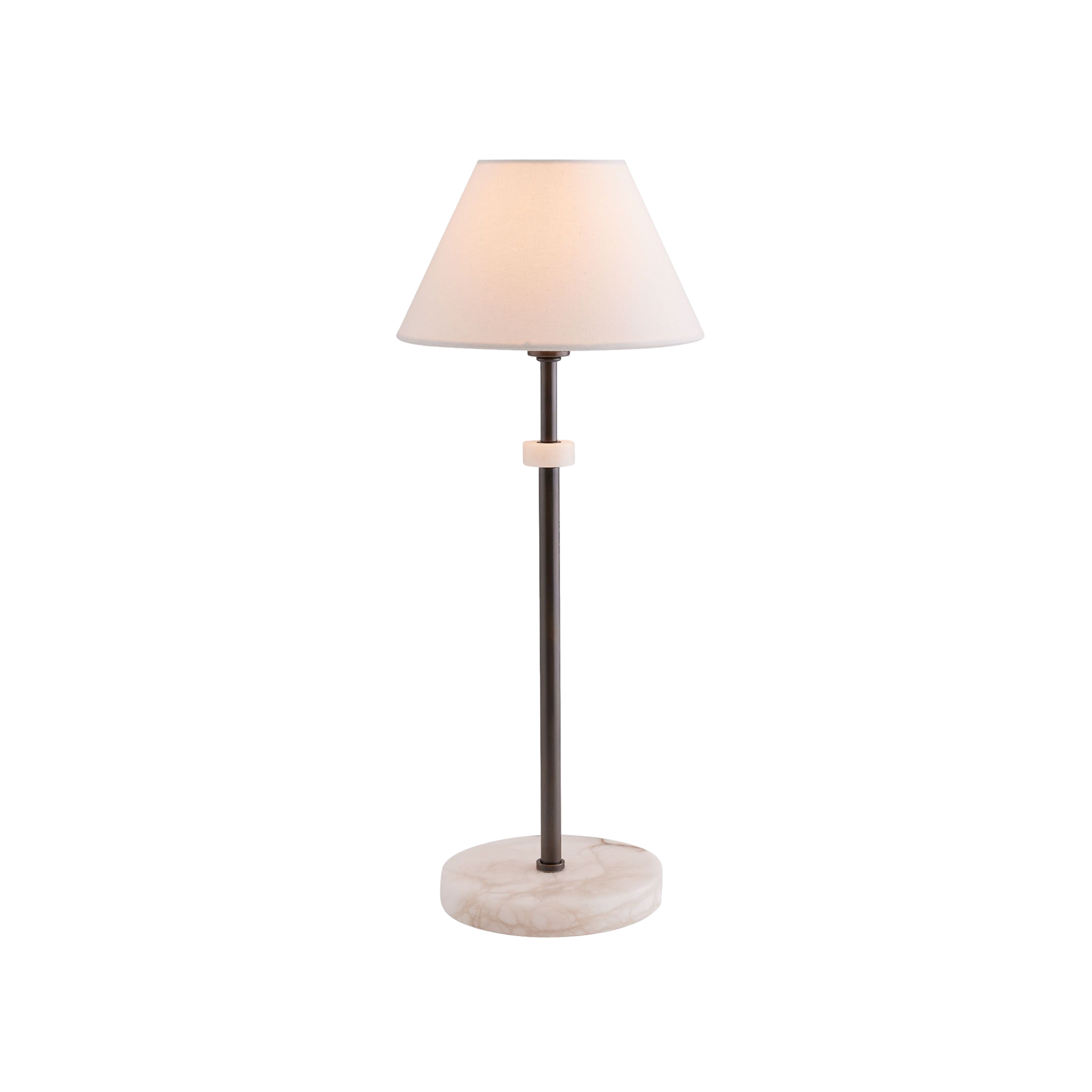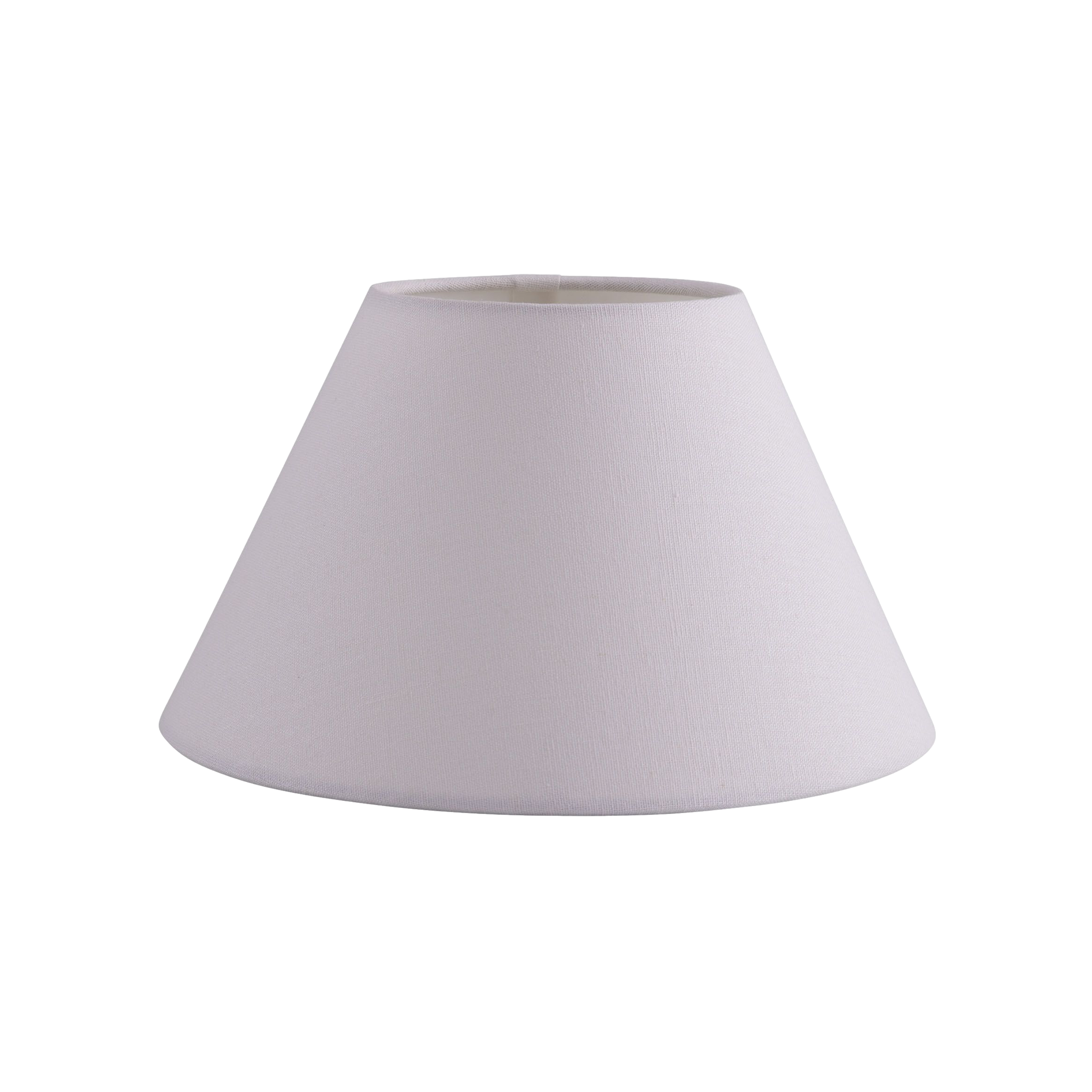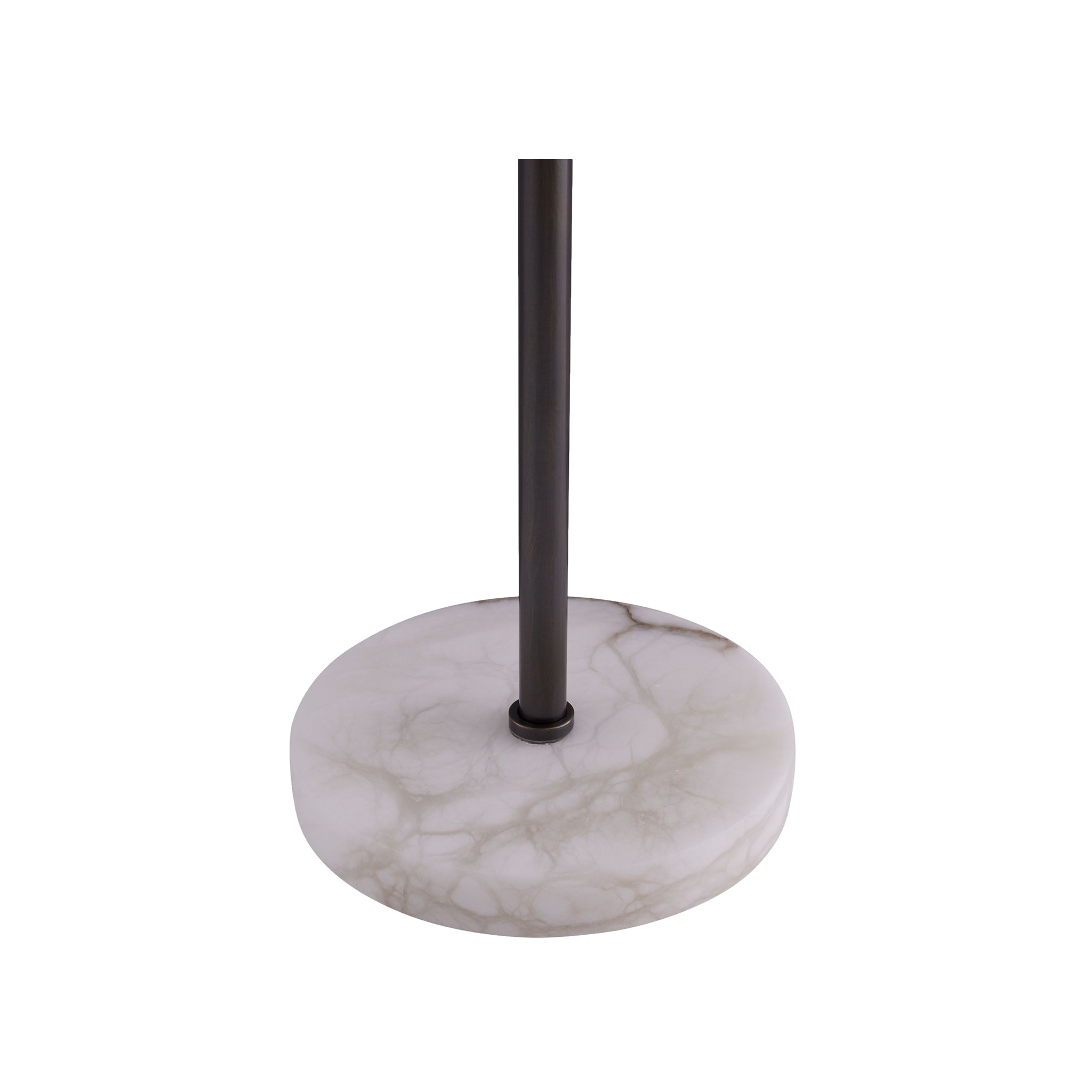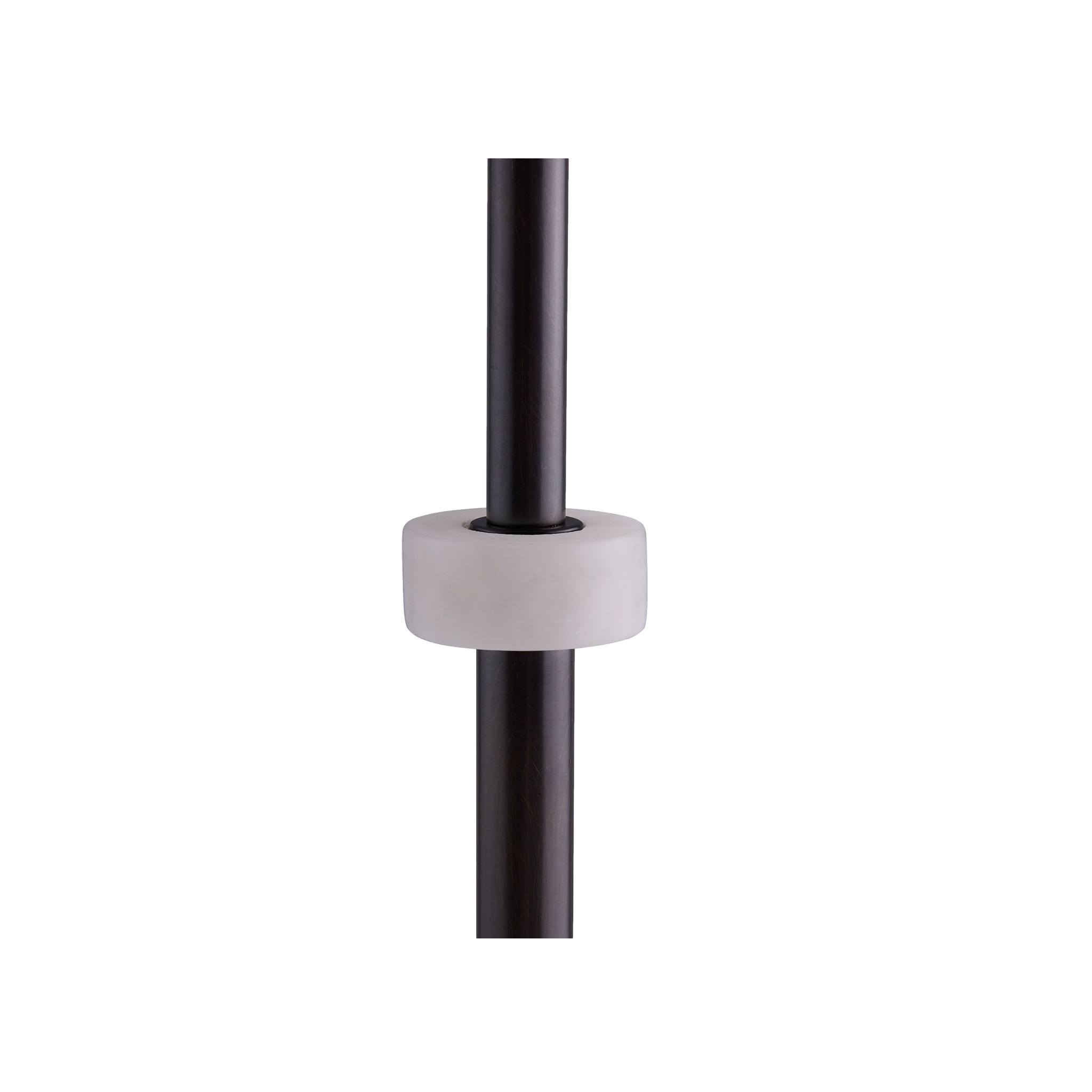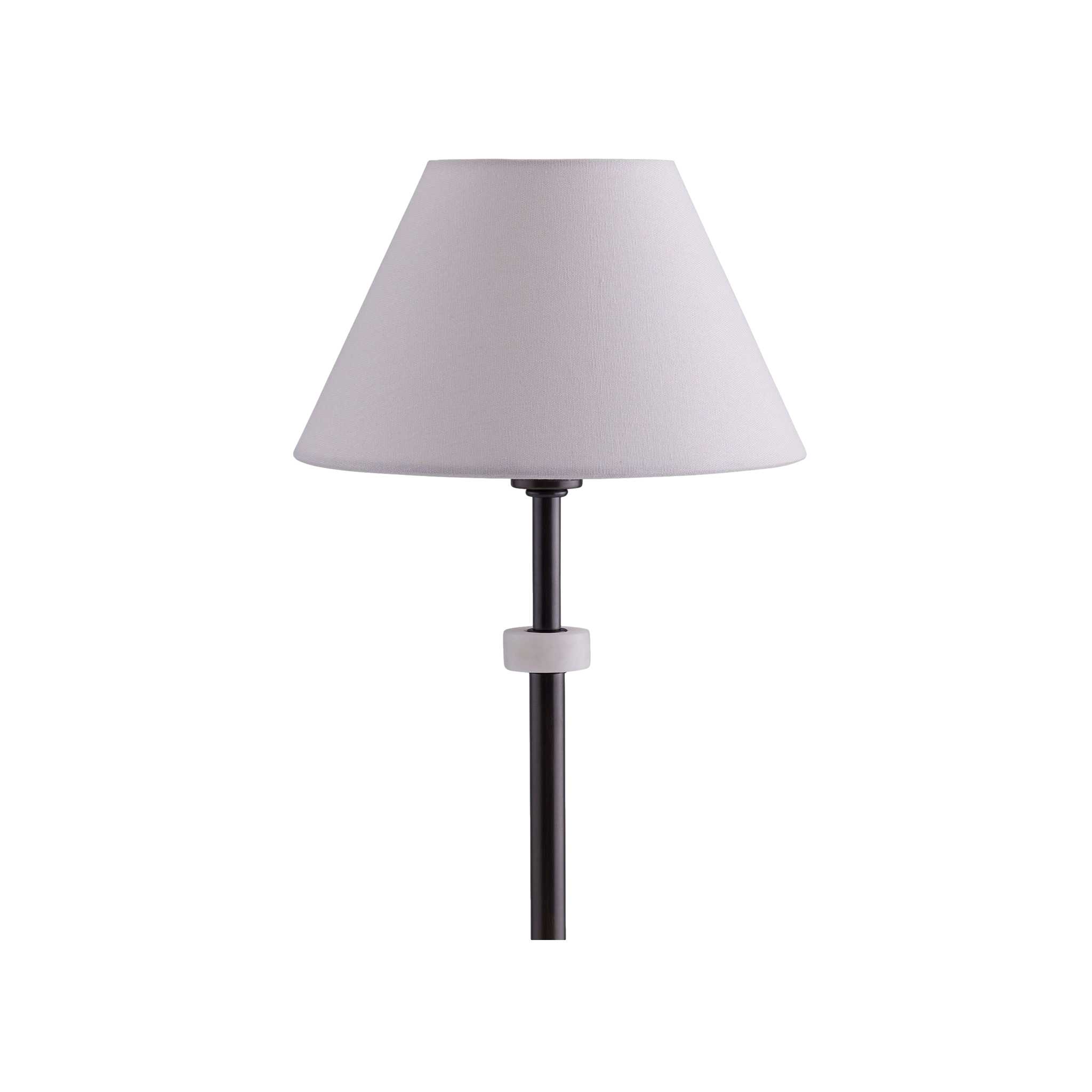 The Newport brings rich materials to transitional design. The English bronze steel foundation is presented on a circular white alabaster base and is met with a single matching alabaster break accent. A white linen shade helps soften the light. 
Material: Alabaster, Linen, Steel
Overall Dimensions: 9.00" D x 22.5" H
Finish: English Bronze, White 
Suggested Bulb Type: T6, 
Max Wattage: 40
Socket Type: 1
Not in stock? Lighting typically ships within 2-4 weeks. Once you place your order, a Mayker team member will be in touch with you to verify your lead time.
Share This Product