Create a space that feels like home with Mayker's Nashville-based Interior Design & Furnishing Service
Mayker's complimentary design service walks you through a personalized process tailored to your lifestyle, aesthetic, and budget. We offer design boards, product recommendations, and custom floor plans.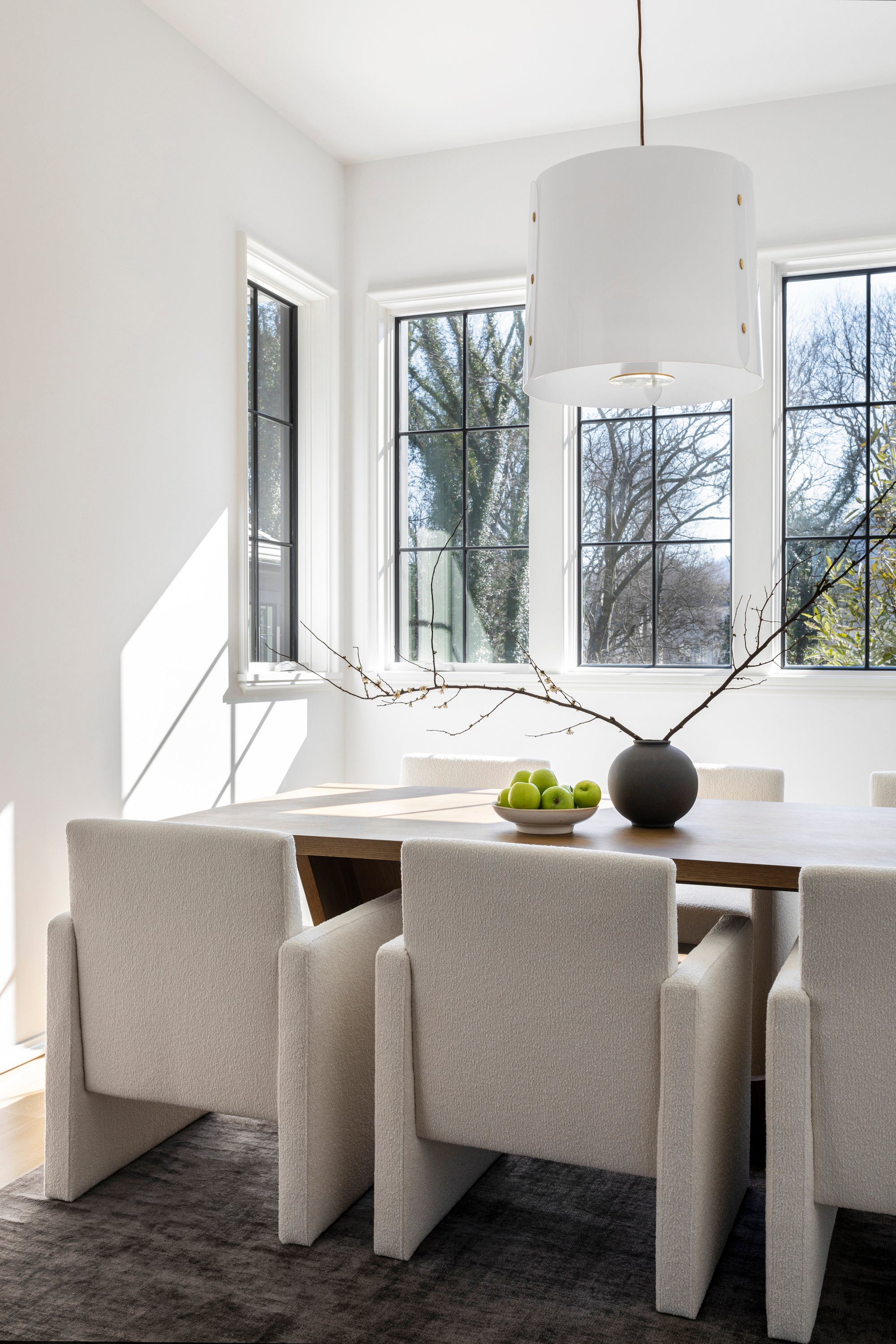 Custom Furnishing Service
Every home has its own personality. Work one-on-one with an interior designer to create a home vision tailored to your design and lifestyle preferences.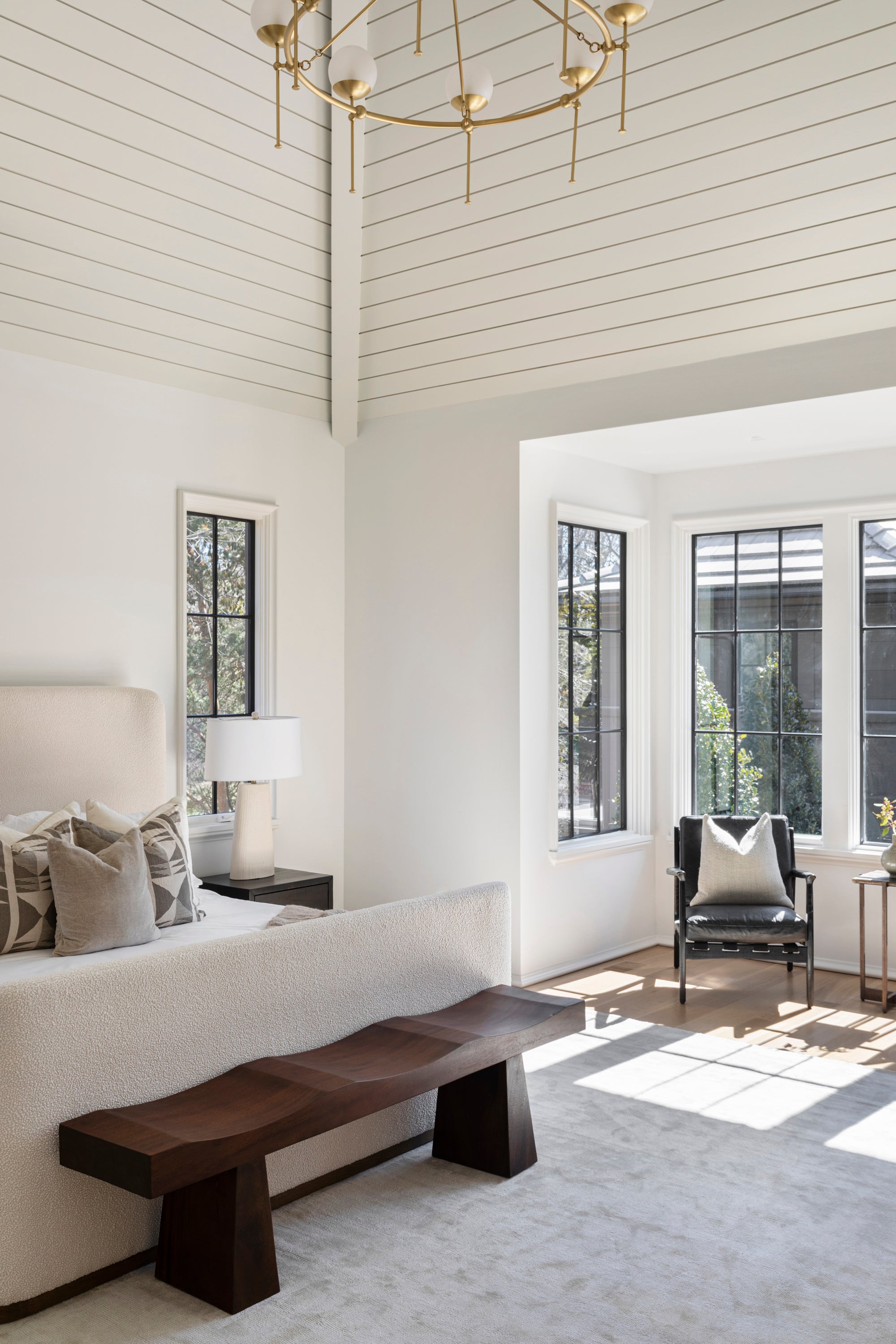 Beautiful Product Discovery
Consider us your product discovery resource. Our Nashville-based interior design team sources everything from furnishings, lighting, and textiles to art, accessories, and wall treatments.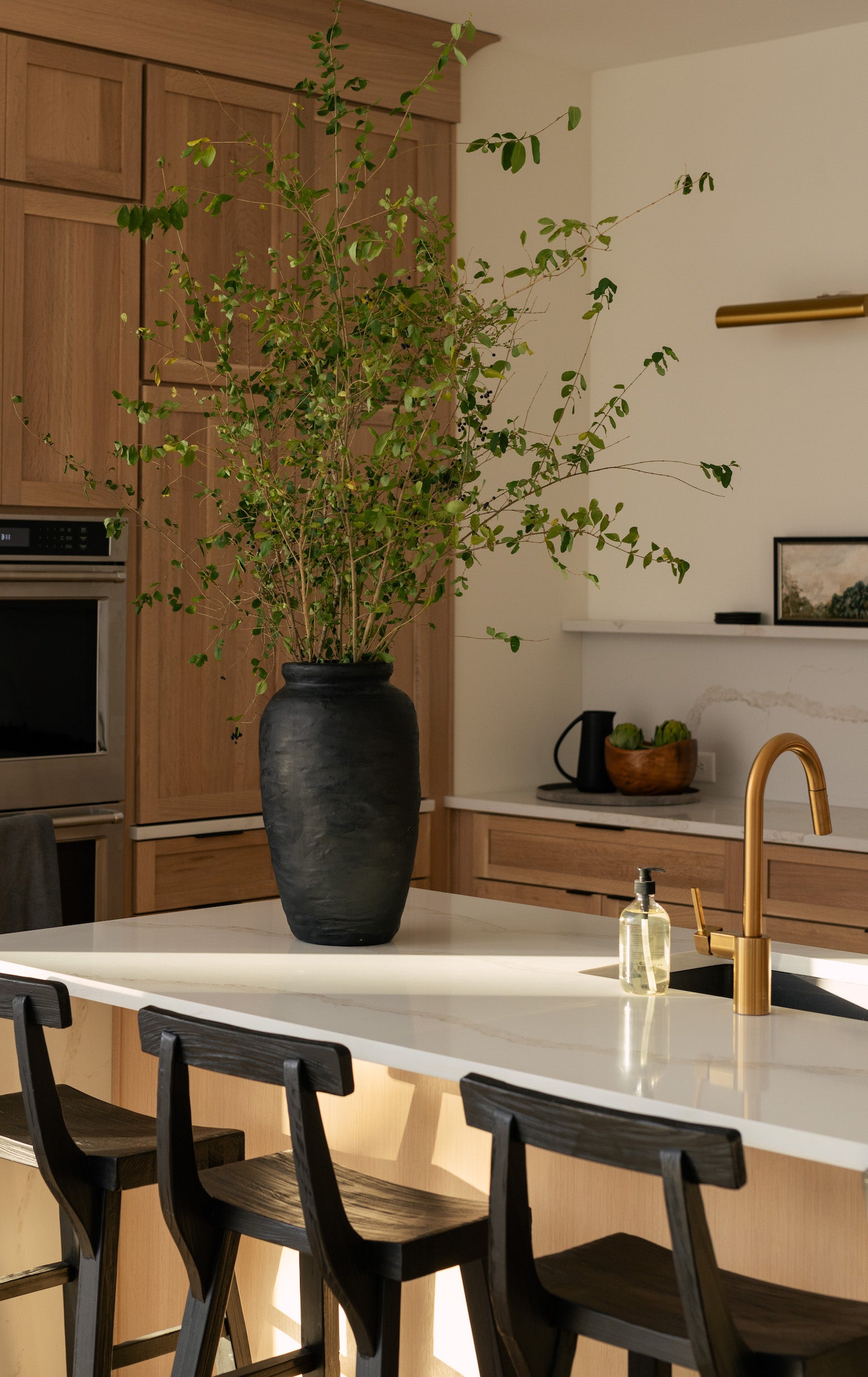 Free Expert Guidance
We're here to help you invest in the products, not the process, which is why our interior design service is always complimentary.
project scope
Design Boards
Product Recommendations
Scaled Floor Plans
Installation & Styling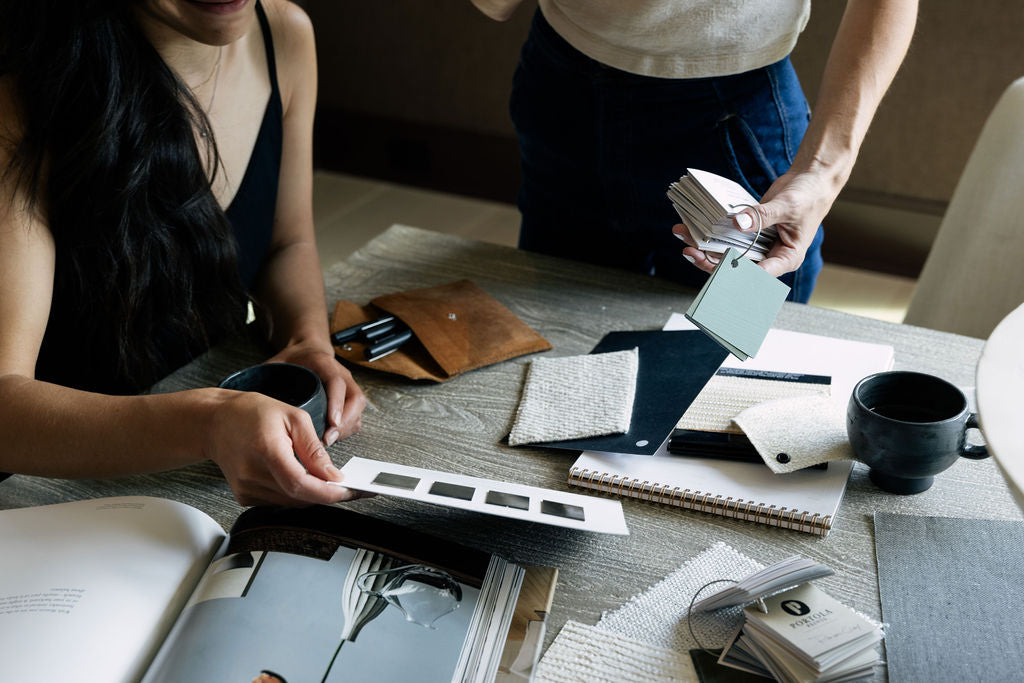 design service details
Onboarding
After your initial inquiry, we ask you to provide the essential information our design team needs to thoughtfully design your space. 

Checklist 
Floor plan or measurements
Photos and videos of your space 
A quick, intake questionnaire 
Inspiration photos 
Design Discovery
Next, we schedule a Discovery meeting and, depending on the project scope, a site visit with your designer. During this meeting, we identify your project goals and personal aesthetic preferences. From functionality to style, our goal is to establish a clear understanding of your priorities and preferences. 
Once we clarify your high-level priorities, we dive into specifics. From color palettes and materials to feature design elements, we walk through a design discovery process to create a clear direction and guiding aesthetic voice to ground the project. 
Product Selection
With a firm vision and direction, we begin the selection process—identifying the furnishings and design elements that create your space. Your package includes up to three design iterations to land on the ideal assortment that feels like everything you hoped for. 
Ordering and Receiving
Once selections are made, we begin the procurement process. Our logistics team orders, tracks, receives, processes, inspects, and stores all of your beautiful products until your installation date. 
Installation and Styling
Our designers, along with our logistics team, will oversee the full installation and styling of your space. Sit back, relax, and enjoy an environment tailored to your life and leanings. 
Product
Budgets are as personalized as the projects themselves. As a reference point, full furnishing projects typically start at $40.00 - $50.00 per square foot but can increase based on specific product selection and requests. To ensure we best serve you, we always ask for a target budget range so we can be mindful of your financial goals in conjunction with your aesthetic goals.
We believe in full transparency so you always know what you're investing in. Throughout the selection process, we provide you with clearly itemized proposals of all products and design elements. We do not upcharge products but always bill the MSRP.
Prior to our team placing any orders, you will review and approve all invoices, as well as sign a Goods Purchase Agreement. At no point will we order anything without your written consent. 
Freight
For all orders, we bill a flat 5% Freight Fee, which covers the freight costs we incur directly from suppliers. This fee is not an upcharge but a direct expense we incur to get your beautiful products from Point A to Point B. 
Logistics
One of the best assets of the Mayker design service is our in-house logistics department. For all orders, we bill a flat 5% Logistics & Handling Fee, which allows our team to cover all fundamental logistics services that are essential in the design process, including:
Receiving and processing products at the Mayker warehouse - Inspection of product
Damage claims processing (if applicable)
Storage until the installation
White-glove delivery at the project site, including assembly and placement*
*Installation for products that require licensed contractors (such as wired lighting fixtures) is scheduled and billed separately. 
How long does the design process take?
The discovery, concept, and selection process typically takes 2-4 weeks. This varies depending on the scope of your project, as well as the number of revisions you request. We selectively design a handful of projects at a time, so we can provide timely focused work and quality service.
Can you assist with Interior Architecture?
Our Interior Design & Furnishing Service is ideal for those looking for help with vision, product selection, room flow, and styling. A Full-service Interior Design package is required if you would like advice on structure and interior architecture elements that require third-party contractors, such as custom kitchens and baths. Please inquire for details.
Do you work in residential and commercial design?
Mayer Interiors specializes in residential design. We create intimate environments of authentic, livable luxury and are happy to provide recommendations for excellent commercial designers in the Nashville area.
What is the average installation timeline?
Installation timeline varies depending on the product ordered. In-stock products can often be installed within 6-8 weeks of order placement. If you're concerned more with finding the right fit than the quick fit, installation typically occurs within 3-6 months of order placement. We will discuss your installation goals at your Design & Vision meeting so we can align product recommendations with timeline goals. 
What is Mayker's return policy?
Since all items are ordered specifically for you, all products are non-cancelable and non-refundable. That said, we make sure you are fully equipped with all specs, materials, and details prior so you feel confident in your selections. Additionally, we extend all manufacturer warranties to our clients, so any damaged or faulty products will be replaced at no charge.
Do you offer payment plans?
For products purchased with a lead time, we offer payment installment plans. A 50% deposit is due with your completed contract and a 25% installment is due each following month. Your product must be paid in full prior to delivery.
Can you tell me more about Mayker's logistics service?
Our logistics service is one of the factors that differentiate us as one of the top interior design studios in Nashville, TN.
We love creating spaces that feel elevated but approachable and want our style of service to feel the same way. A large part of creating a beautiful space is behind-the-scenes logistics and execution. Our dedicated warehouse is fully equipped for receiving, processing, and storing. We don't have to outsource this work to a third party, which allows for better oversight and more cost-efficient services.
Even better, we have an in-house logistics team who are experts in furniture delivery and working mindfully in a home. Your property and pieces will always experience the utmost respect from our experienced personnel. 
Start with a Discovery Call