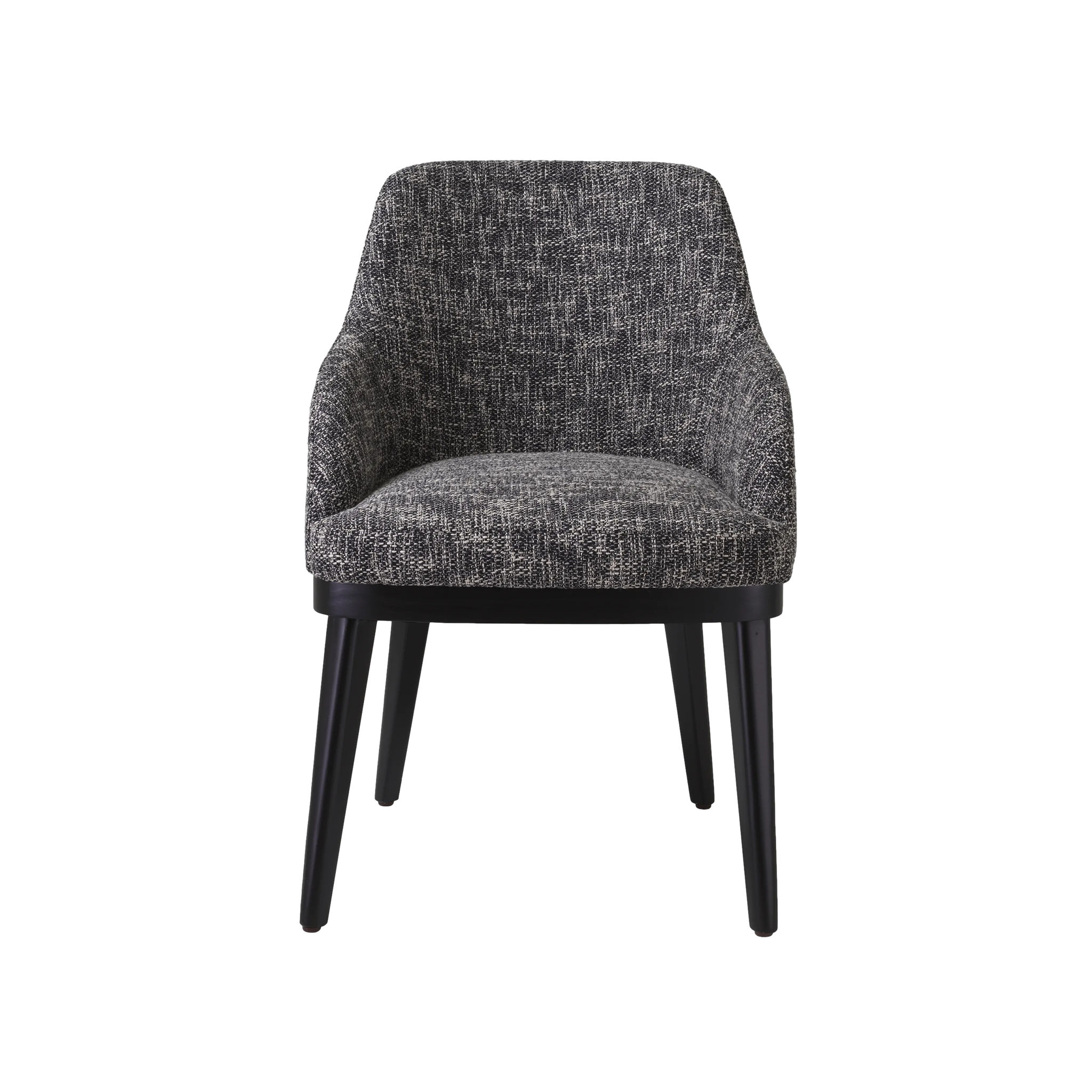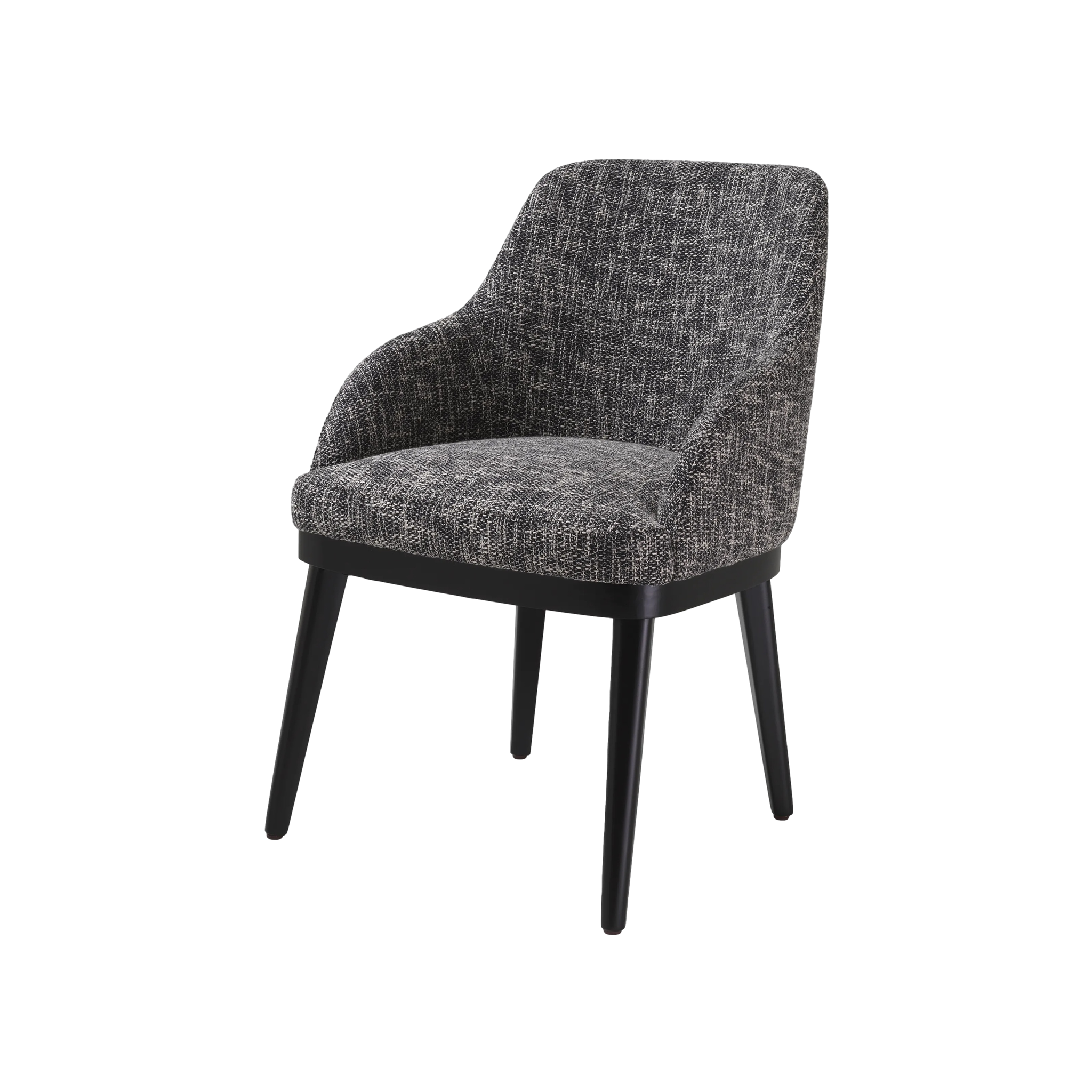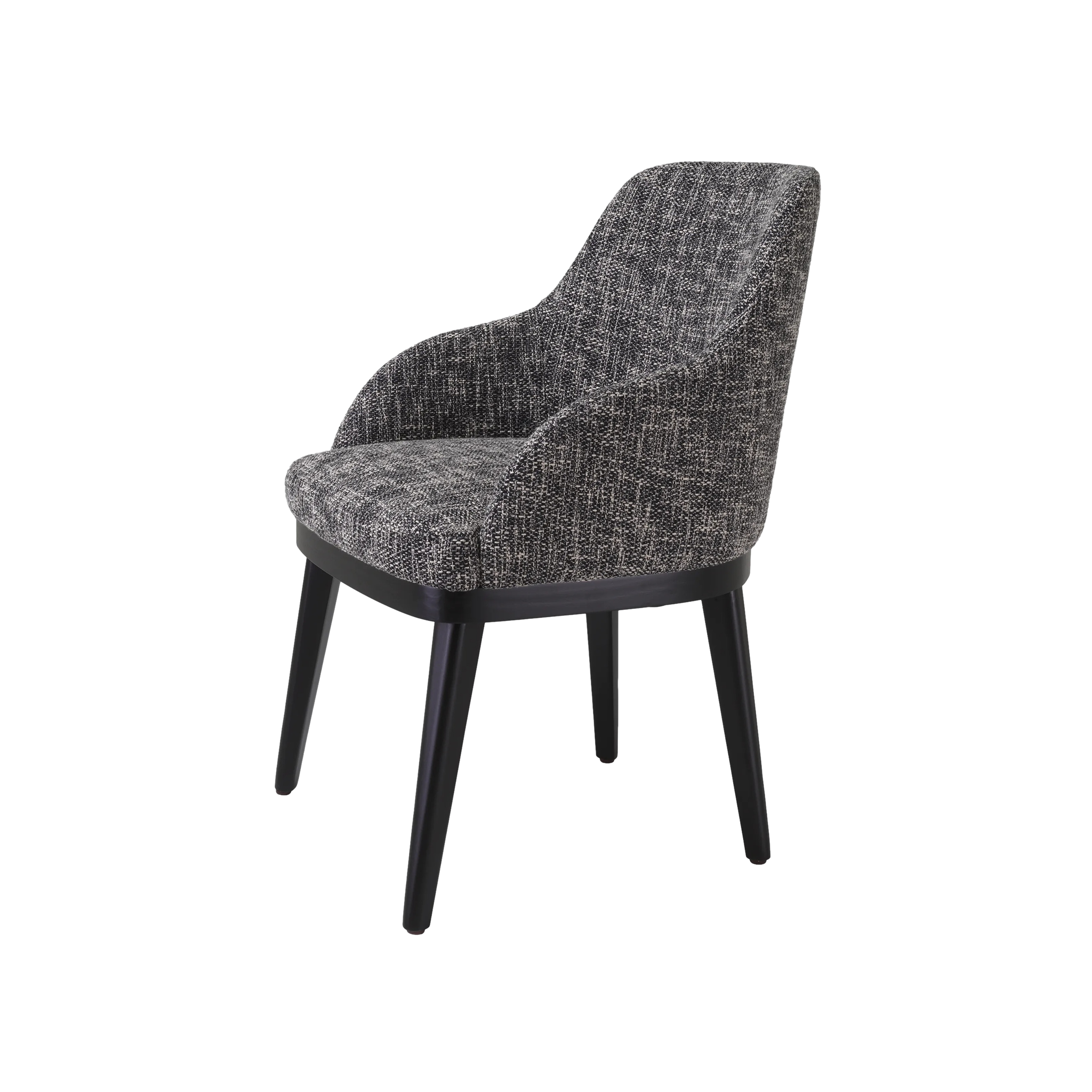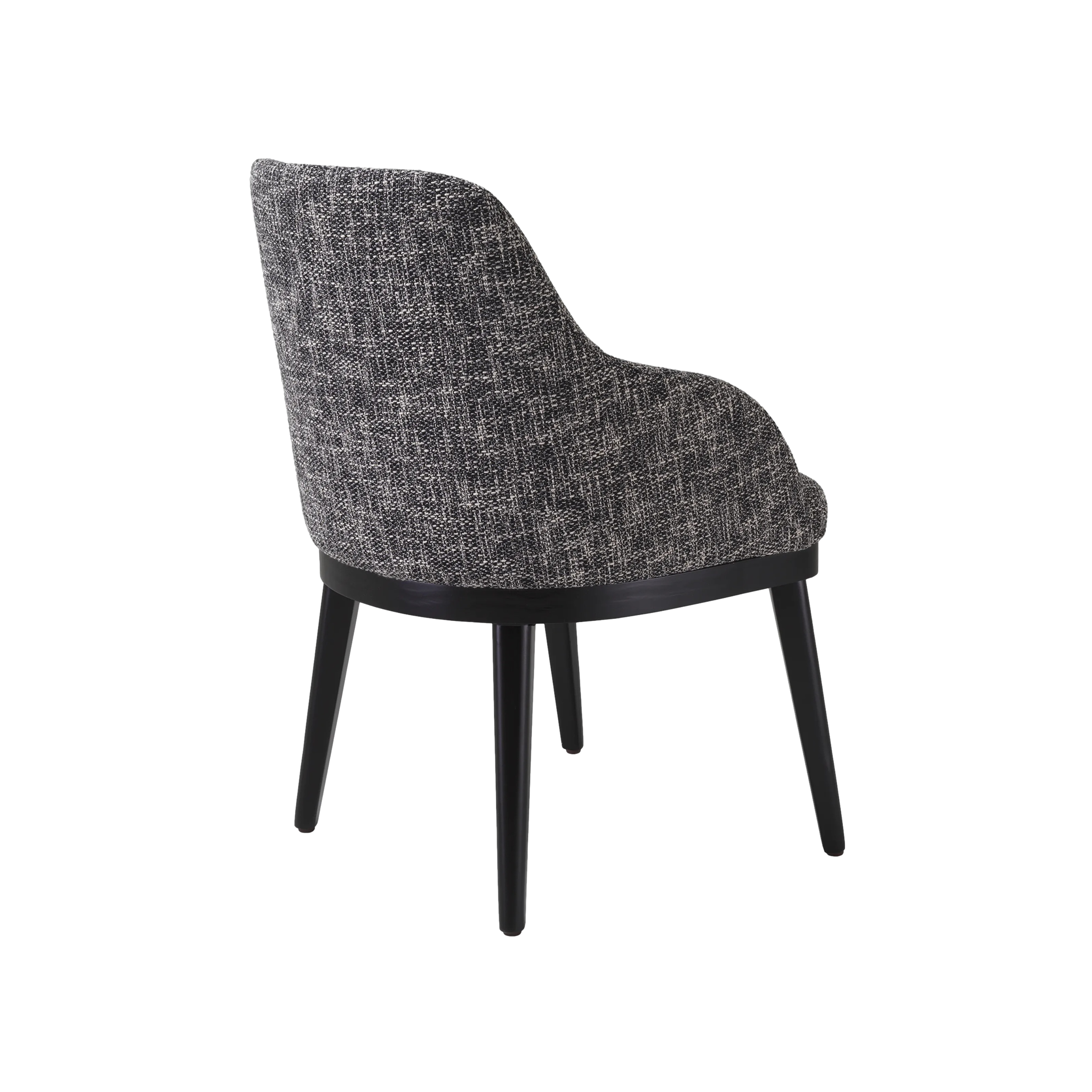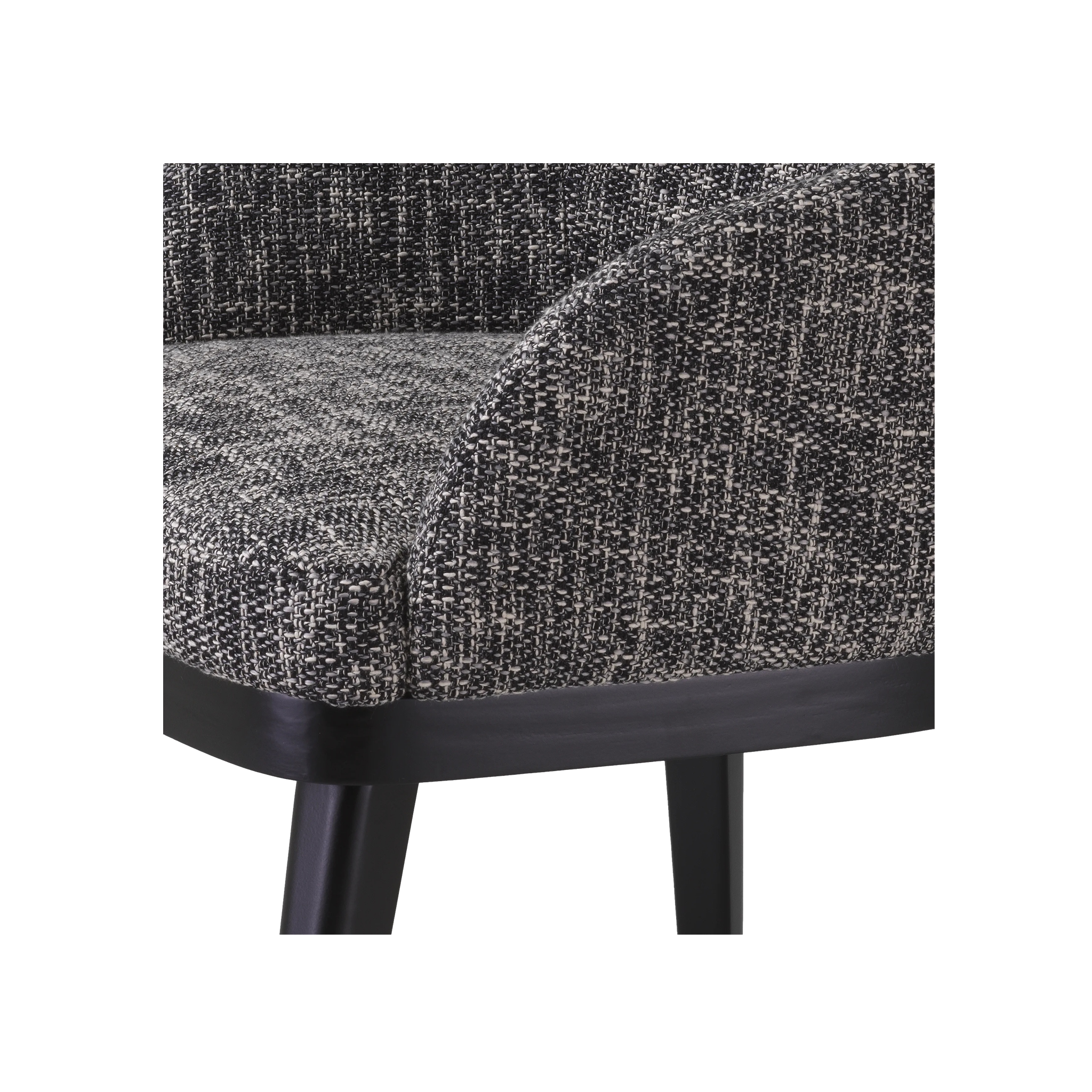 Costa Dining Chair in Black
The Toto chair has an eye-catching texture that's perfect for adding a touch of luxury. It's comfortable construction and timeless design make it perfect for relaxing in style.

Material: 45% Cotton, 40% Polyester, 15% Acrylic
Finish: Cambon black
Dimensions: 21.65" x  24.02" x  32.68"
Please allow a 6-10 week lead time for delivery.