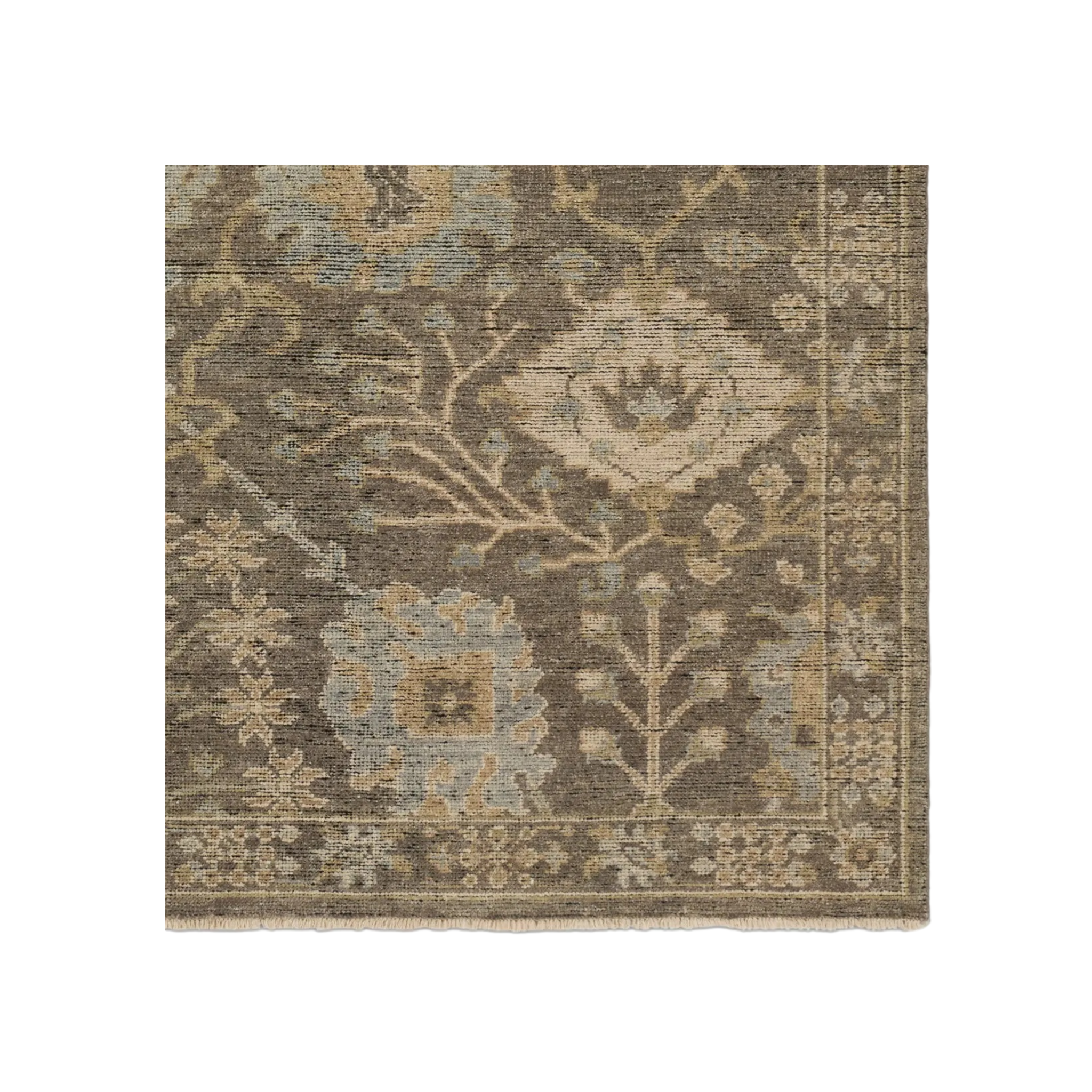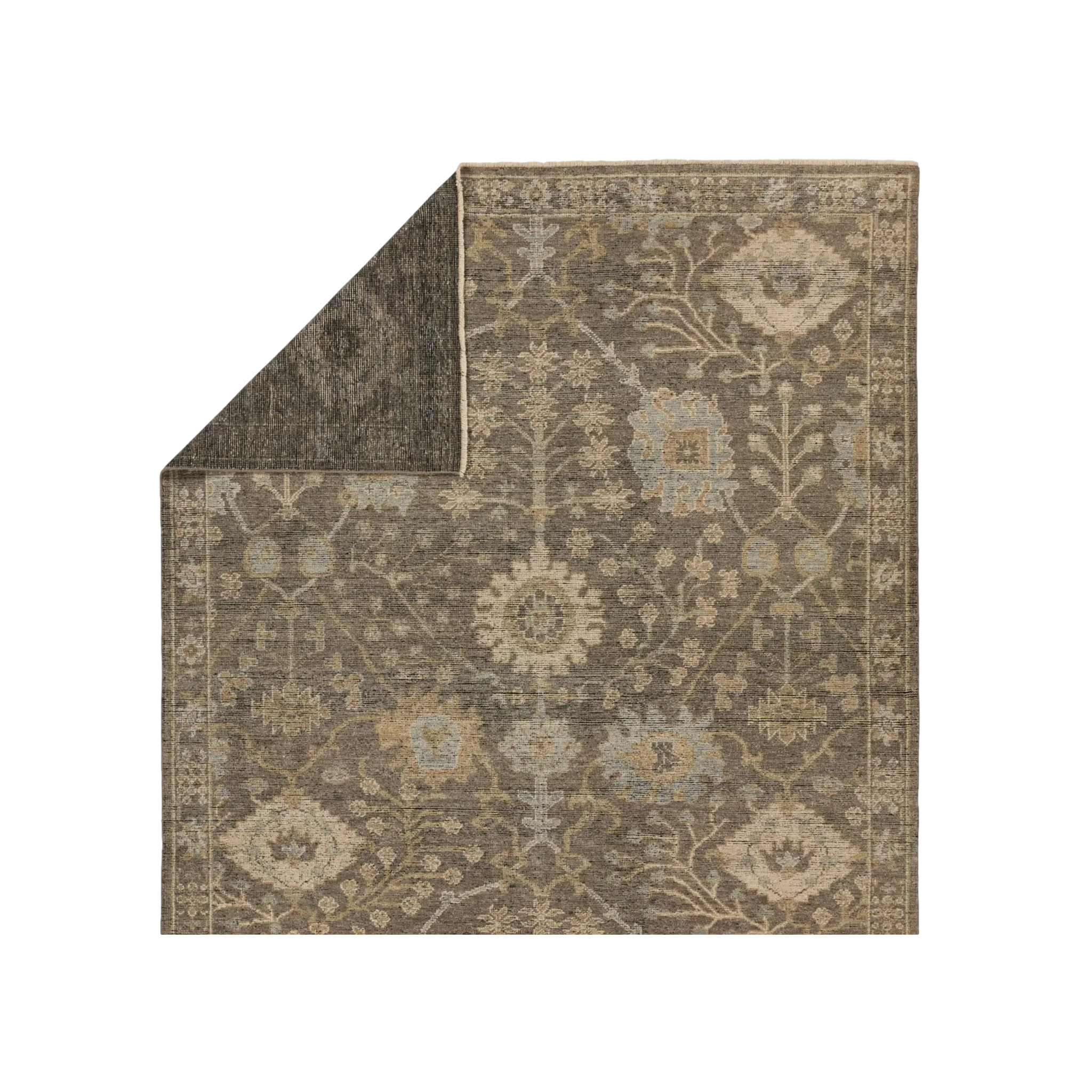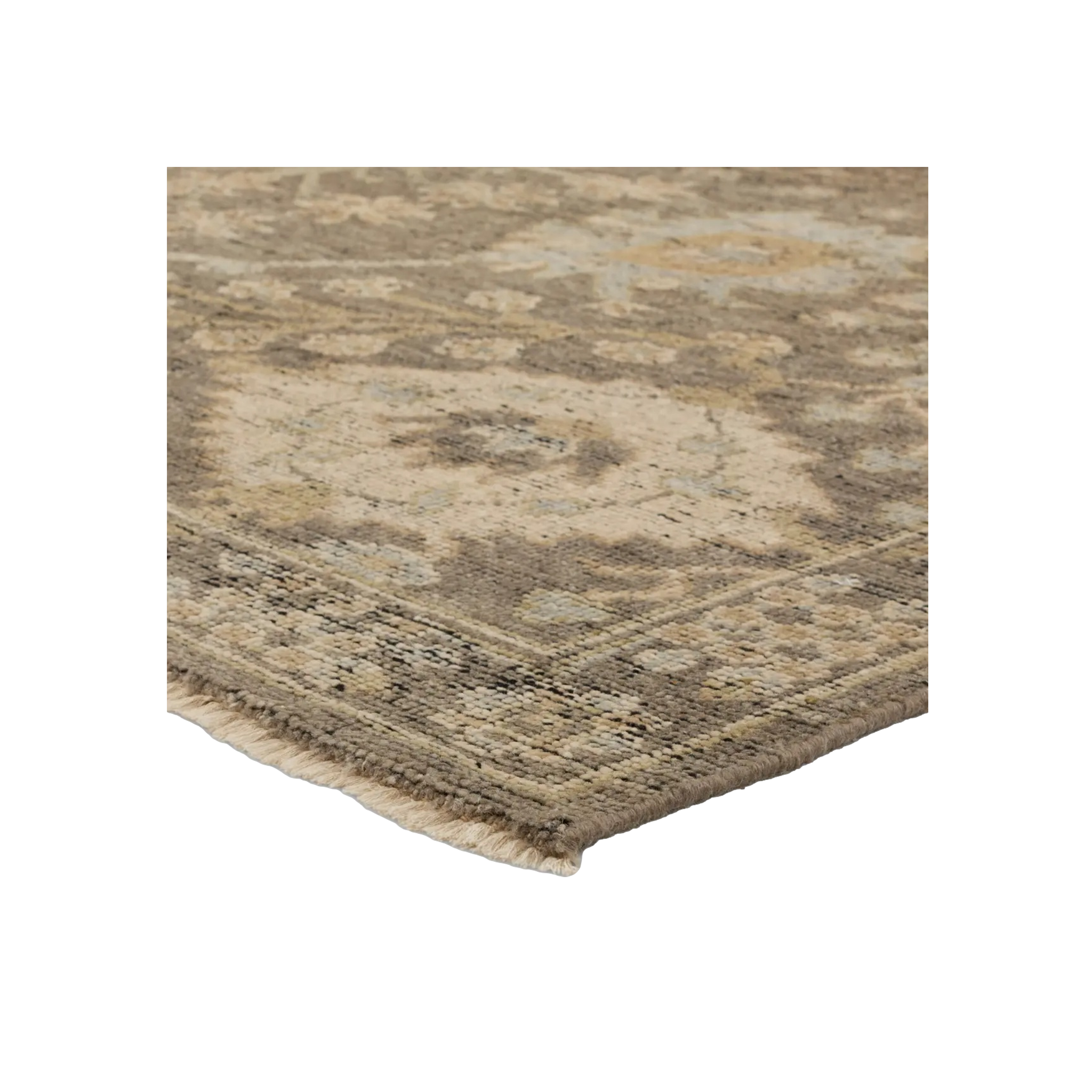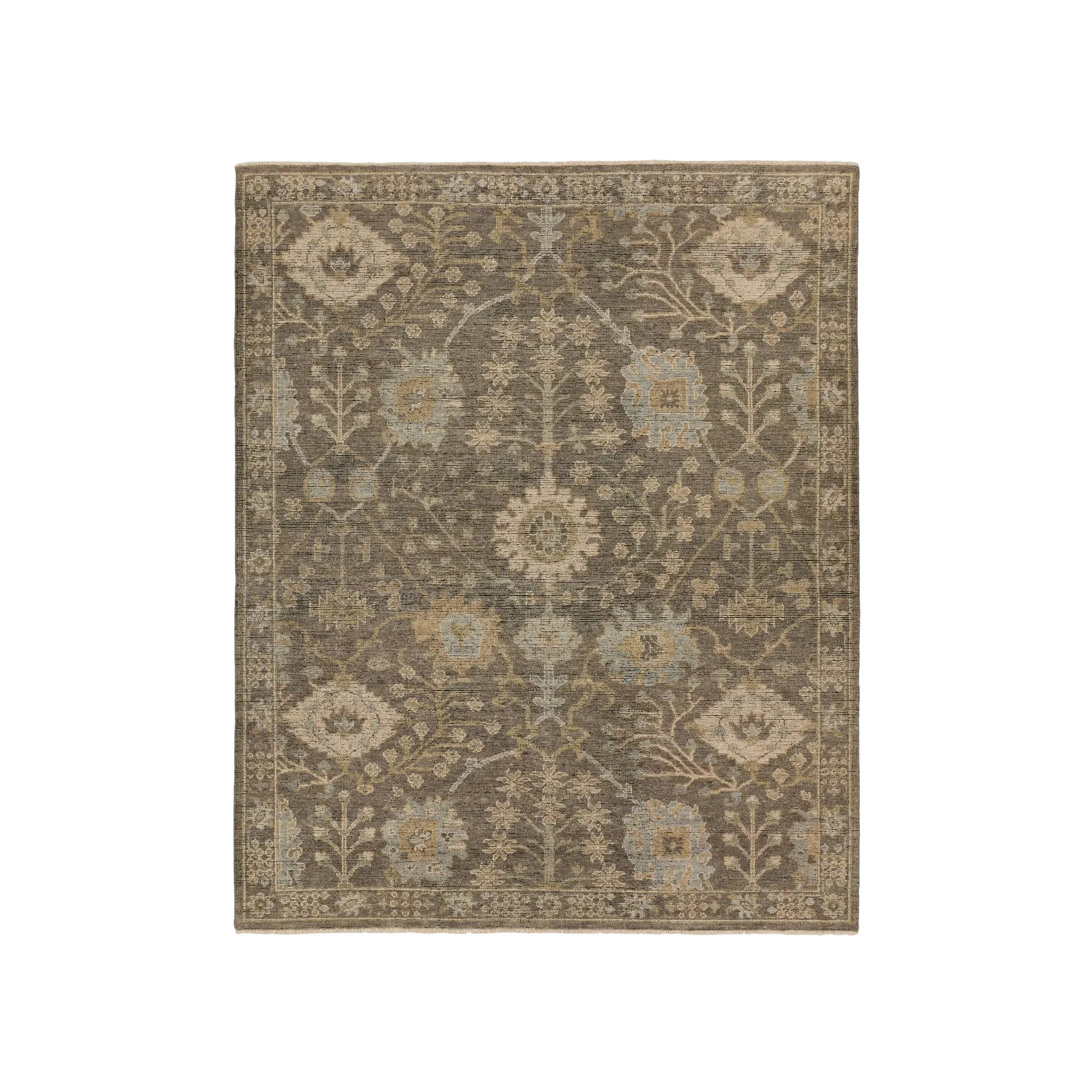 The Maeli Rug features heirloom-quality designs of stunningly abrashed Old World patterns.  The gray tones are accented with cream, black, brown, and green hues for added depth and intrigue. This durable wool handknot anchors living spaces with a fresh take on vintage style.

Construction: Hand Knotted
Material: 70% Wool 30% Viscose
Thickness/Pile Height: 1/8"
Finish: Cream, Black, Brown, Green
Not in stock? Rugs typically ship within 2-4 weeks.
Multiple sizes available for purchase.