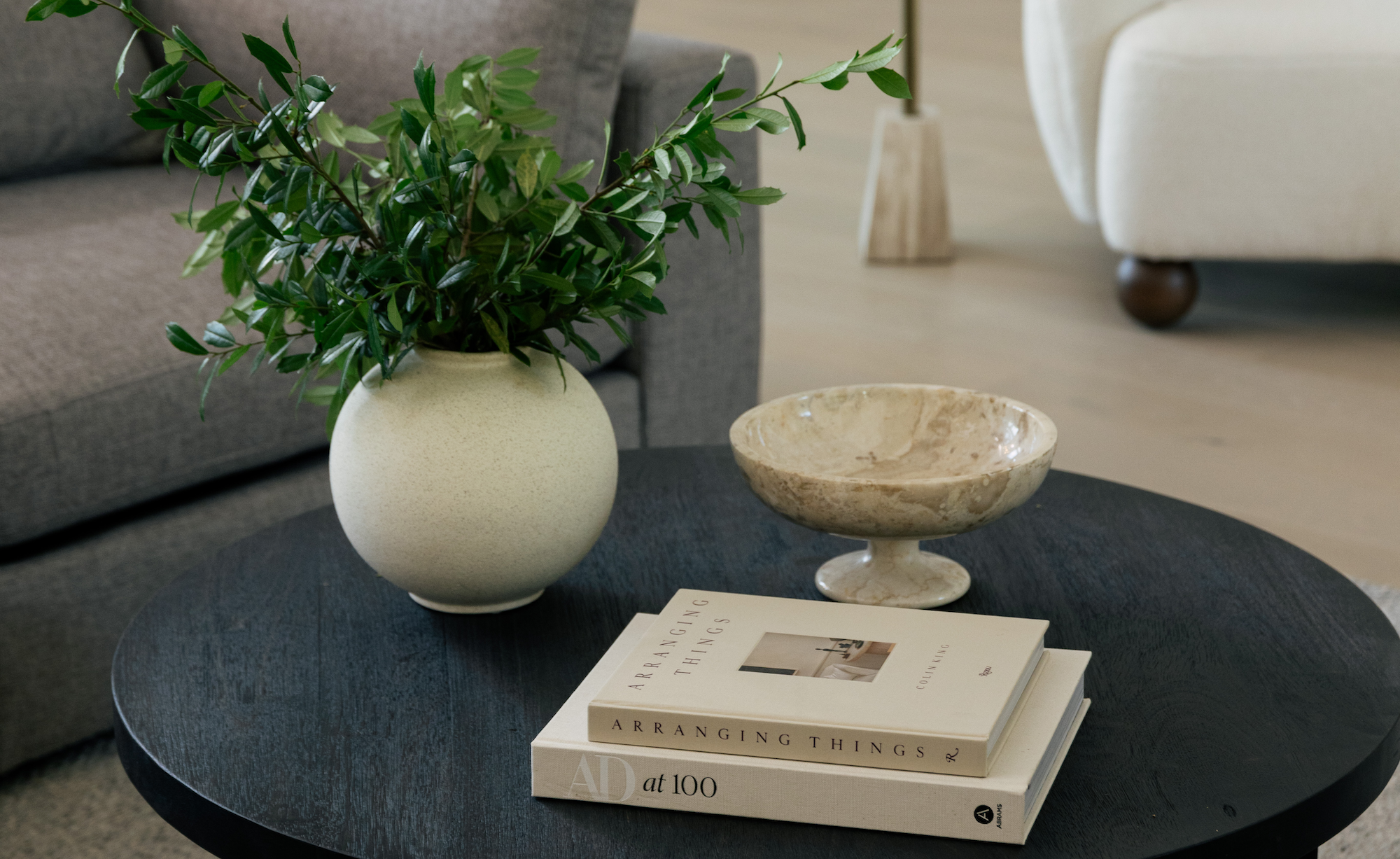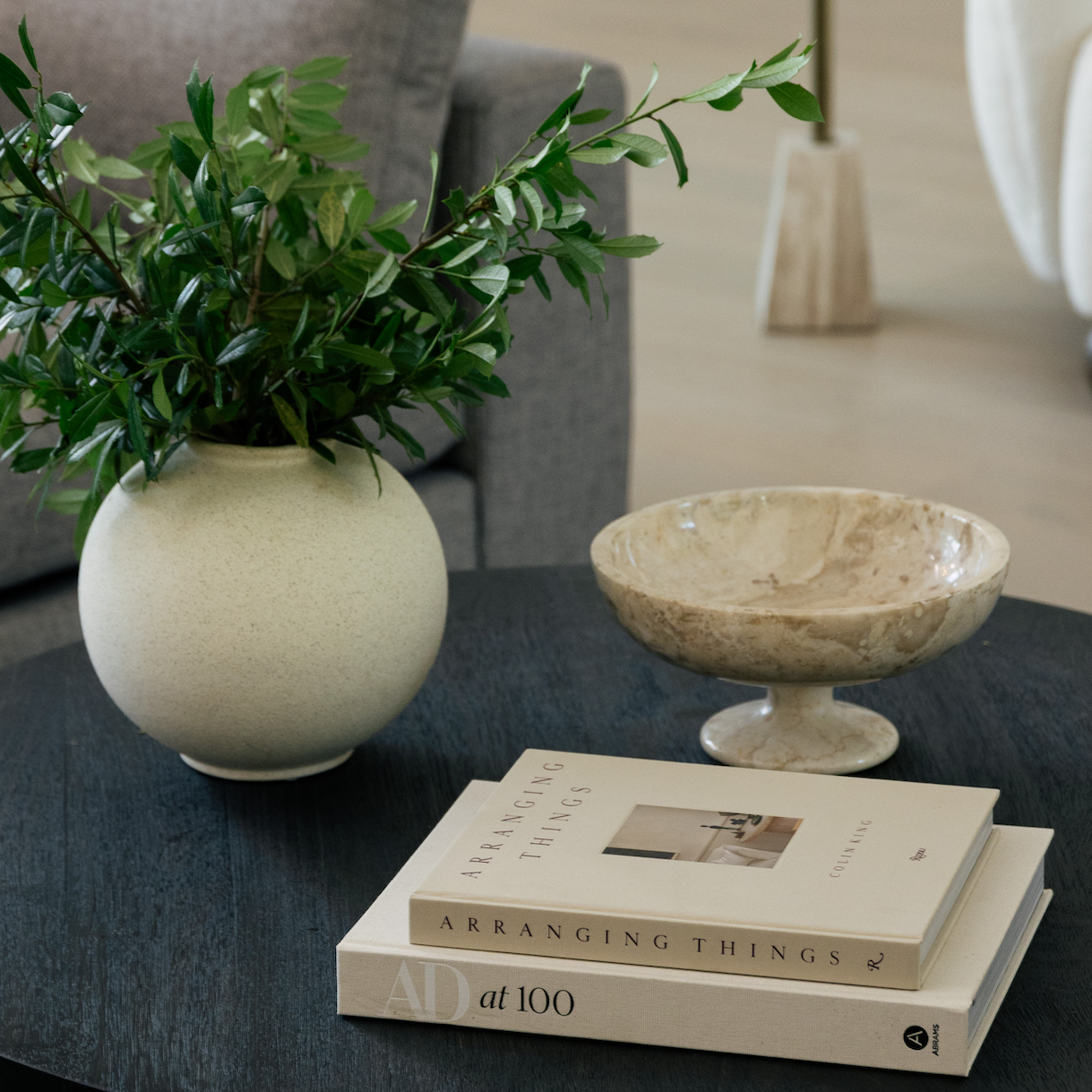 Nashville's Best Furniture & Home Decor Stores
10 Vintage & Contemporary Shops Curated by the Mayker Design Team
We are constantly amazed by the number of creatives who call Nashville home. When it comes to interior design, the city is a wellspring of talent and inspiration.
If you're like us, you crave something more than the standard options offered at big box furniture retailers. You want your home to feel less mass-produced and more unique; less cookie cutter and more original—truer to the way you live and the things you love. 
To help with this endeavor, we compiled ten of our favorite stores for furniture and home goods and are sharing them below. A healthy blend of vintage and contemporary, these shops belong to exceptional interior designers, makers, and creatives in the Nashville area.
Read on to discover Mayker's favorite sources for European vintage, modern minimalism, organic luxury, and more.
1. Jason Arnold
Within Jason Arnold's showroom you'll find the antiques, furniture, objects, and art that define his celebrated design eye. His aesthetic embodies an ever relevant, Southern tradition and contemporary flair that is anything but ordinary. 
Visit
2912 Sidco Drive, Nashville, TN
Tuesday - Thursday; 10 am - 4 pm
Friday; 9 am - 1 pm
jasonarnoldinteriors.com
2. Heirloom Artifacts by Sabbe Interior Design
The new Belle Meade shop of Sabbe Interior Design is the definition of classic, timeless, and comfortable. A general store meets home decor haven, the shop's assortment gives a distinct sense of history, warmth, and elegance without pretense.
Visit
5133 Harding Pike, Suite A10, Nashville, TN 37205
Tuesday - Friday; 10 am - 4 pm
heirloomartifacts.com
3. Robin Rains Antiques
To step inside Robin Rains Antiques is to find oneself back in time, surrounded by vintage pieces of unexpected character and perfect patina. Sourced from France, Belgium, and Spain, the store is a must-visit for uniquely beautiful furniture and home goods.
Visit
510 Merritt Ave Suite 105, Nashville, TN 37203
Monday - Thursday; 9 am-5 pm
Friday: 9 am-4 pm
robinrainsantiques.com
4. Mayker Interiors
We'd be remiss not to mention our little concept shop in Nashville's Germantown neighborhood. The Mayker flagship is a destination for design discovery, featuring high-quality pieces of authentic, livable luxury.
Here, you can also work with our design team to source from our extensive list of vendors— furniture, home décor, artwork, wallpaper, and lighting that reflect your true style.
Visit
1206 4th Ave North, Nashville, TN 37208
Wednesday - Sunday; 10 am - 6 pm
maykerinteriors.com
5. Eneby Home
If you love high-end vintage furniture, look no further than Eneby Home's collection of European antiques. Open by appointment to designer trade, you can preview the collection at 1st Dibs. The husband and wife duo occasionally open their Nashville showroom to the public. Follow them on Instagram for open warehouse dates.
Visit
1110 4th Ave S,
Nashville, TN 37210
By appointment
enebyhome.com
6. Oil and Lumber
Functional sustainability meets minimal modernism with Oil & Lumber's furniture (and clothing) line. Crafted in Kingston Springs, TN, the brand's furniture has graced the space of many a Nashville institution — including Sean Brock's June restaurant in East Nashville.
Visit
1146 HWY 70, Kingston Springs, TN 37082
Monday - Friday; 9 am - 5 pm
oilandlumber.com
7. Patina + Co
Founded by two design-loving friends from NYC, Patina + Co sells accessible, European antiques in Nashville's Green Hills neighborhood. They excel at cultivating community and sourcing original pieces you'll pass down for years to come. If you don't believe us, just ask Vanessa Hudgens.
Visit
2535 8th Ave S #101, Nashville, TN 37204
Wednesday - Friday; 10 am - 5 pm
Saturday; 10 am - 3 pm
patinaandco.com
8. Tomlin House by April Tomlin
Shop Nashville interior designer, April Tomlin's favorite furniture and home goods at her online store, Tomlin House. Discover a host of products that reflect her trademark, organic simplicity and earthy, relaxed style.
Follow Tomlin House on Instagram for updates on the brand's upcoming Nashville pop-ups.
tomlinhouse.com