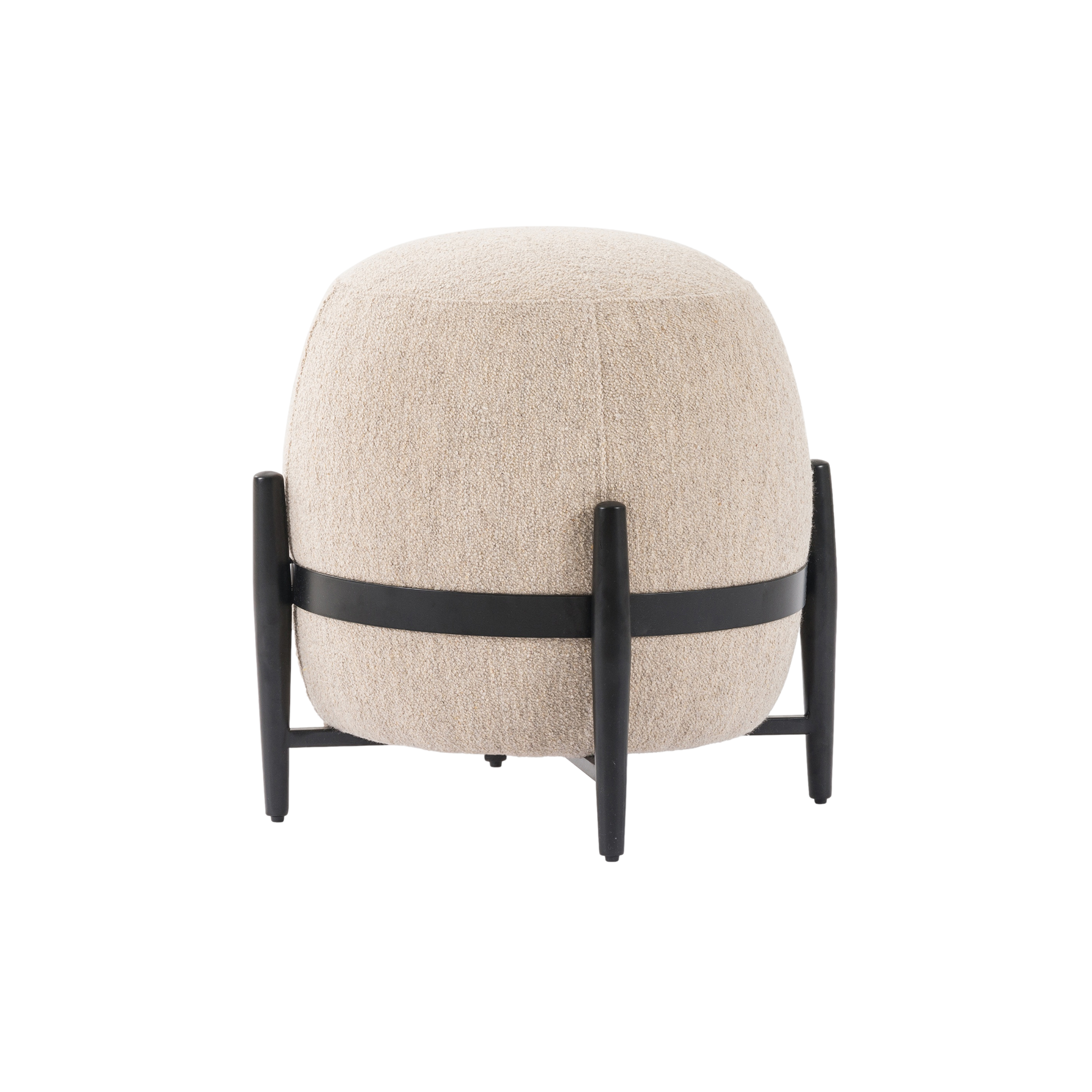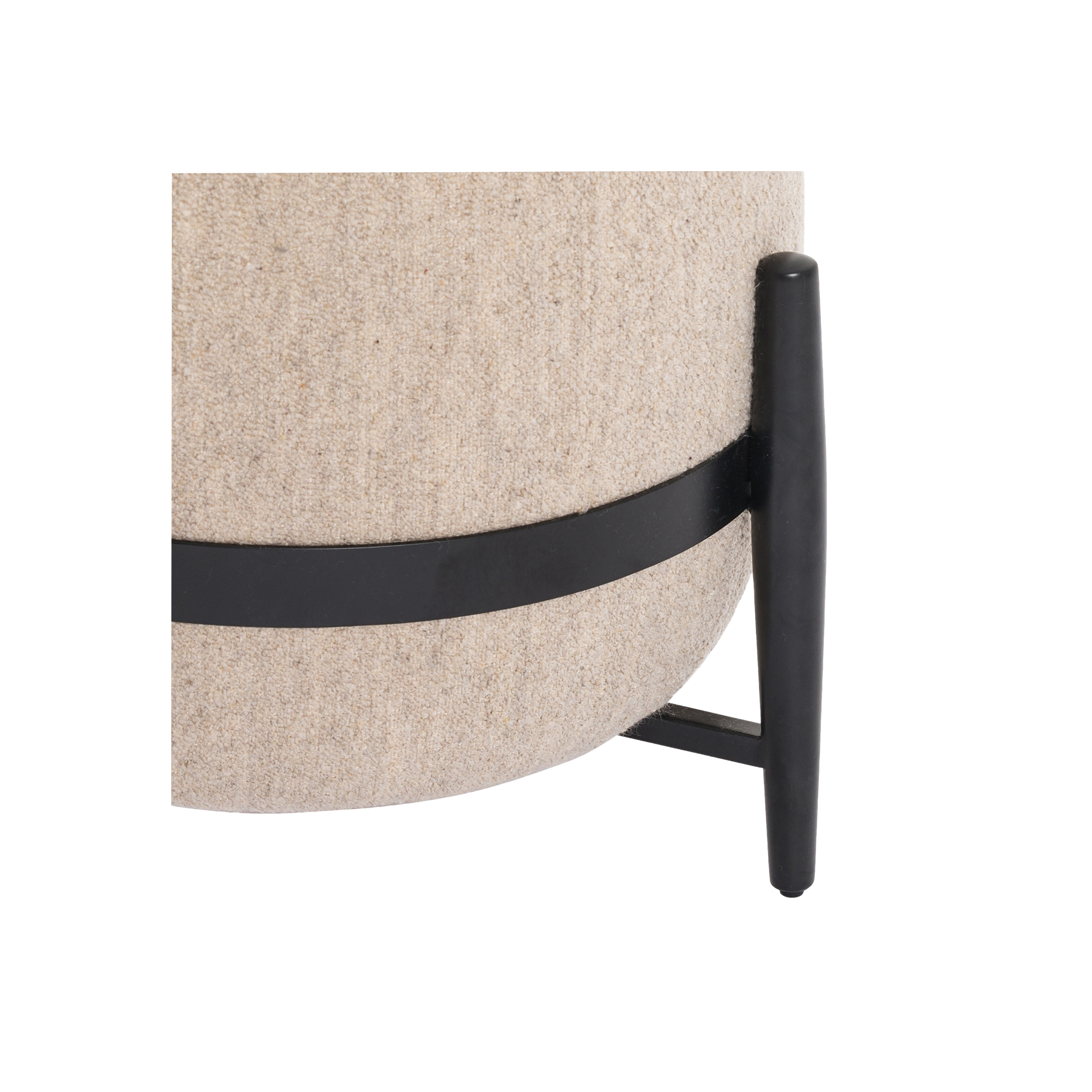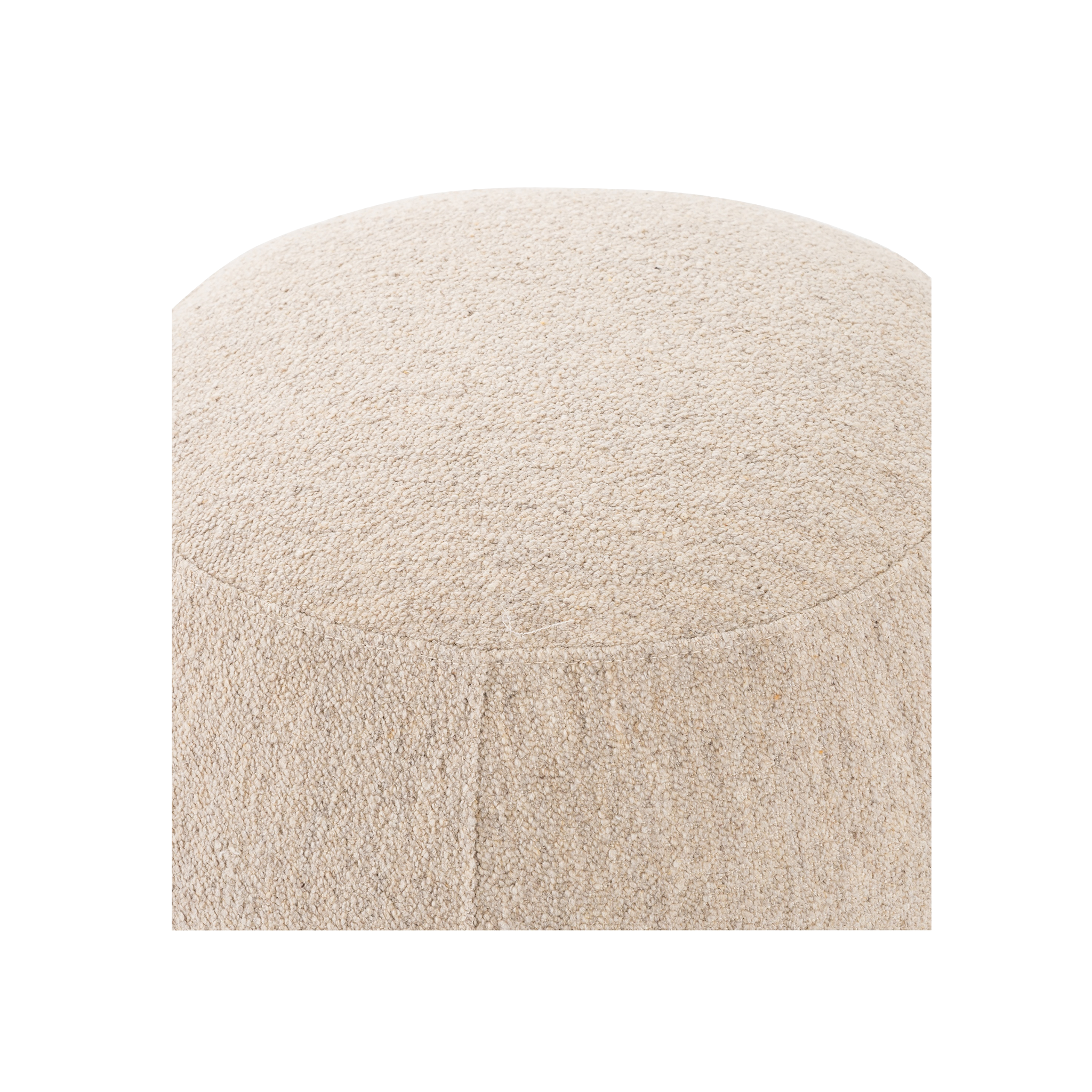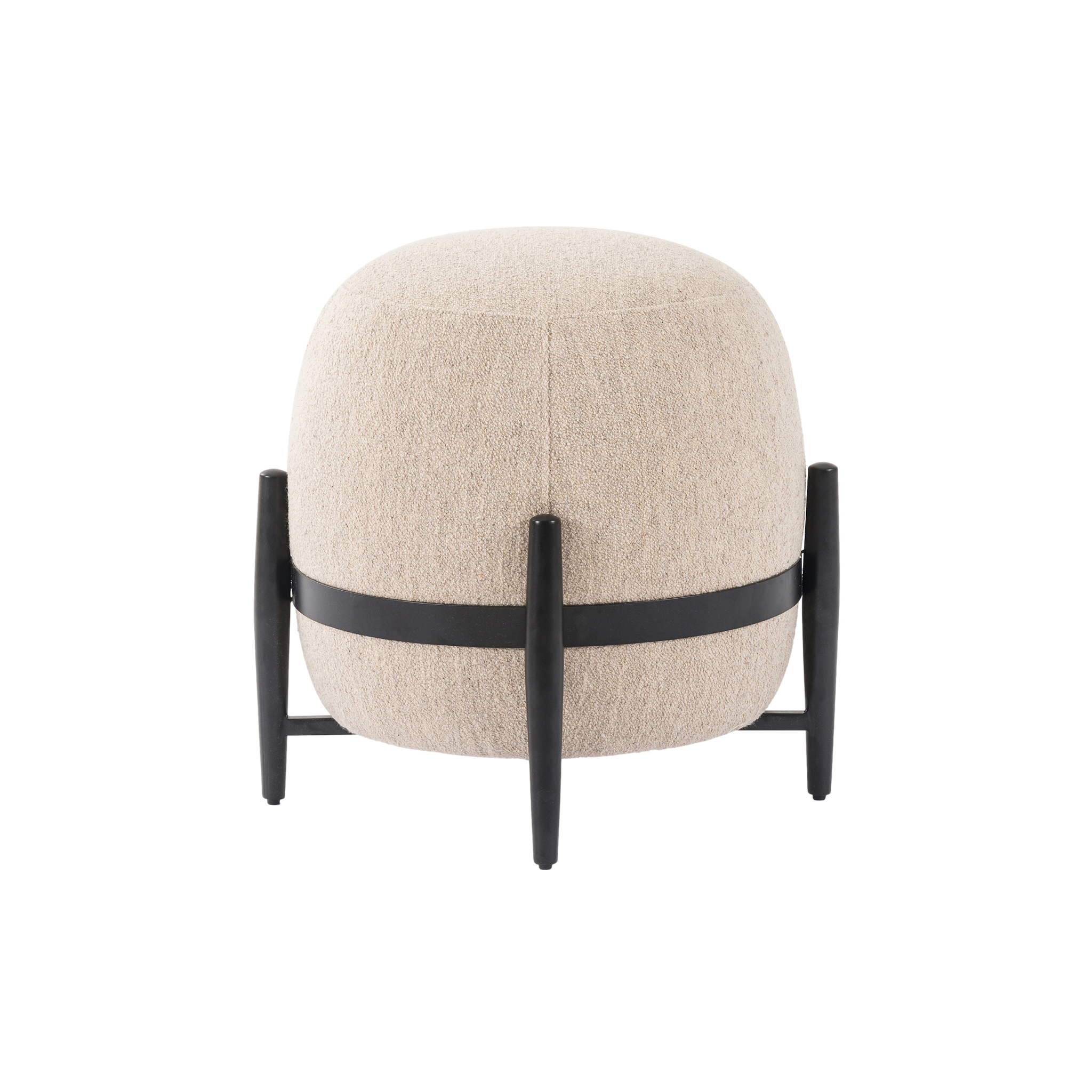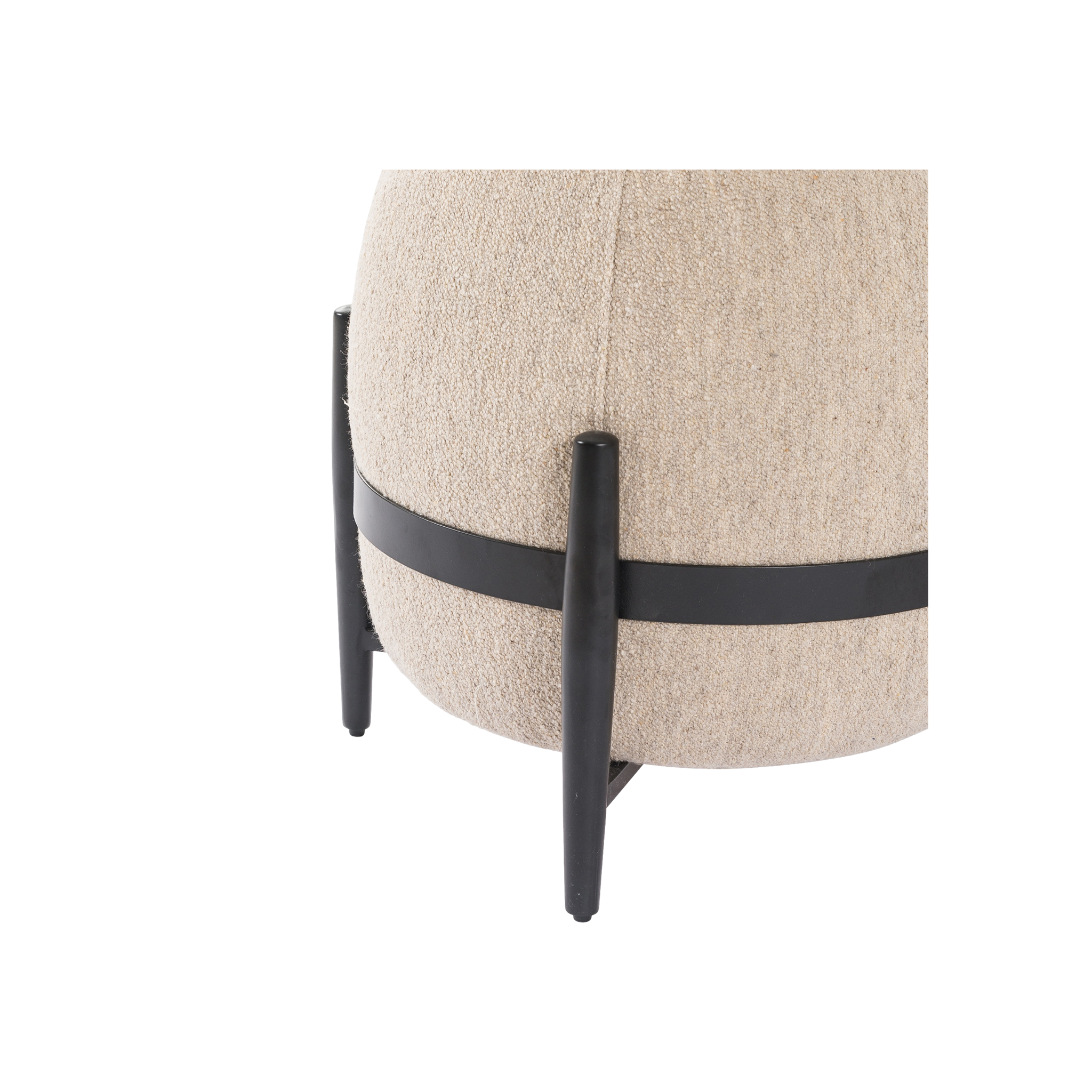 Bold shape, bold contrast. Warm taupe performance fabric in a fun, bulbous shape, accented by a black iron frame and wooden legs. Performance fabrics are specially created to withstand spills, stains, high traffic and wear, ensuring long-term comfort and unmatched durability.
Material: Performance fabric, Iron
Finish: Athena Taupe
Dimensions:  17.00"w x 17.00"d x 19.00"h
Please allow a 6-10 week lead time for delivery.