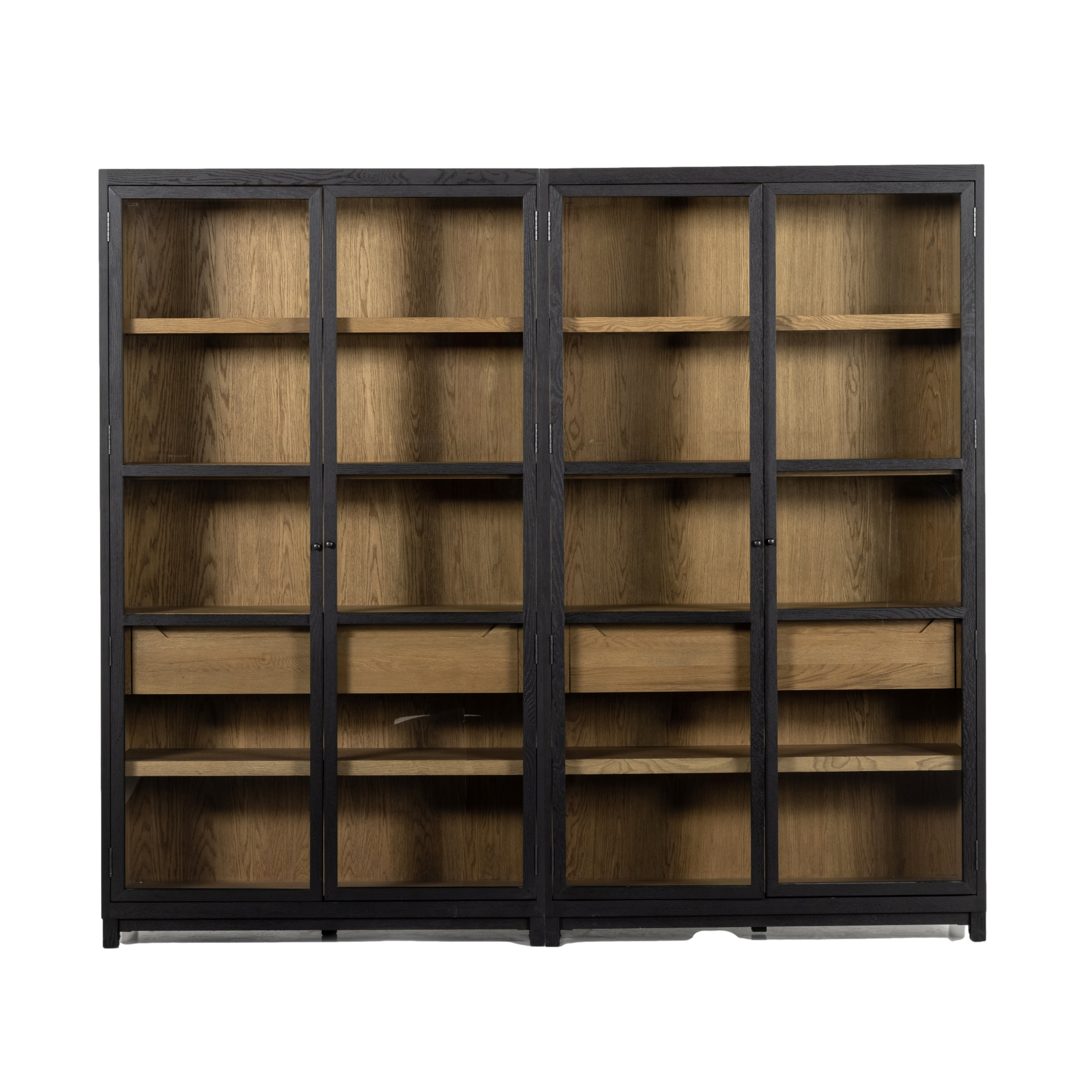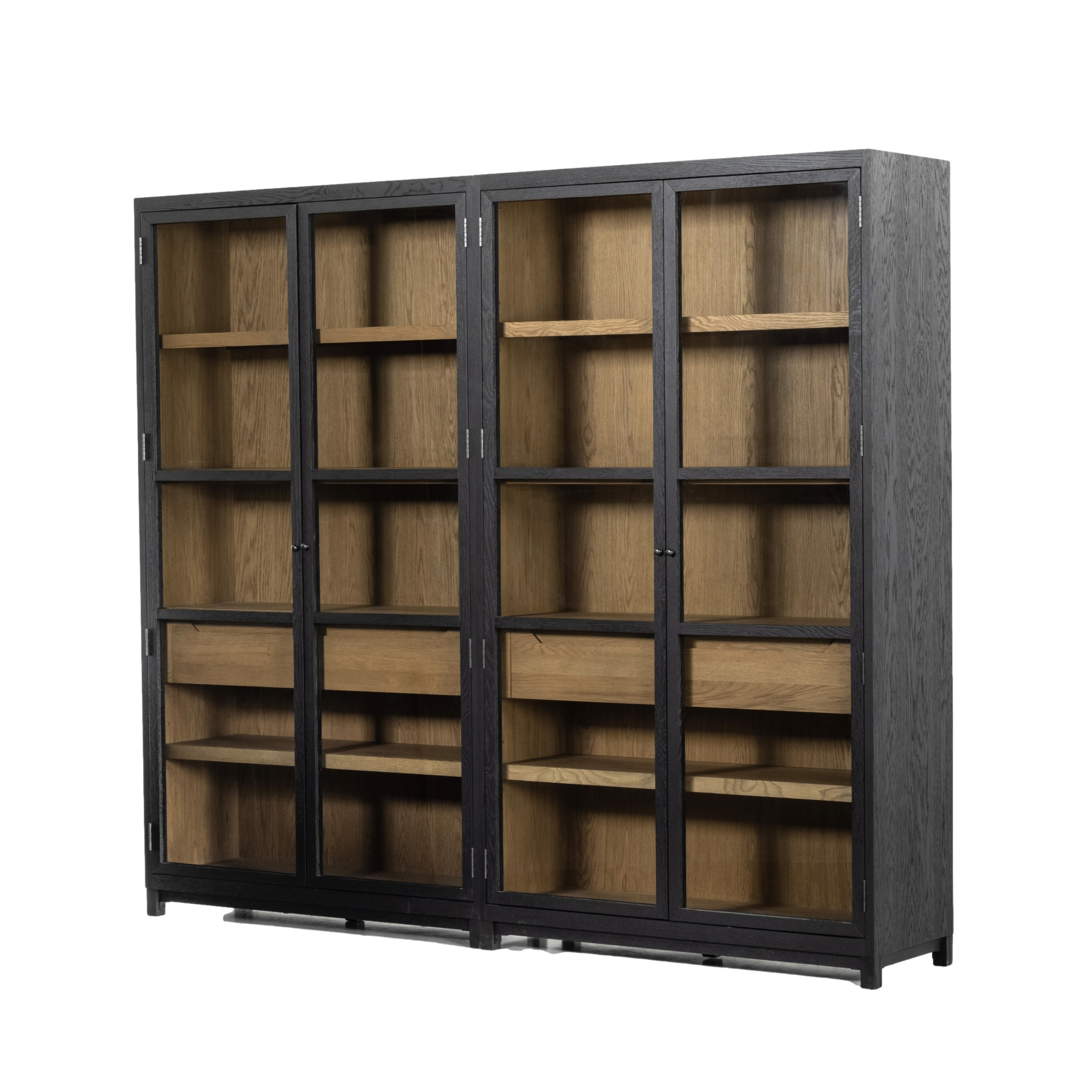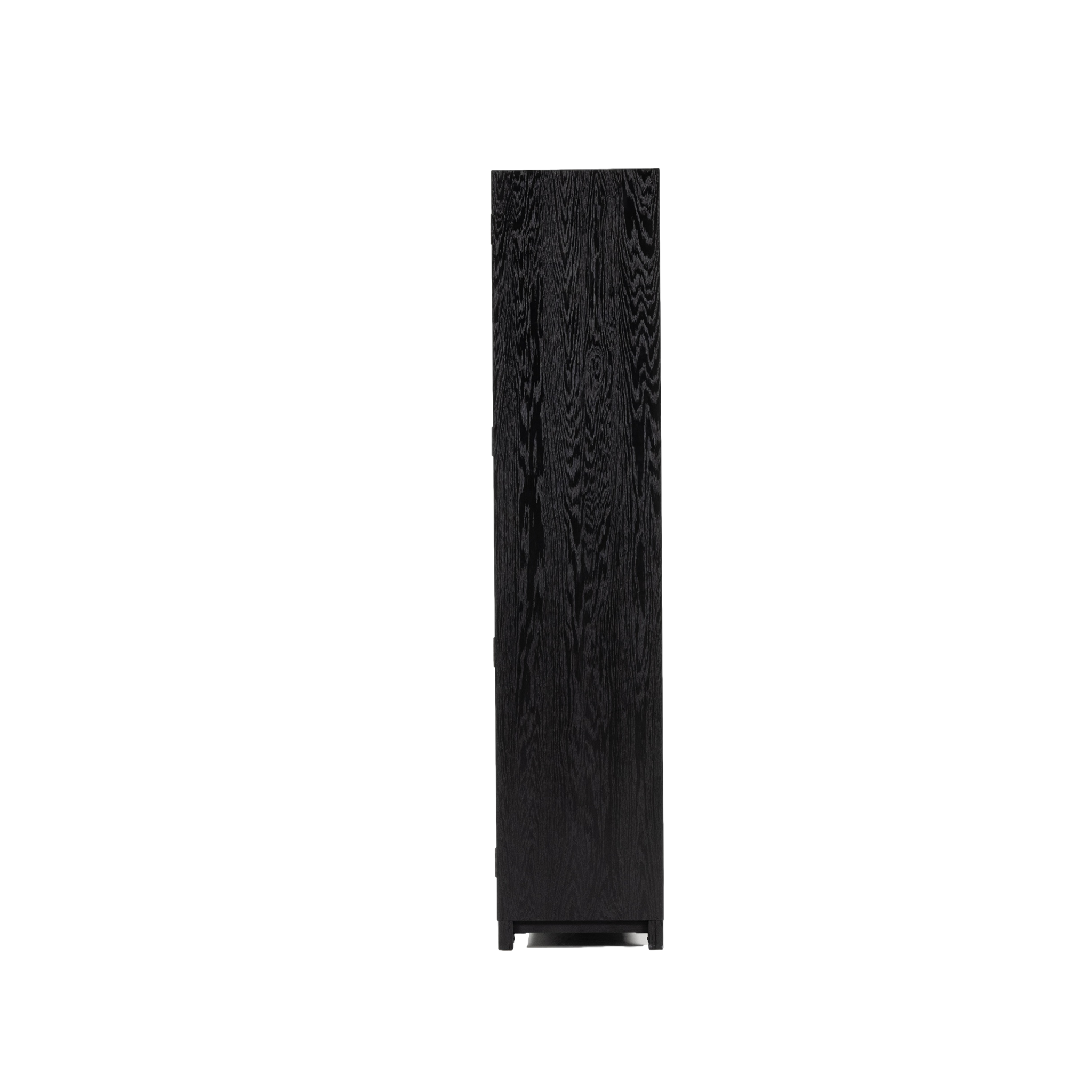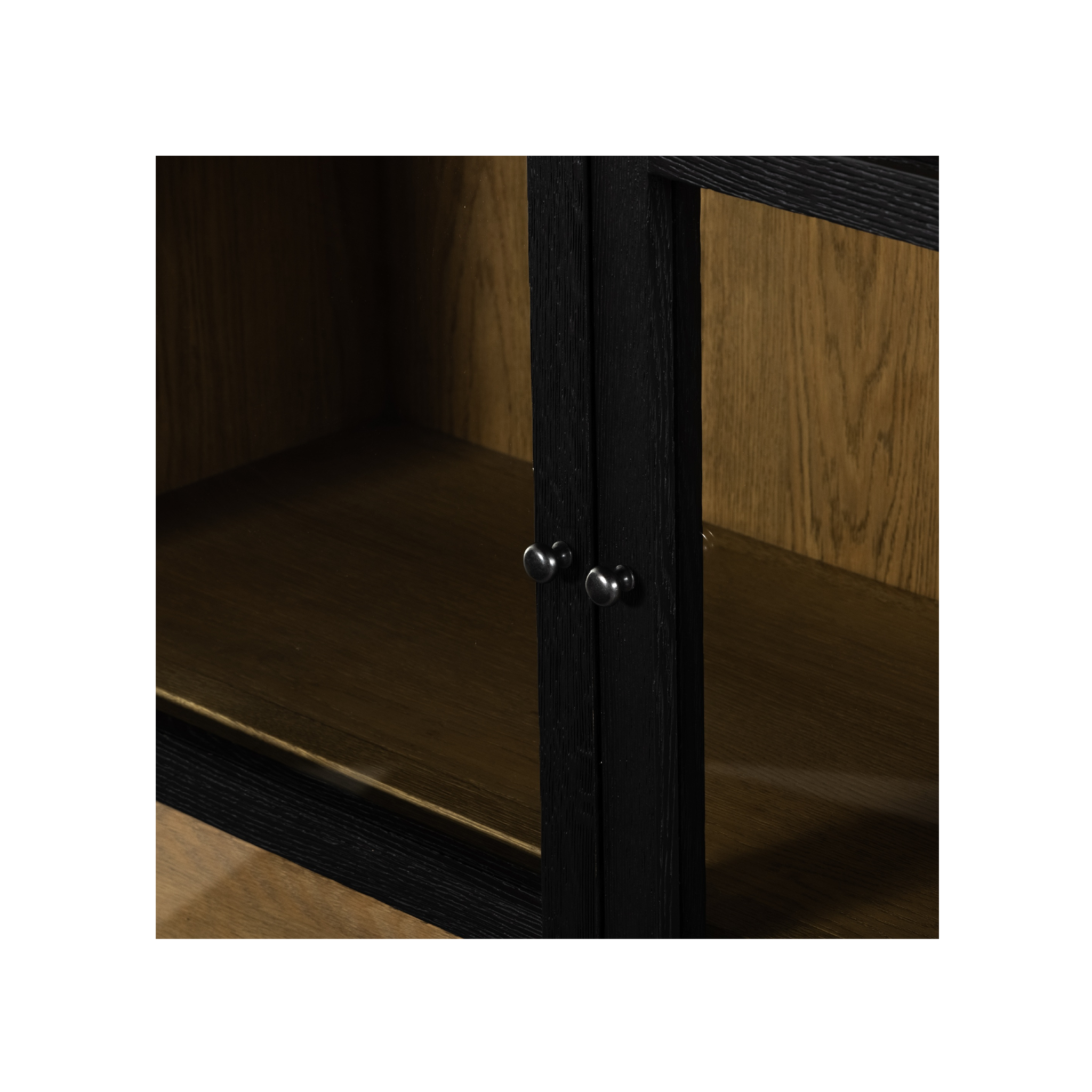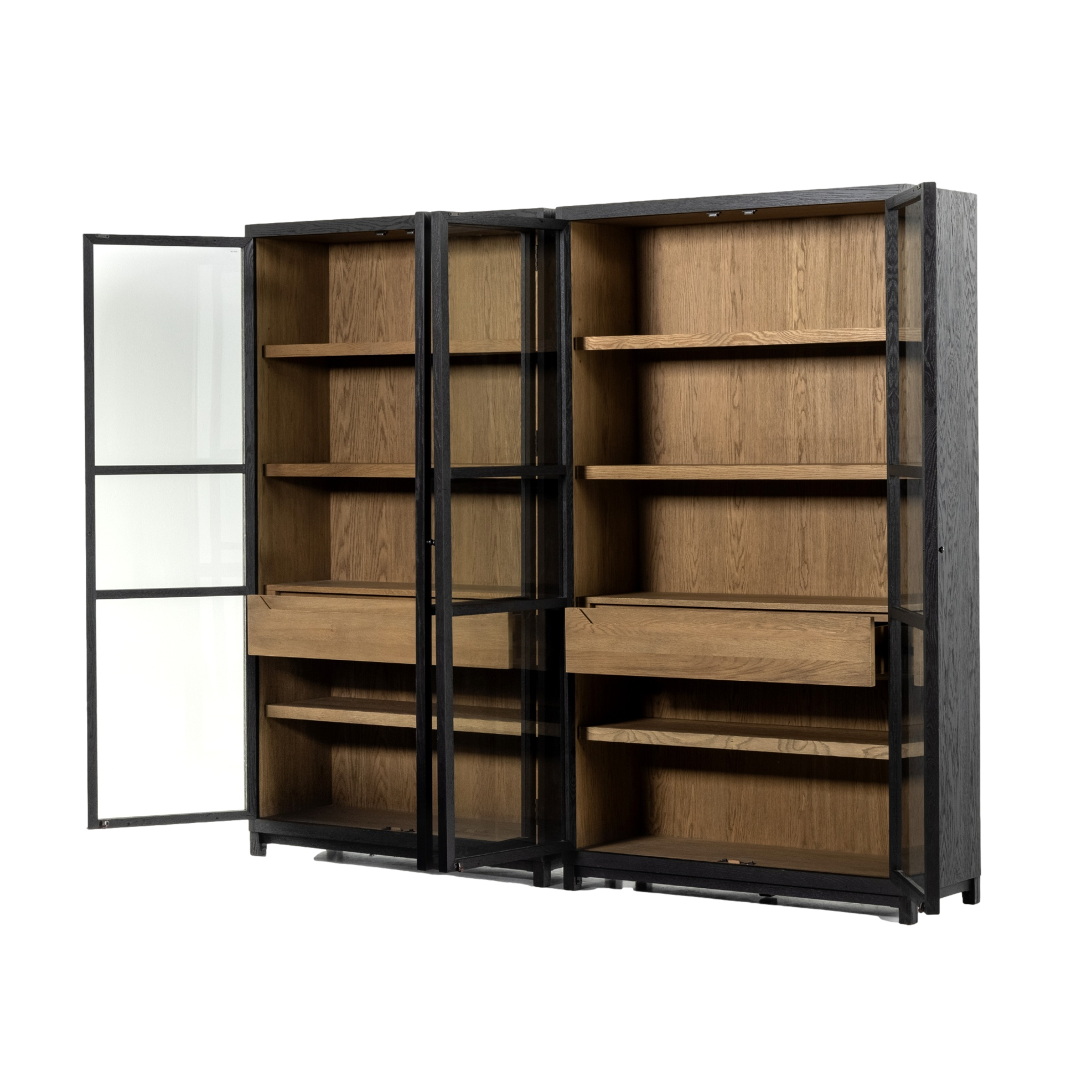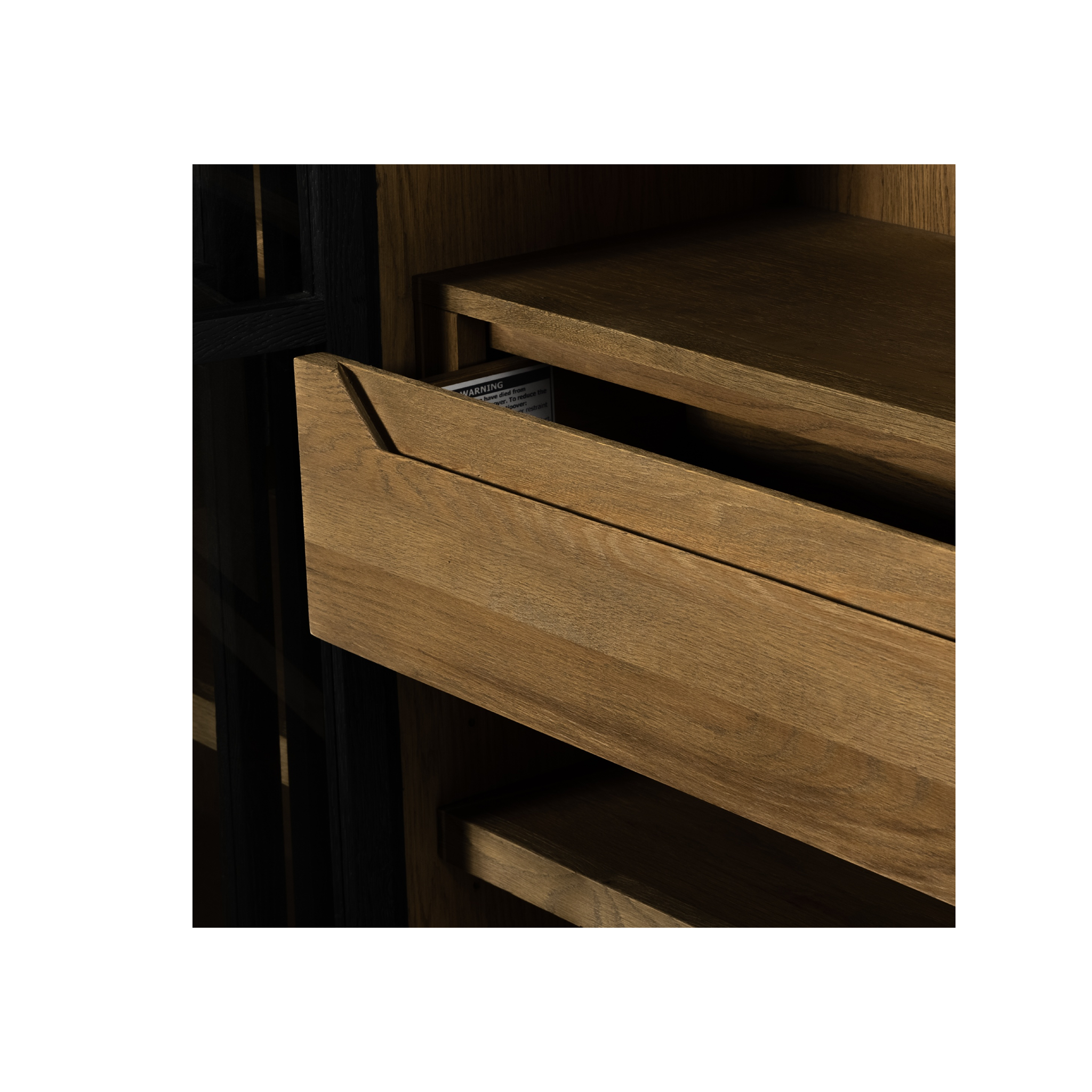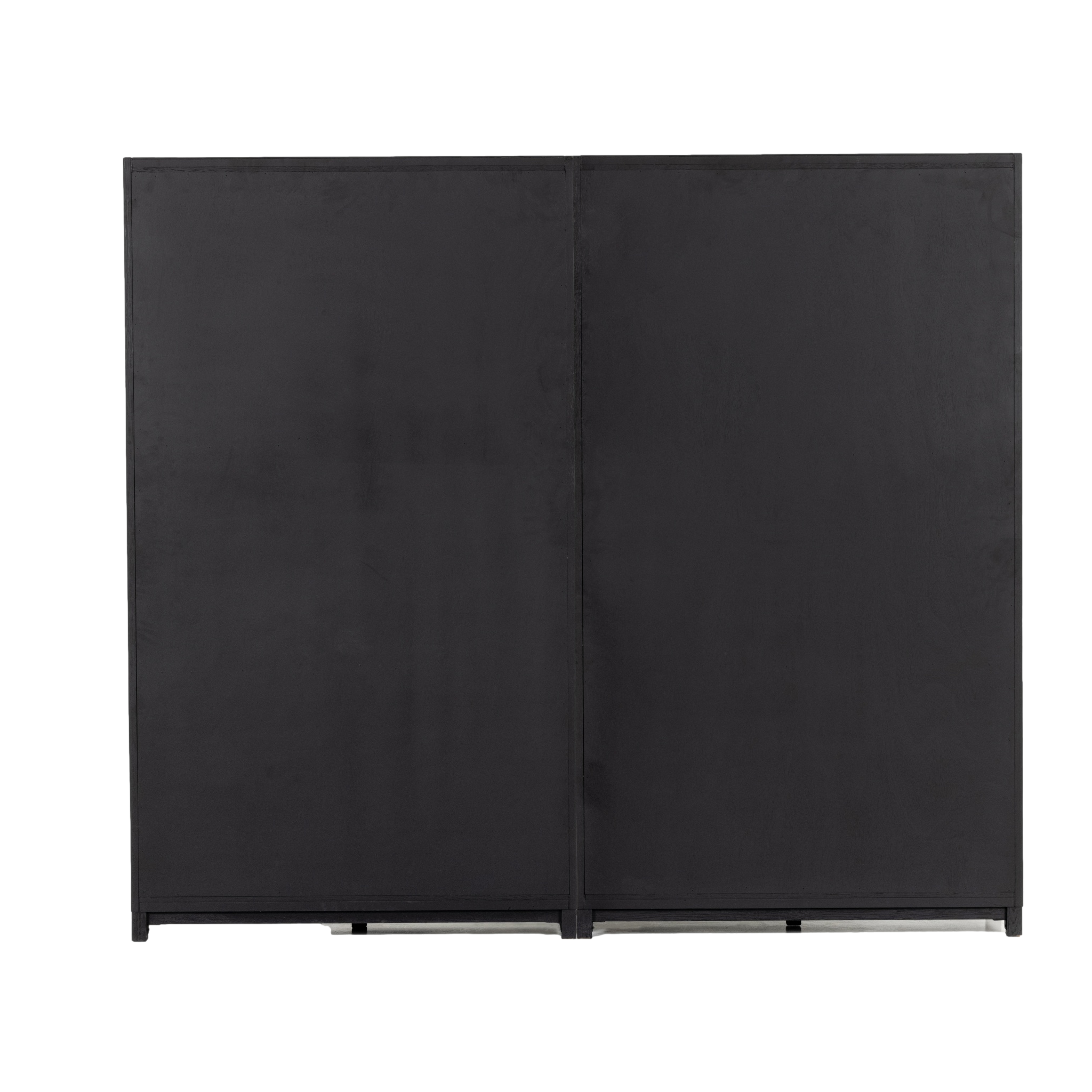 Two-tone transparency. Black drifted oak frames lighter interior shelving for subtle but striking contrast. Glass doors allow for prized possessions to dazzle on full display while spacious interior drawers add out-of-view storage.
Material: Tempered Glass, Solid Oak
Finish: Tempered Glass, Drifted Black, Drifted Oak
Dimensions: 95.00"W x 18.00"D x 83.00"H
Availability: If the product is not in stock, please allow a 6-10 week lead time for additional inventory.
Share This Product