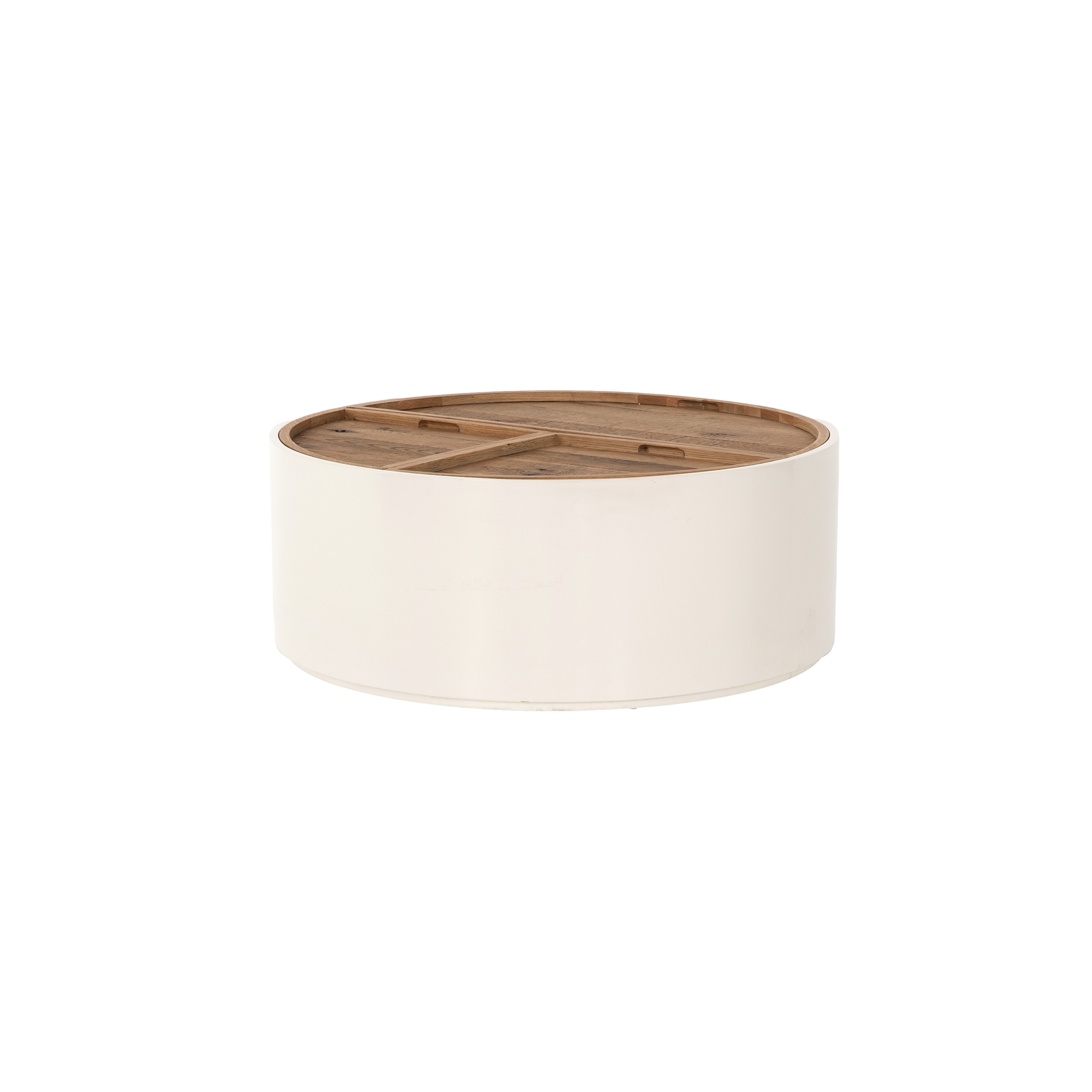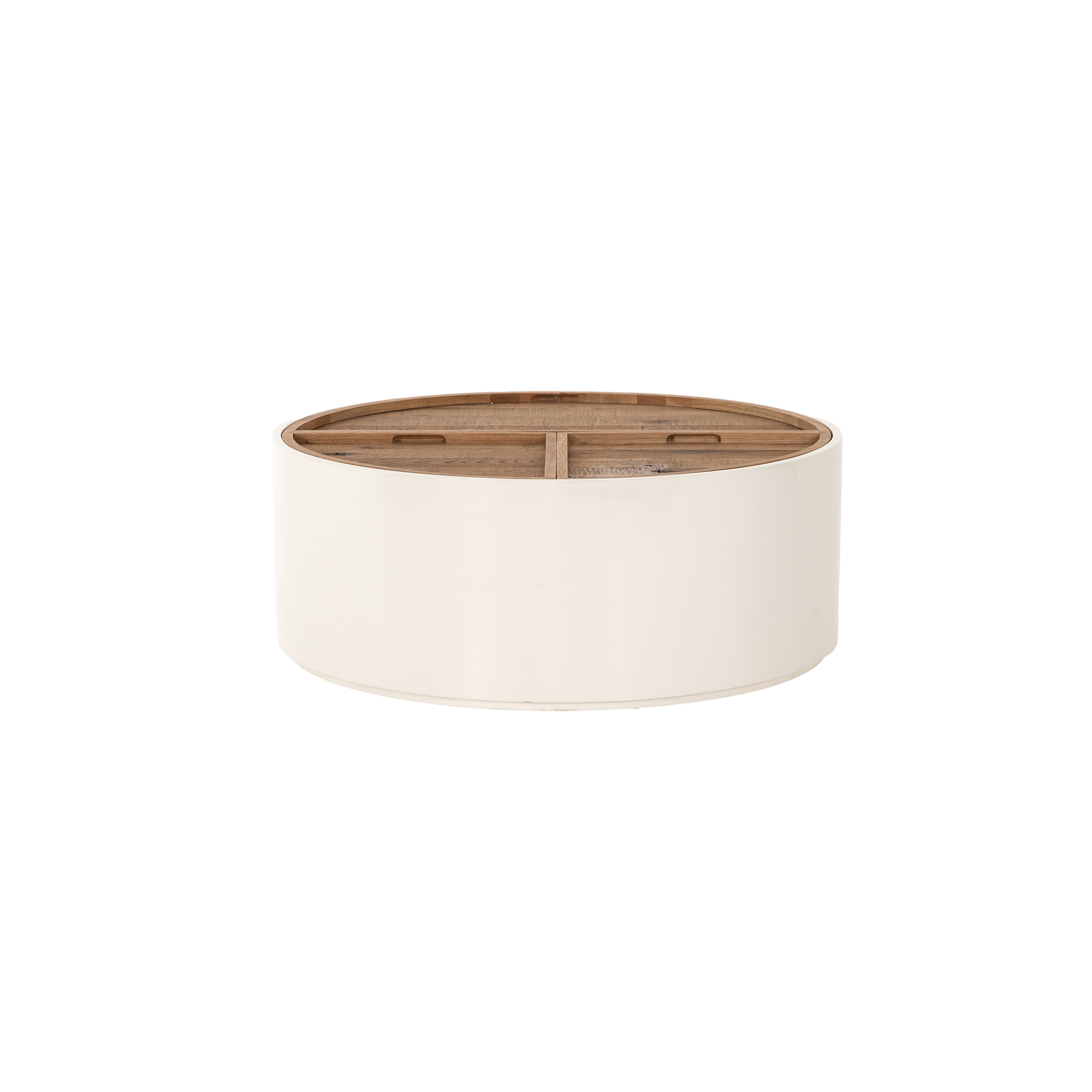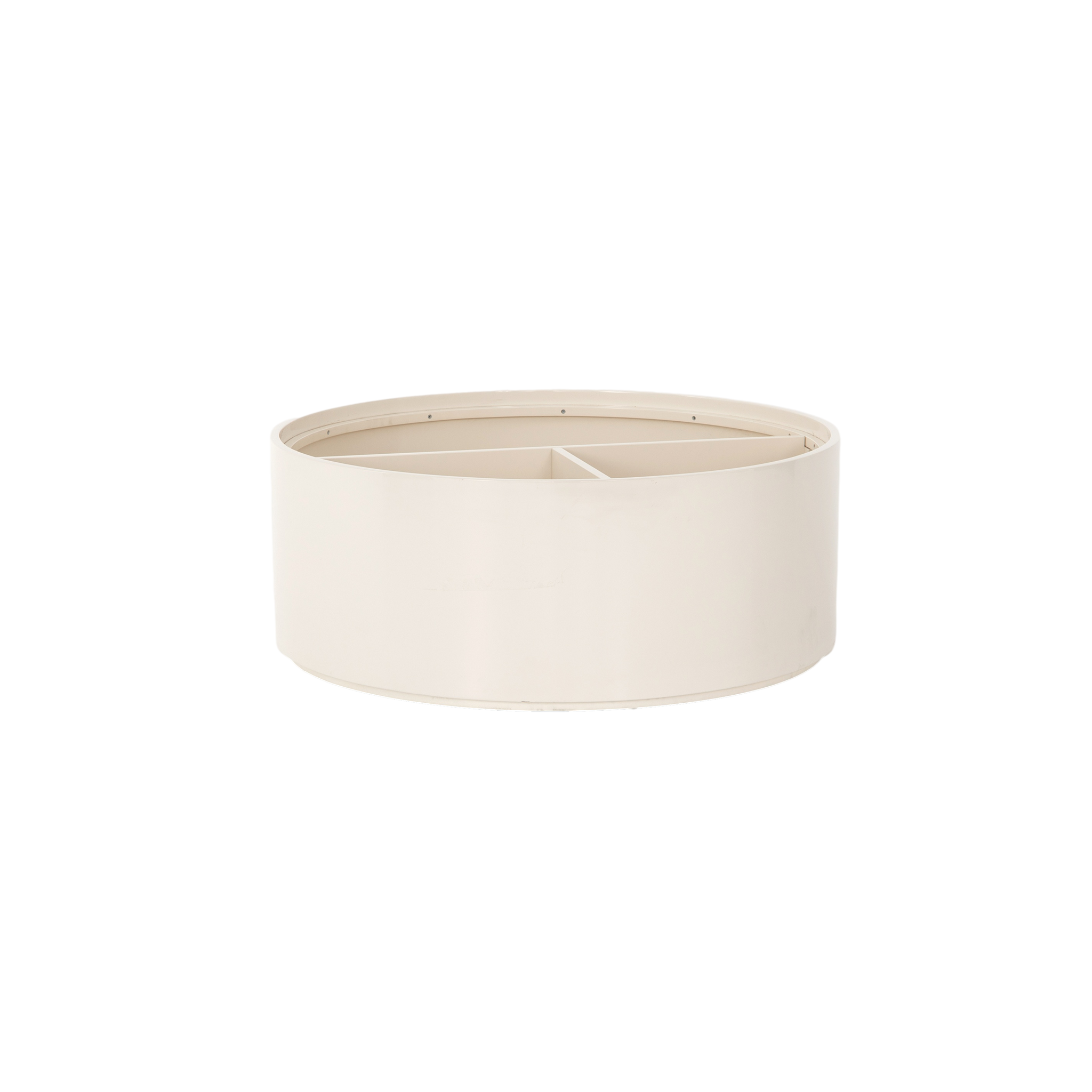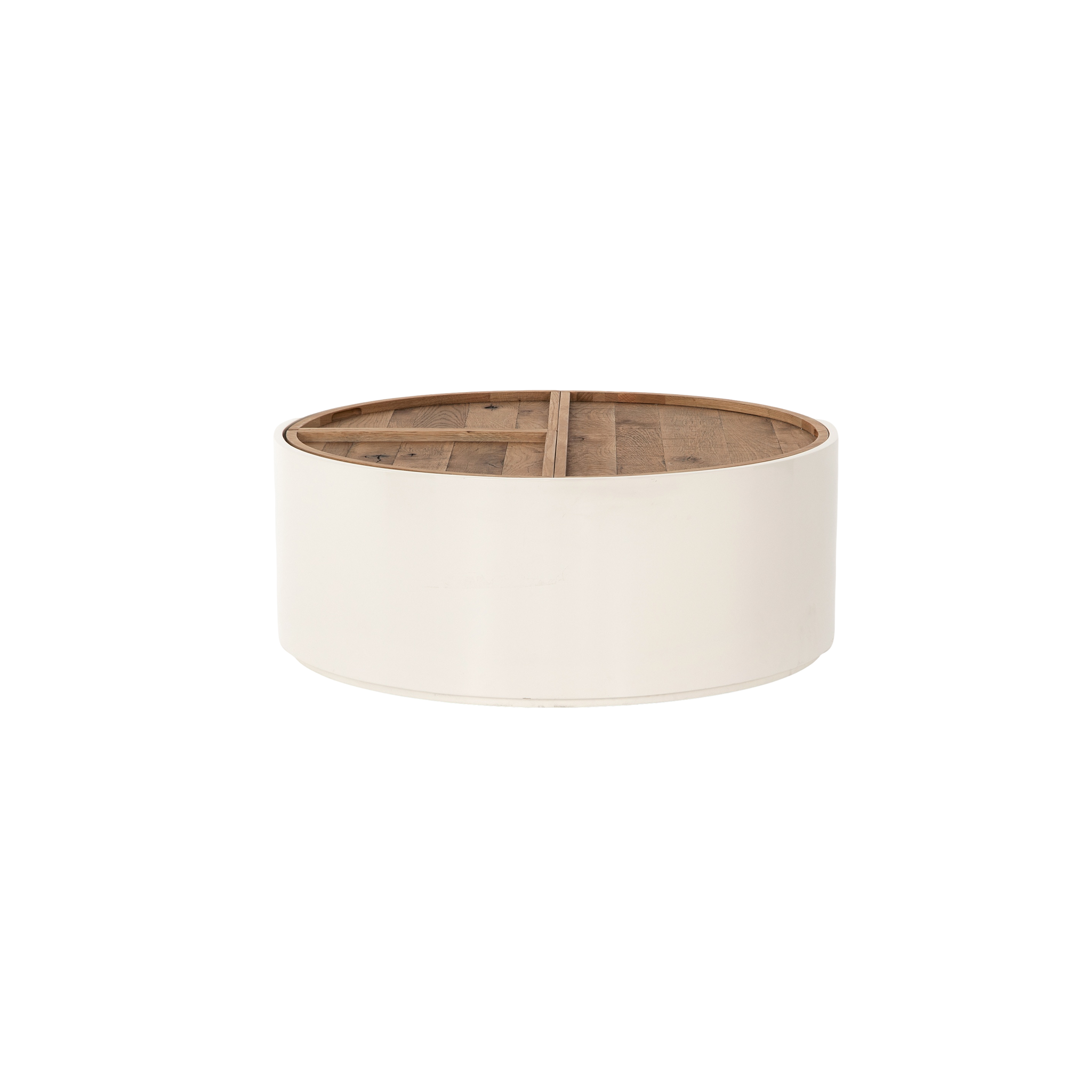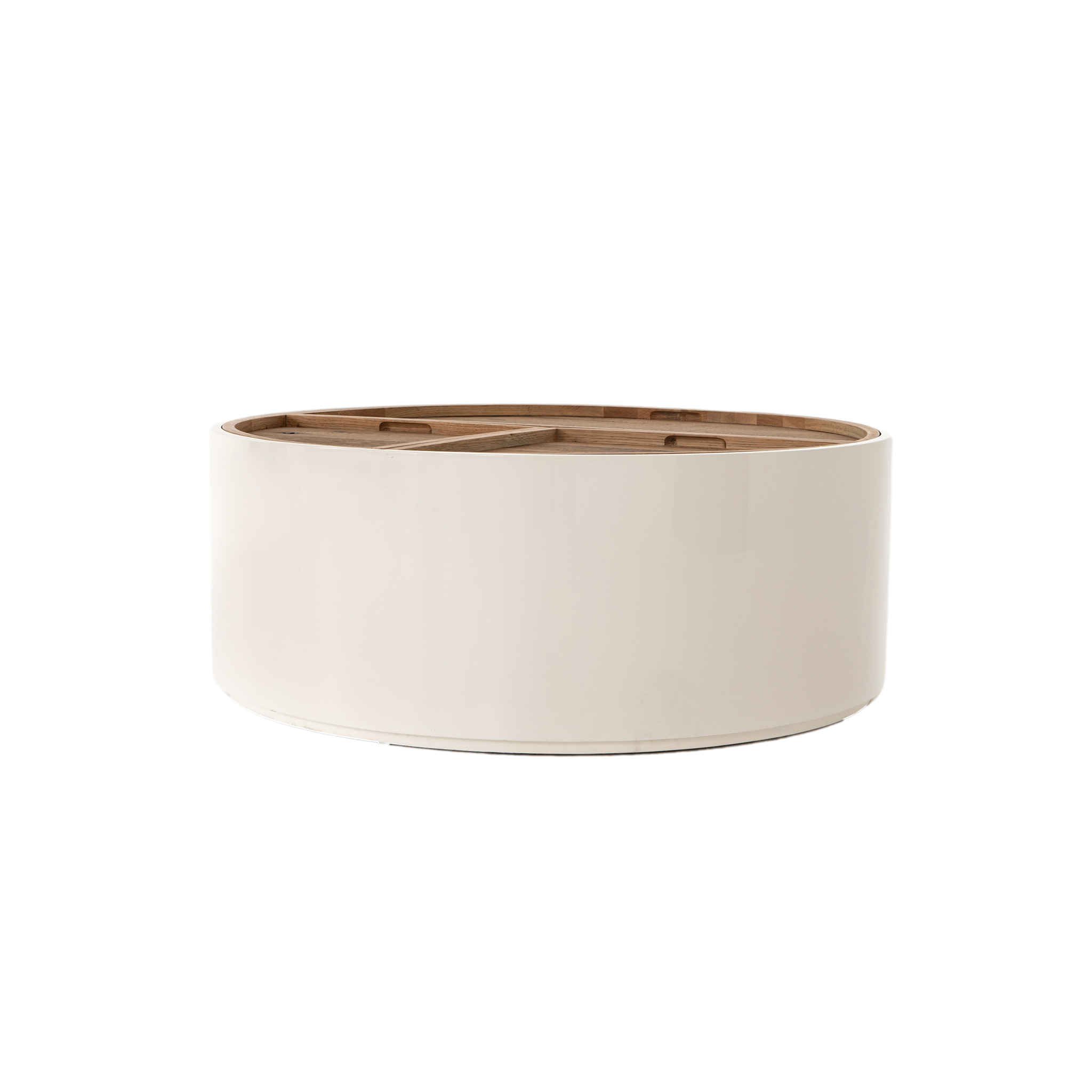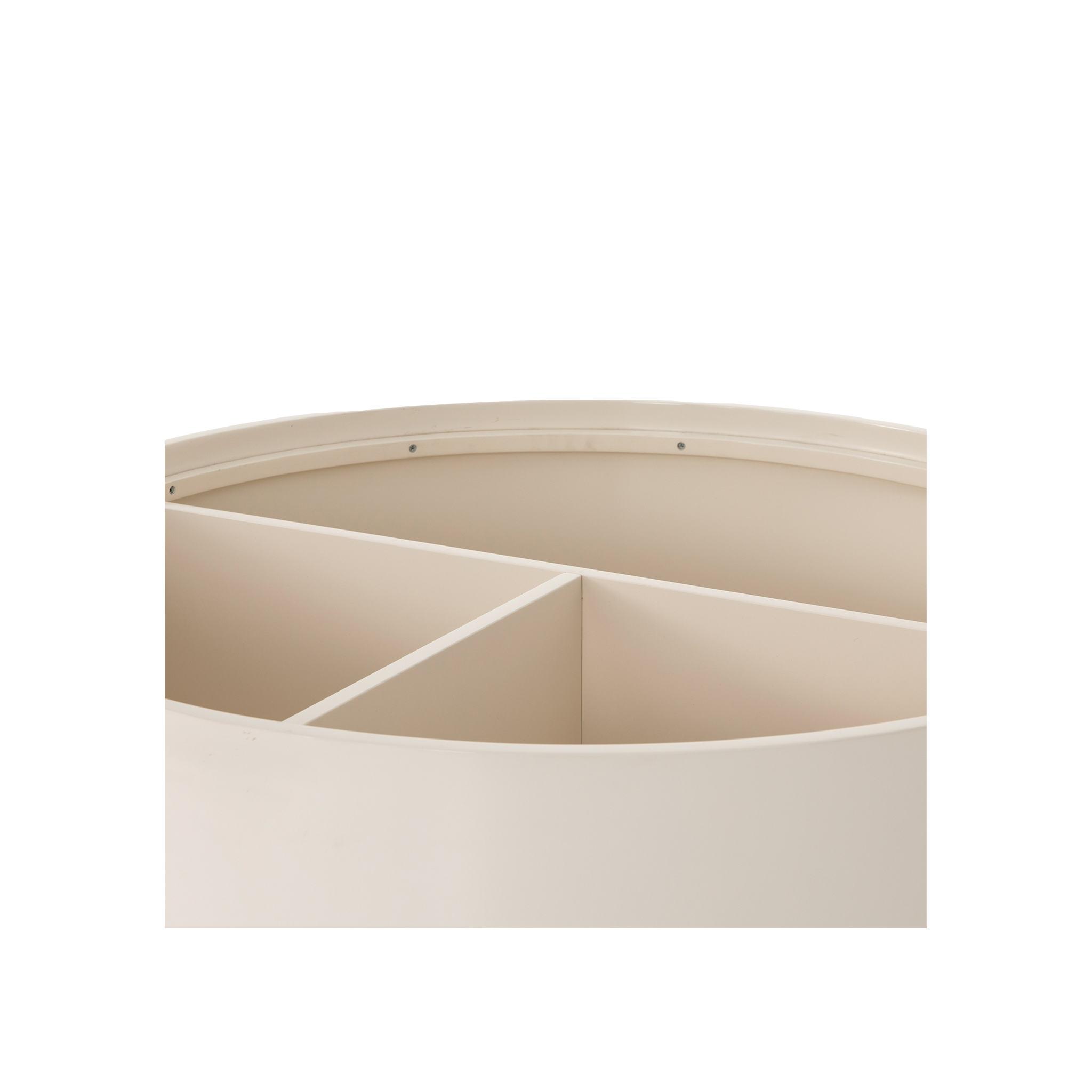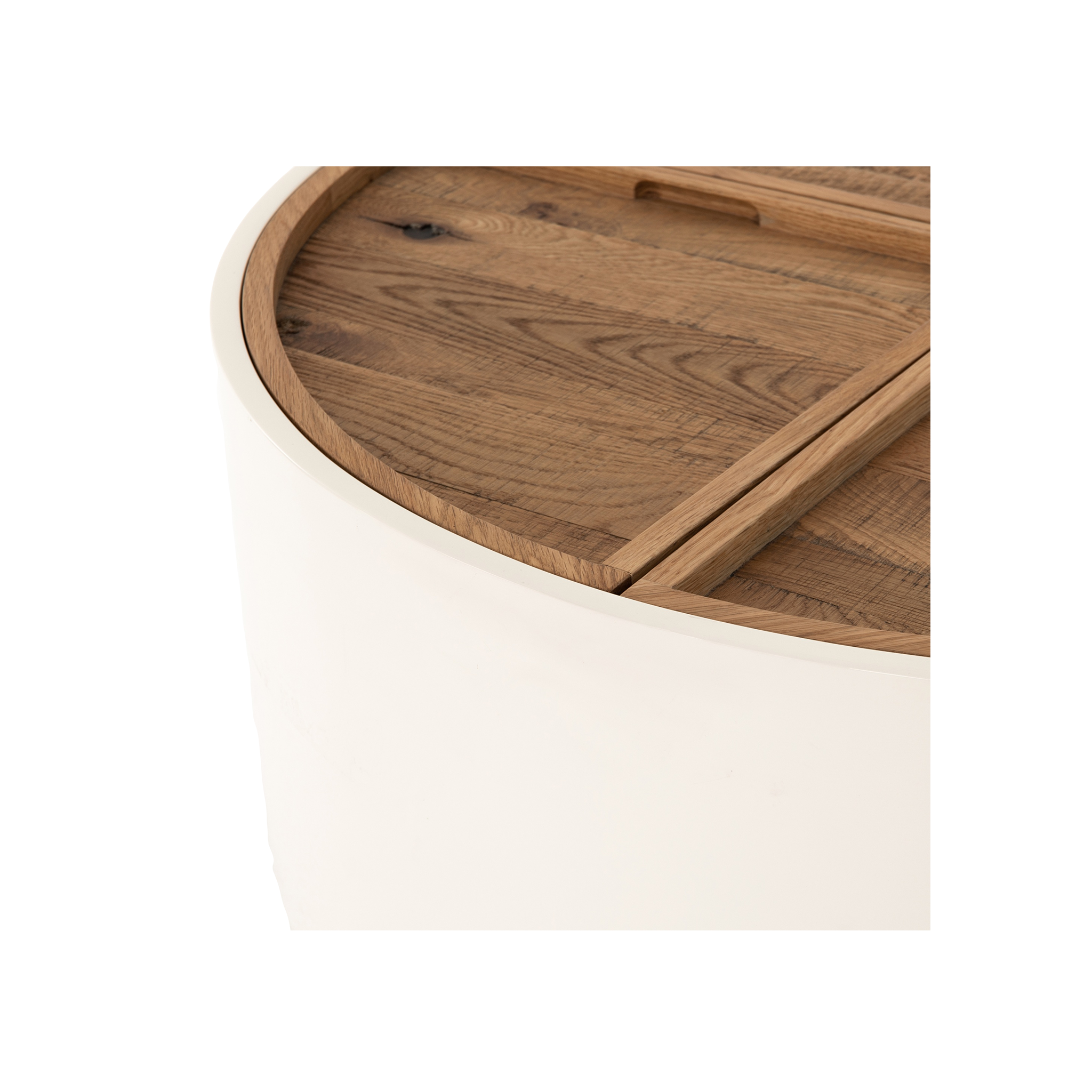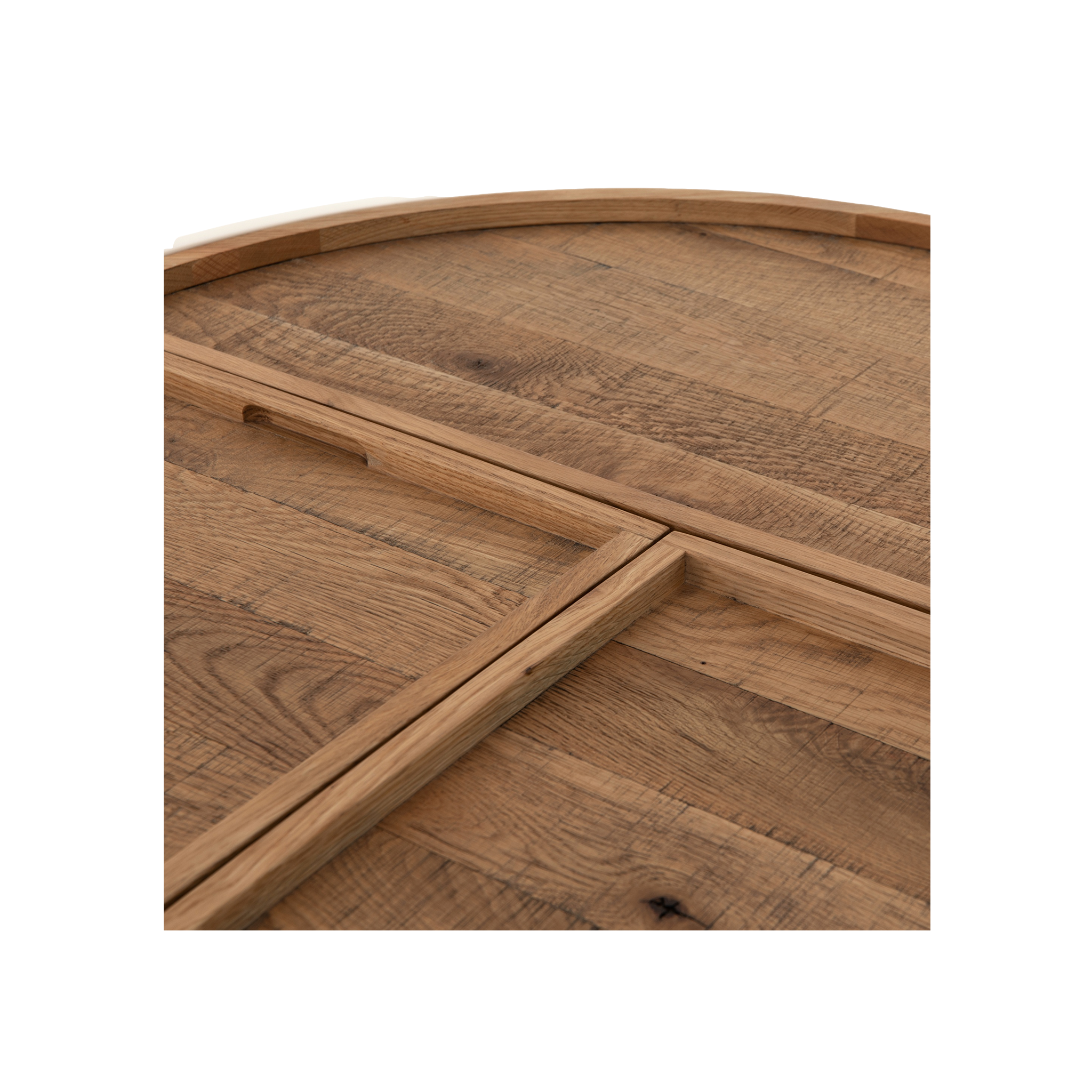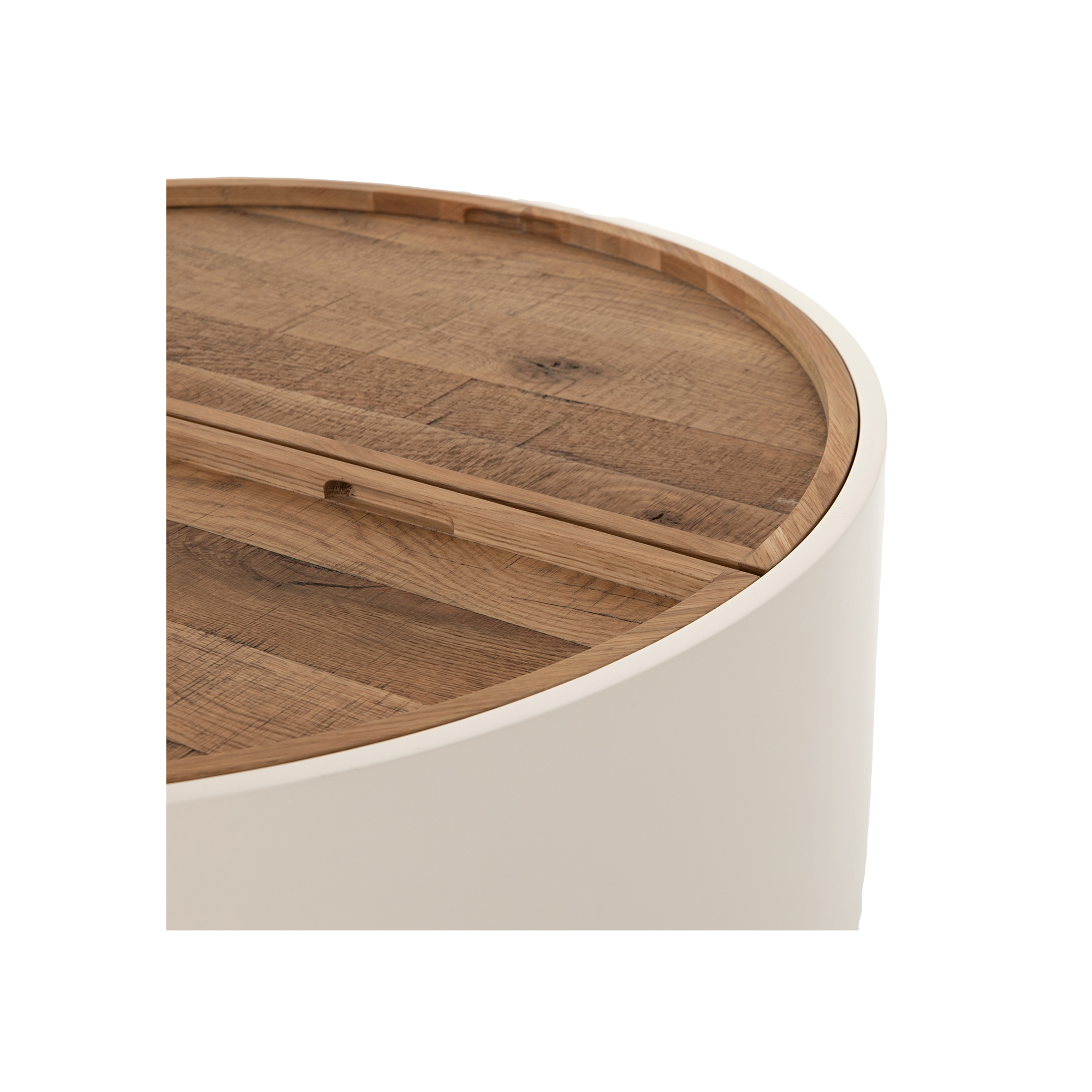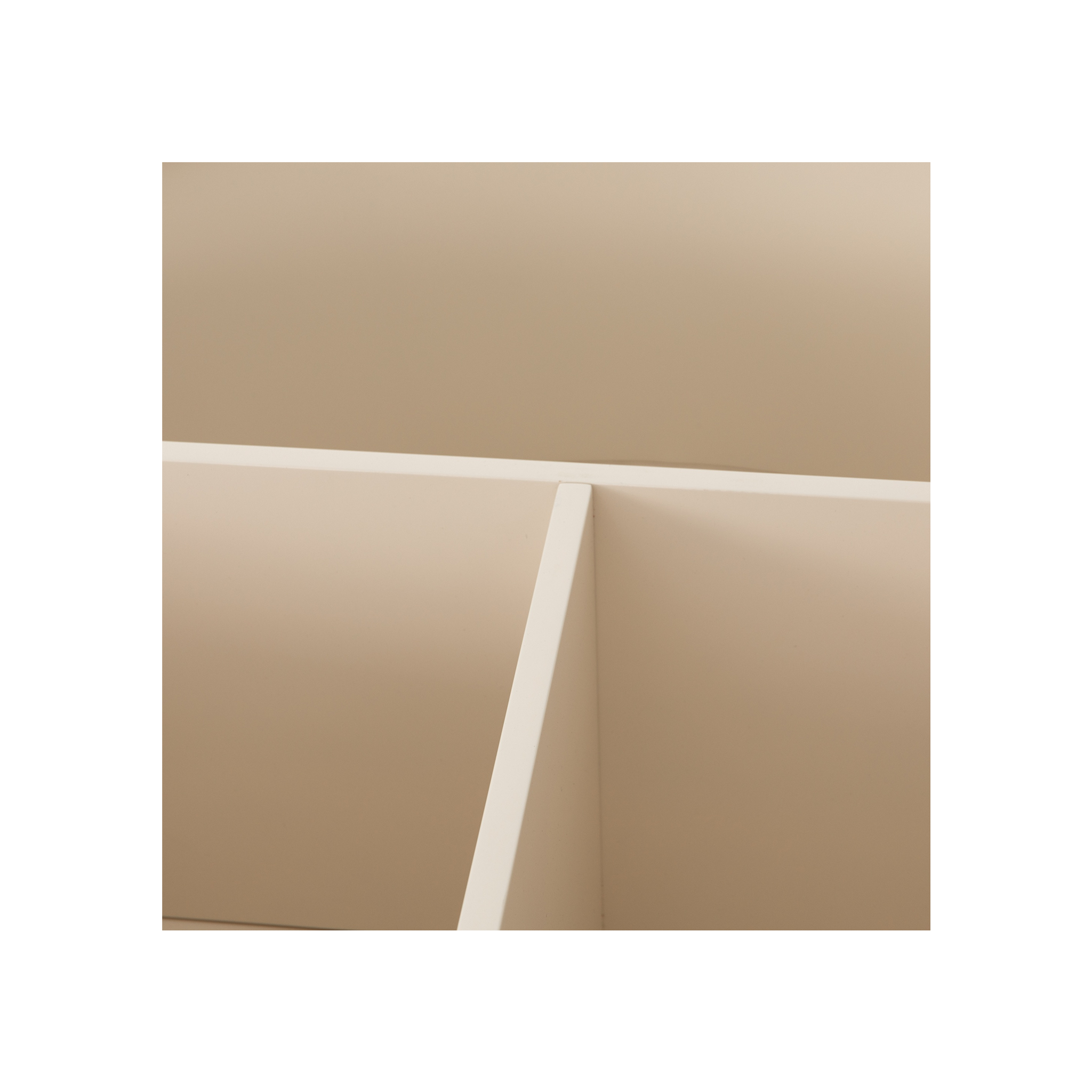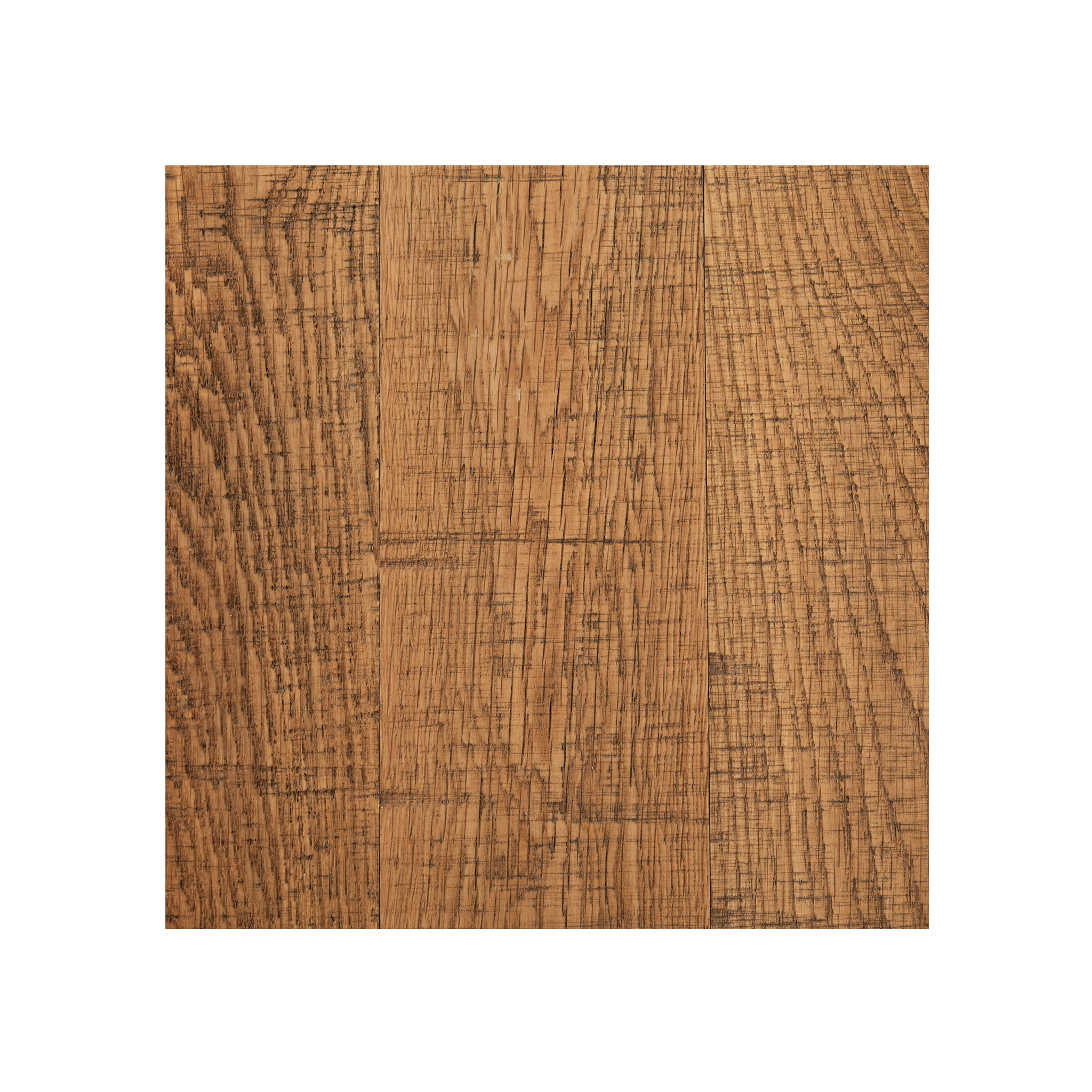 Expertly crafted with engineered hardwood, this coffee table ensures a durable and long-lasting piece of furniture in your home. Its kid-friendly construction makes it suitable for homes of all ages. 
Material: Engineered Hardwood, Thick Oak Veneer
Finish: Cream Lacquer, Oak
Dimensions: 42.00"W x 42.00"D x 16.00"H
Please allow a 6-10 week lead time for delivery.