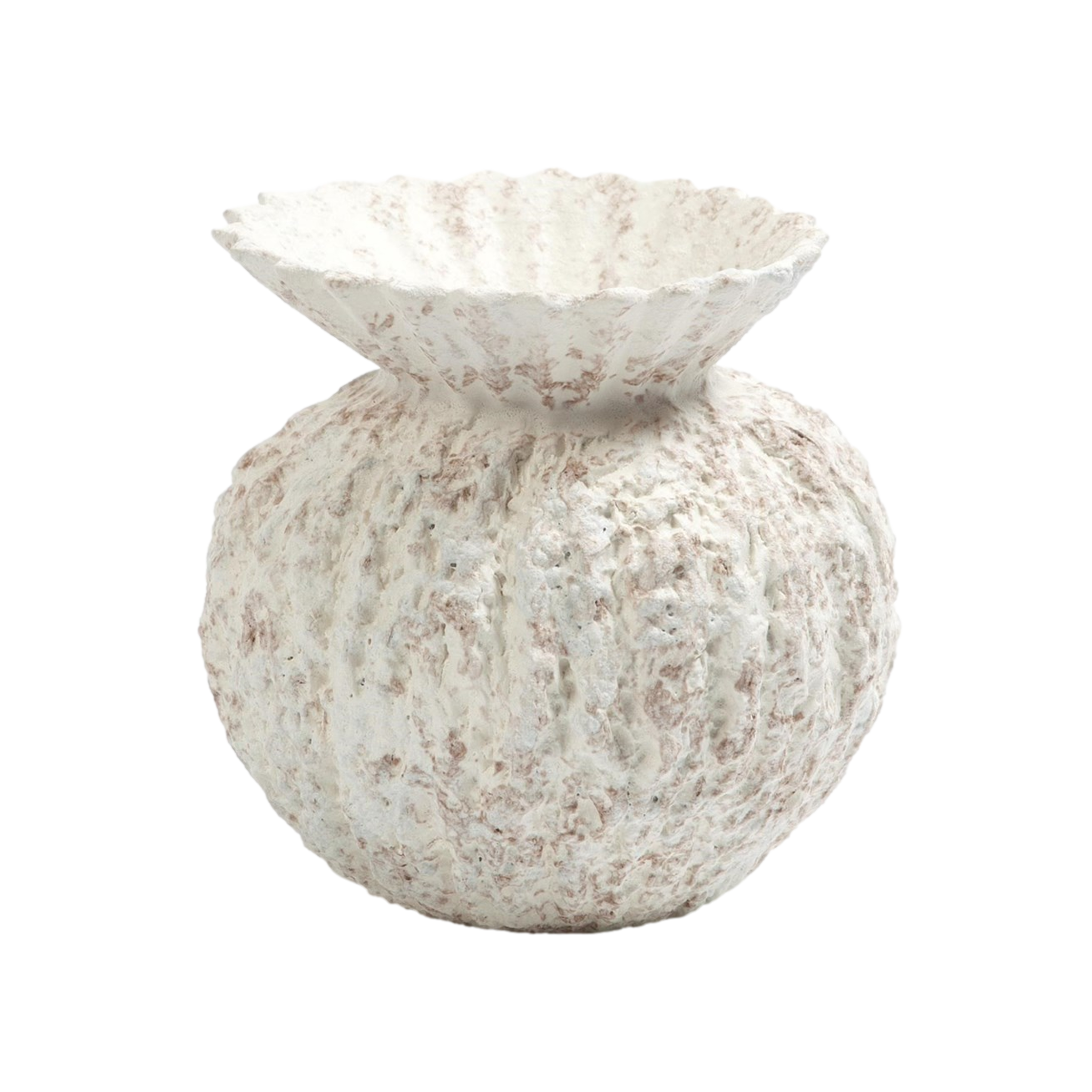 Like an ancient artifact dug up from the earth, the Vilette vase references archeology, ancient treasure, and the patina of time. This beautiful textured vessel is perfect for florals, greens, or alone. It works as a single standalone statement piece or in a curated collection.
Material: Ceramic
Finish: White
Dimensions: 6.25"H x 6.25"D
Please allow a 12-16 week lead time for delivery.
Share This Product