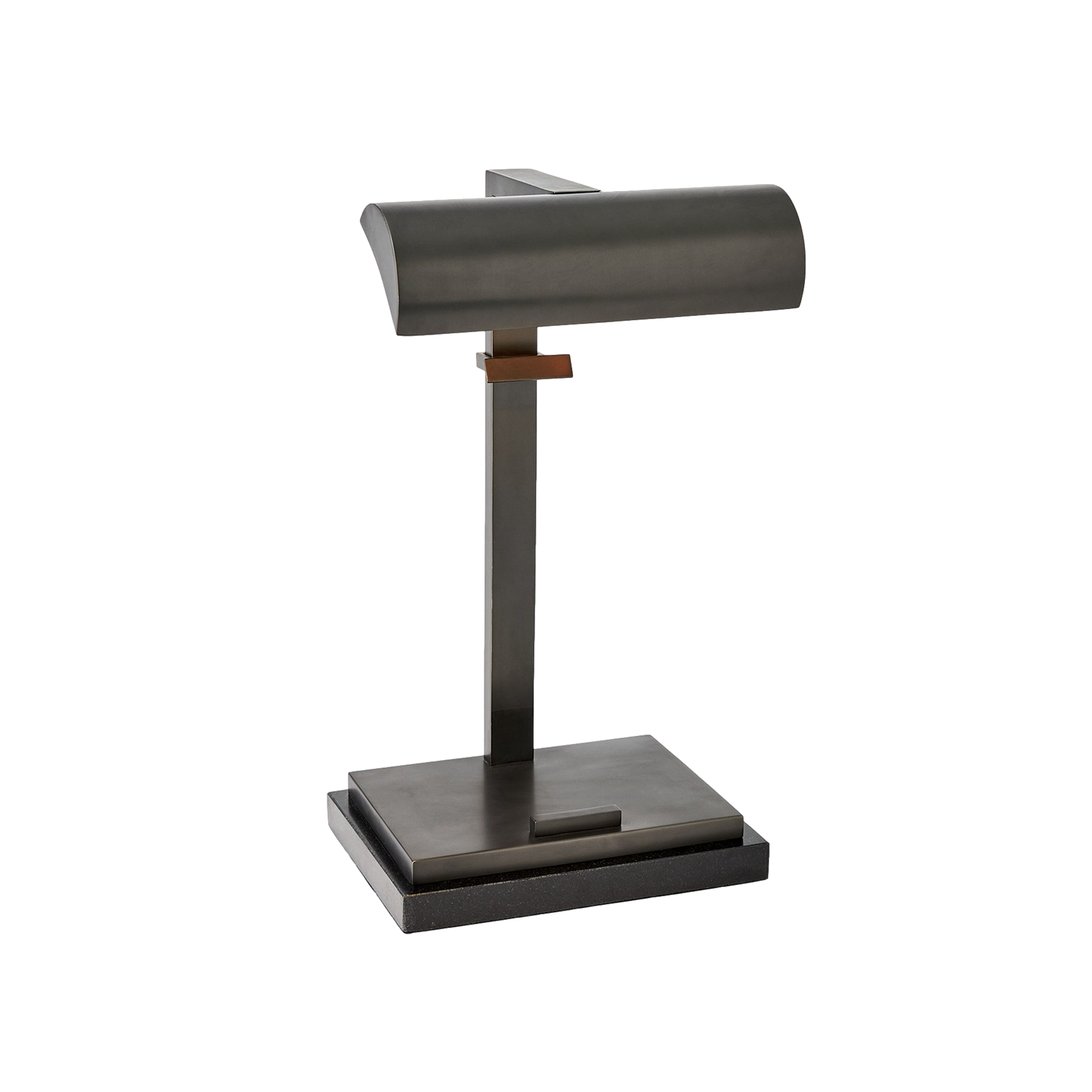 Designed to put art and family heirlooms on display, the Tabletop Easel Lamp provides the perfect spot to showcase your most beloved treasures. The black marble base is accented with an articulated matte bronze lamp and adjustable height to accommodate all of life's most precious treasures.
Material: Matte bronze with marble base
Dimensions: 12.00"L x 9.00"W x 21.00"H
Finish: Bronze
Wattage: 25
# of Bulbs: 2
Please allow a 4-6 week lead time for delivery.
Share This Product