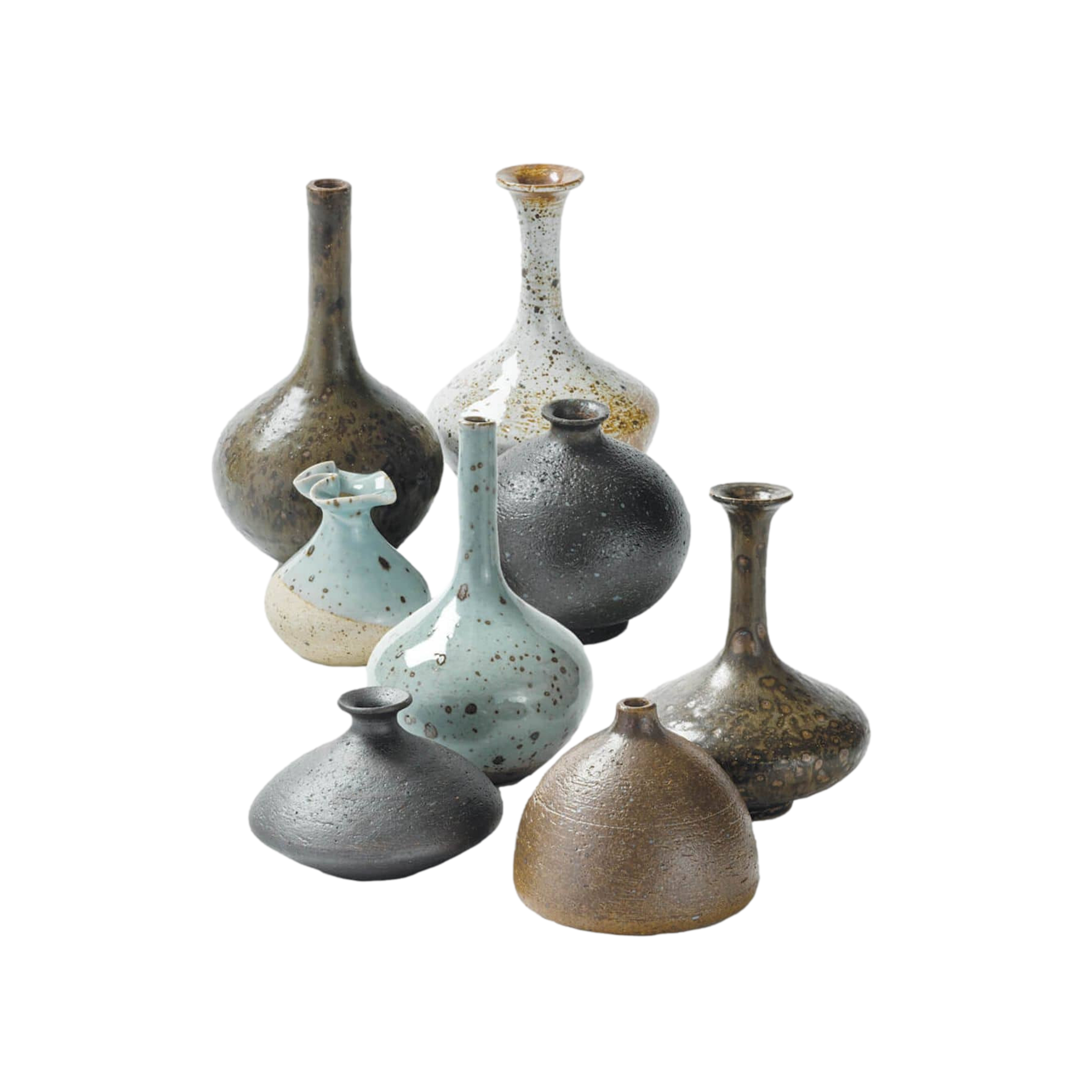 Porcelain Bud Vases (Set of 8)
This set of 8 delicate porcelain bud vases makes for an eclectic, handmade look. Varying shapes, sizes, and colors — from robin's egg blue to warm browns — these vases complement a farmhouse or coastal look well.
Material: Porcelain
Finish: Natural
Dimensions: 7.00"H x 3.00"W x 4.50"D
Please allow a 4-6 week lead time for delivery.
Share This Product