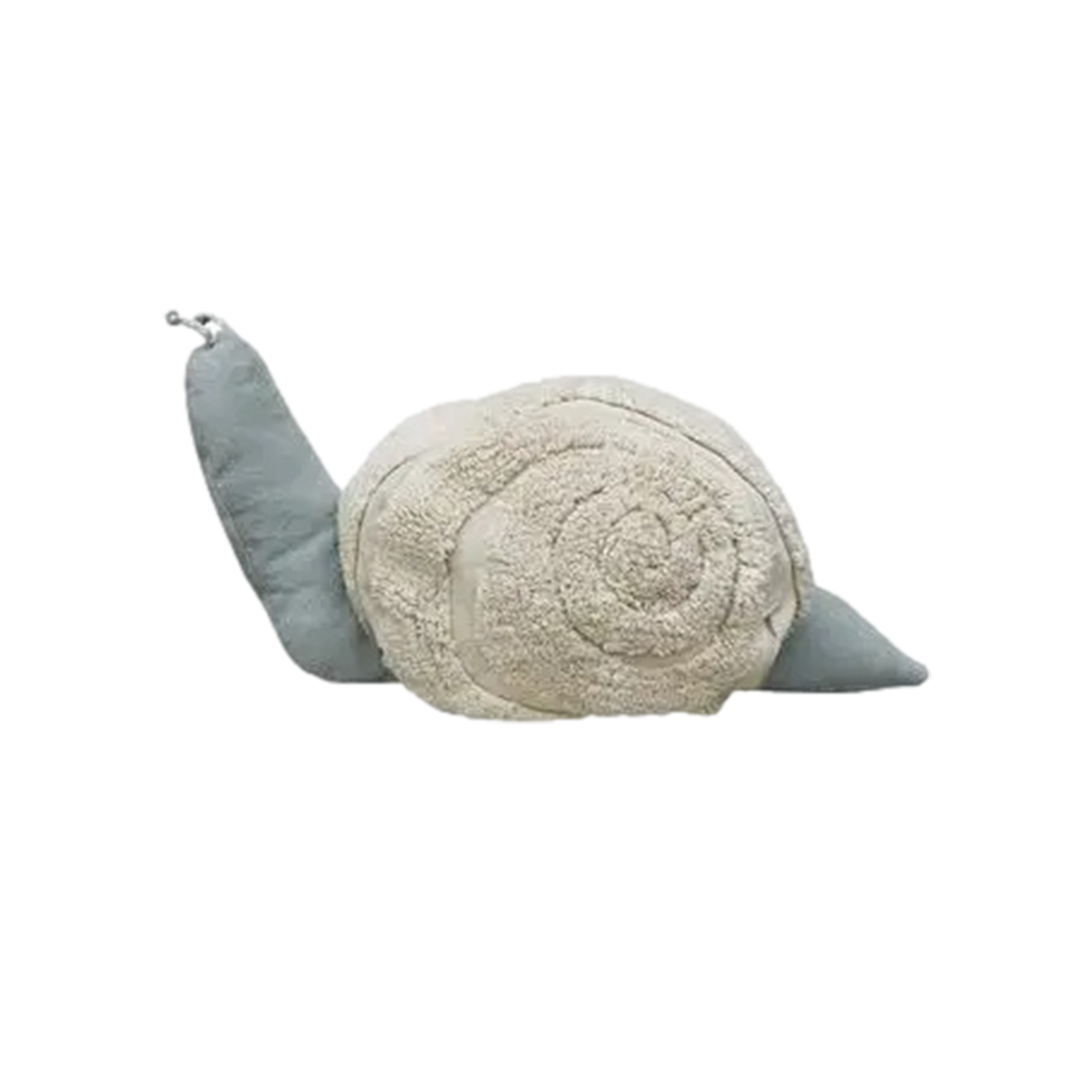 The Mr. Snail pouf is made of cotton canvas in a vintage blue shade, carrying his "house" in natural color canvas with a soft tufted shell pattern. His body is filled with soft polyfill and the shell is filled with polystyrene pearls mixed with fibers from recycled PET bottles, serving as a perfect seat for your little ones. With hand-braided cotton antennas, the Mr. Snail pouf has a zipper to remove the inside pouf filler before washing.

Material: Cotton
Dimensions: 10" x 1'6"
Please allow a 2-3 week lead time for delivery.
Share This Product