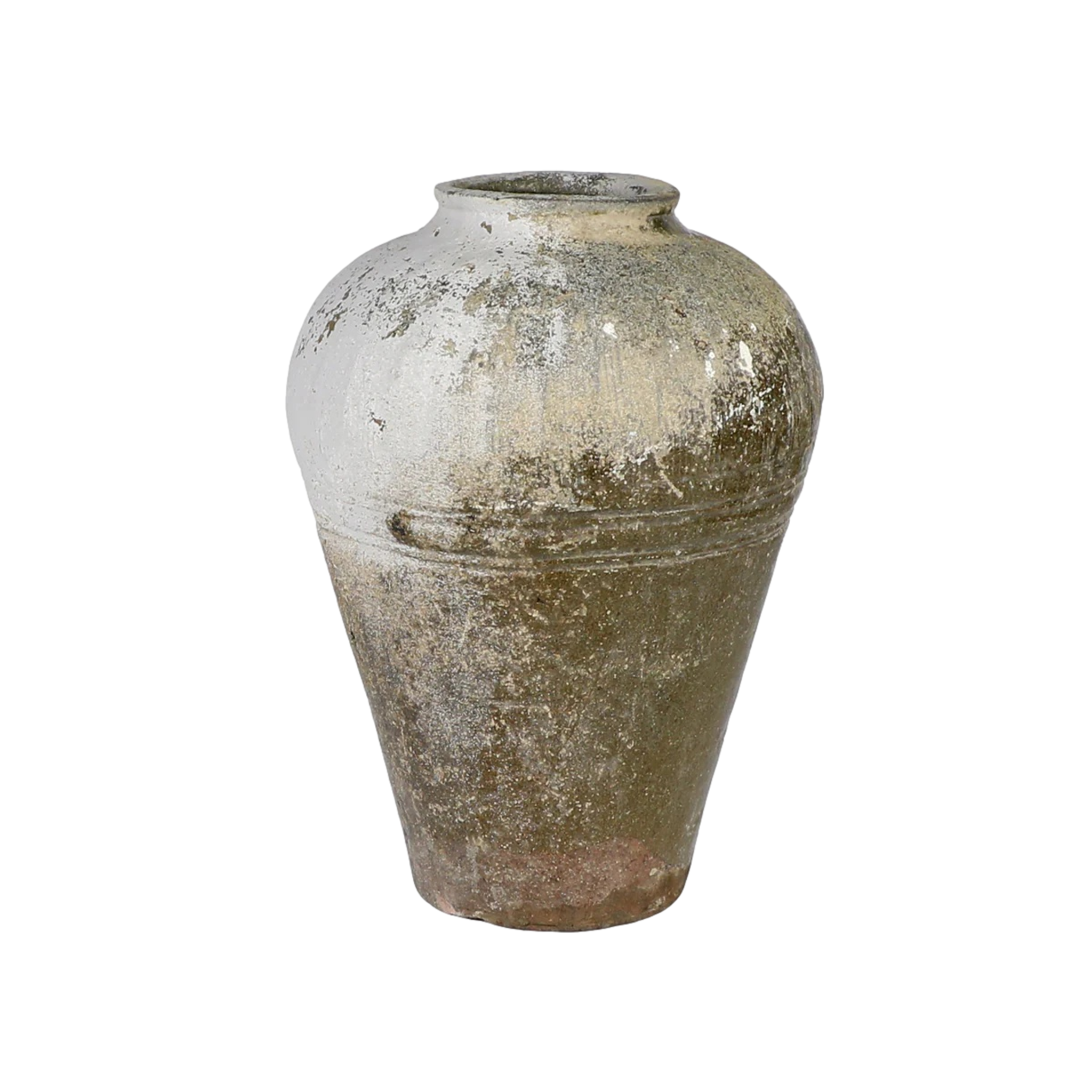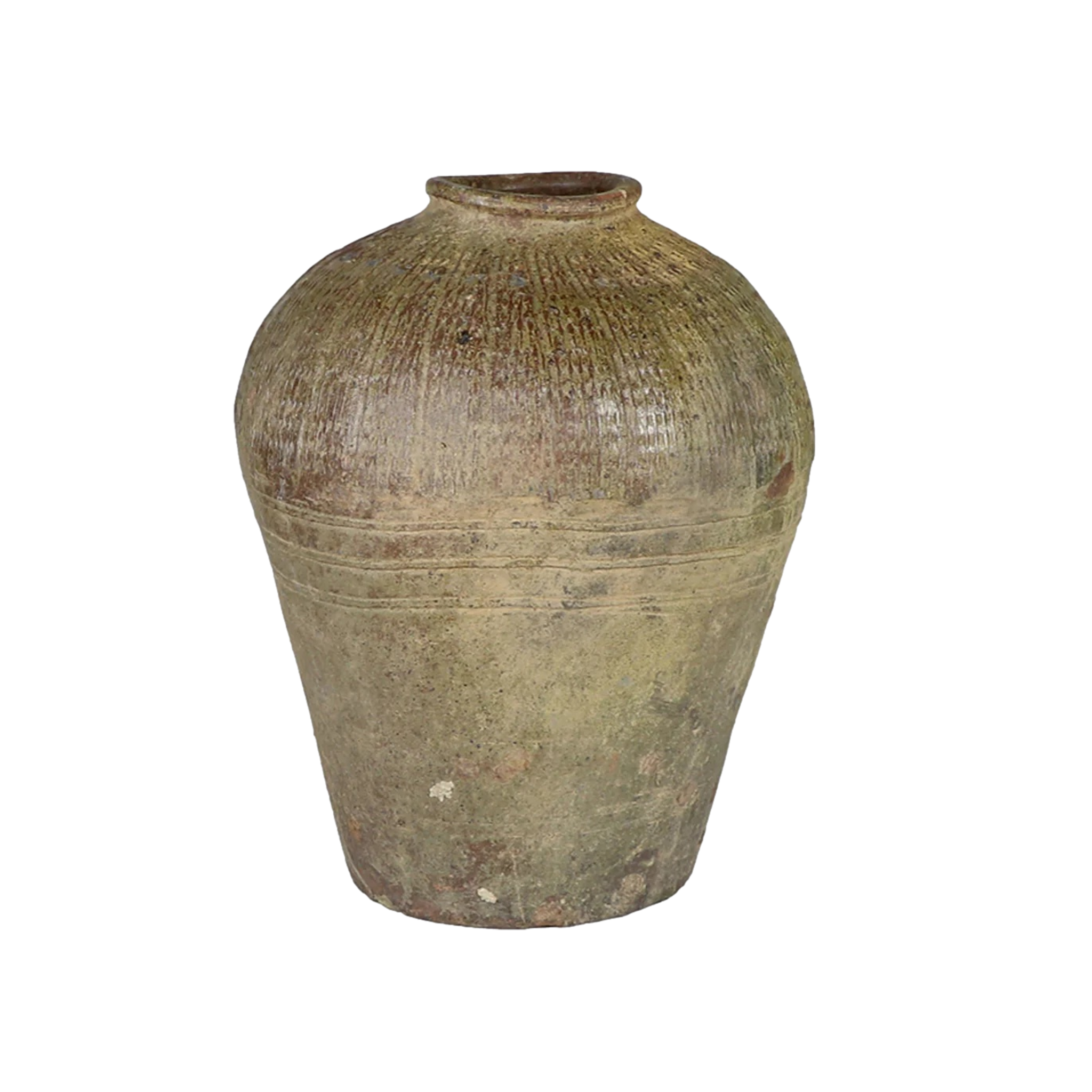 A commonplace item in the Chinese countryside, Chinese Storage Jars are used for a variety of functional uses. Handcrafted and age-worn, each jar is unique. The earth-toned Mijiu Jars are tall and tapered with unique markings on each. Available in both Large and Small heights, the Mijiu Jars are sourced from Chinese provinces. Each jar varies in size and condition.

Dimensions: 
Small: 10.00" x 13.00"
Large: 15.00" x 20.00"
Need more than the in-stock quantity? Please allow a 4-6 week lead time for delivery.
Share This Product