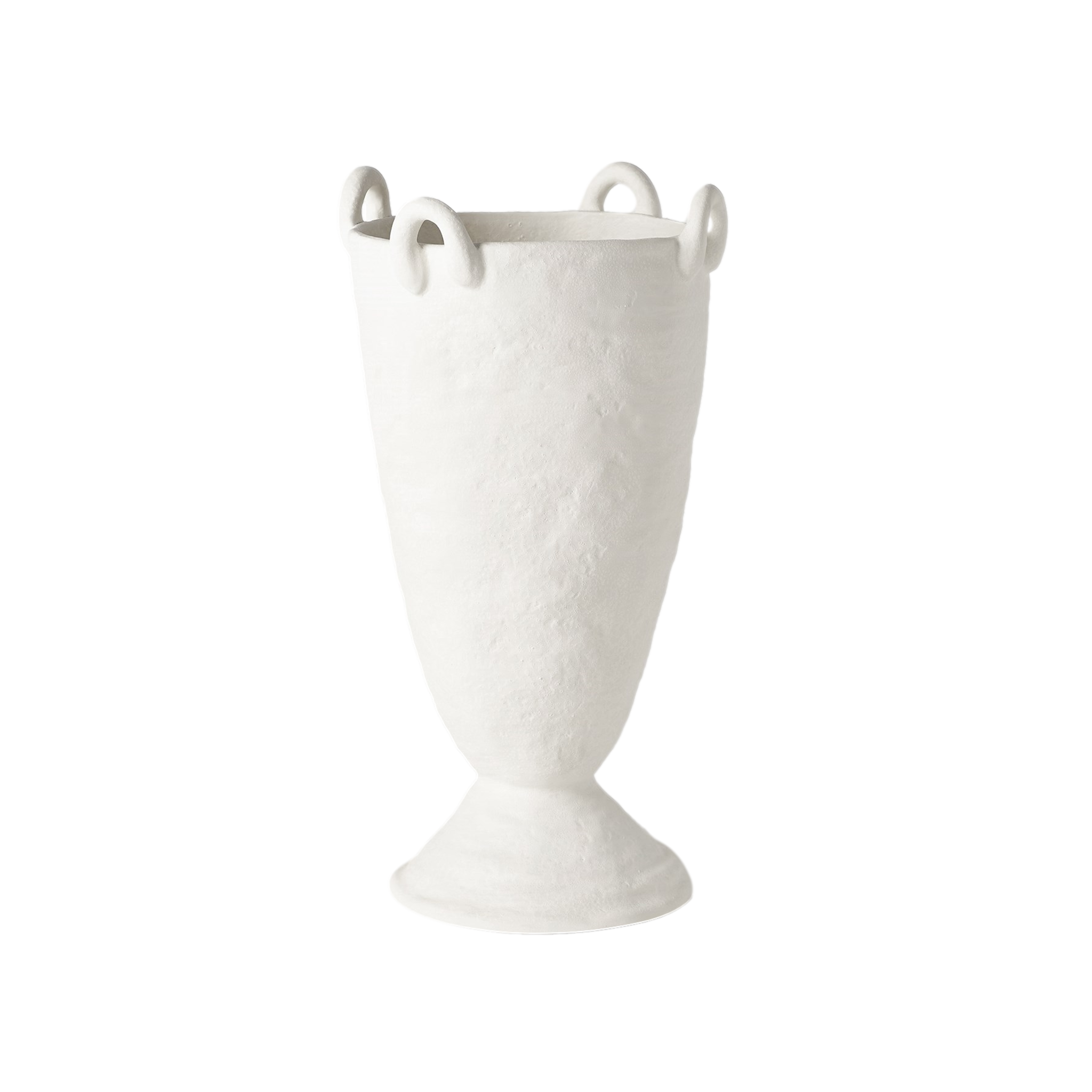 The Louis vase is beautifully made my hand with design and proportion in mind. It's gorgeous as a stand alone statement piece or layered in multiples to create a statement tablescape.
Material: Ceramic
Finish: White
Dimensions: 12.50"L x 13.00"W x 23.50"H
Please allow a 6-10 week lead time for delivery.