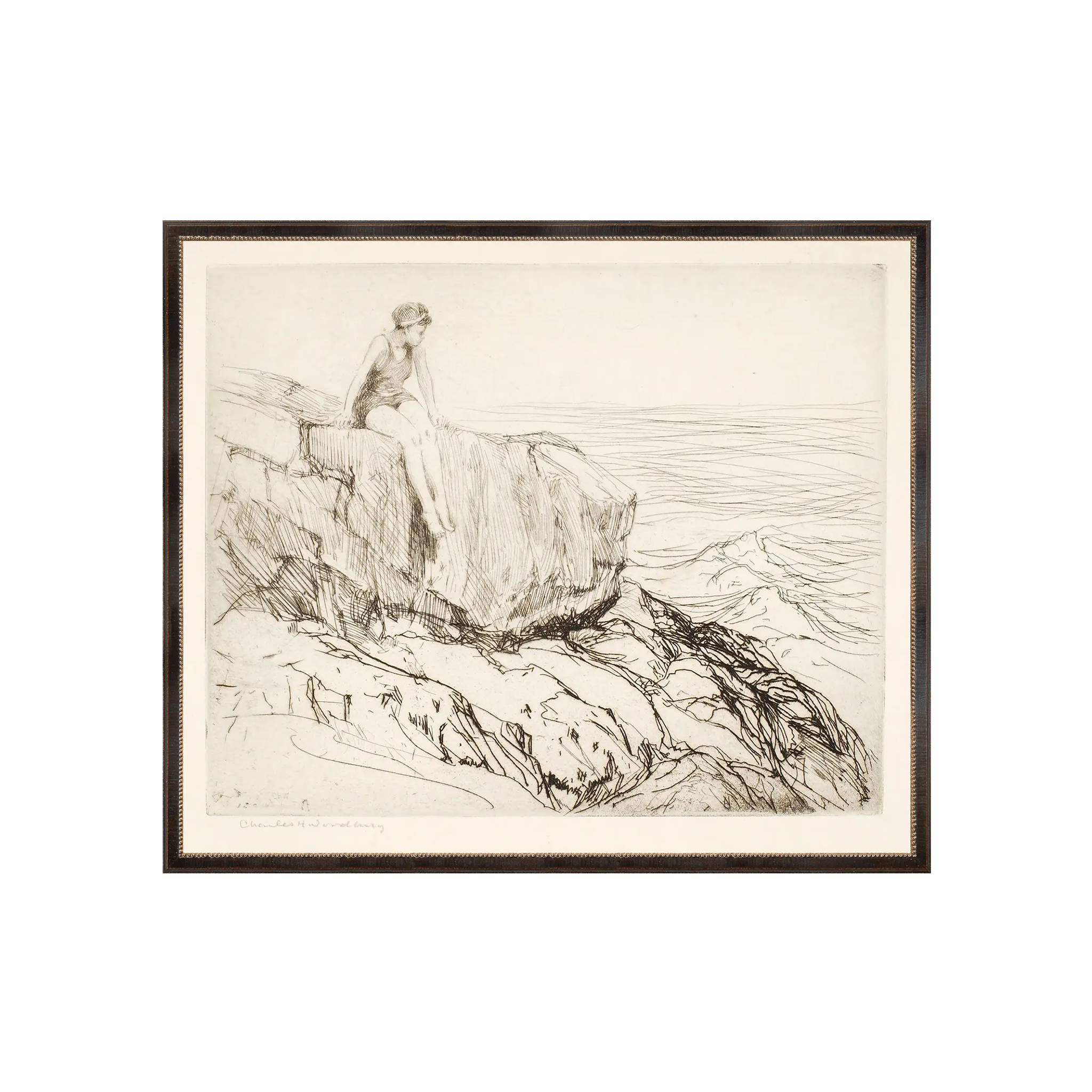 A great variation in the quality of the line is used to portray depth and texture in this etching of a swimmer sitting on a rocky ledge by the sea. Framed in a thin dark wood molding with beaded detail.
Medium: Giclee art print
Finish:
Dimensions:
Small: 15.00" × 13.00"
Large: 20.00" × 17.00"
Share This Product