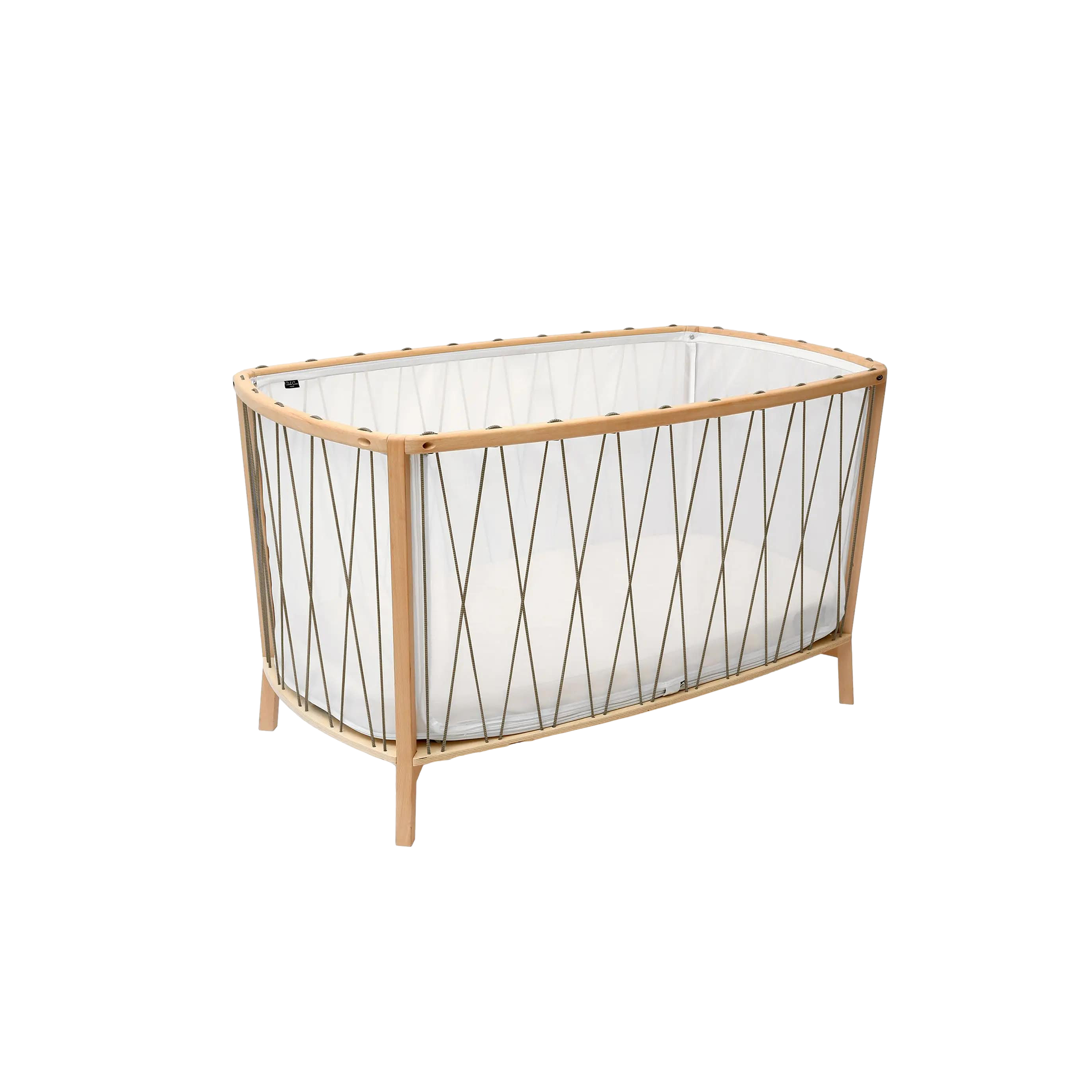 All round and translucent, the KIMI is an evolving bed, perfect for babies from 6 months up to 5 years old.
Designed without bars, this new bed from Charlie Crane is a reassuring cocoon which still allows the baby to see the world around him. Moreover, it prevents baby from injuring himself by trapping his leg or arm. This is a unique baby bed, as opposed to a crib, as the mattress does not raise.
When the child is ready to sleep in a toddler bed, the KIMI can be turned into an open bed; once your kiddo transitions into a big kid bed, the KIMI turns into a sleek daybed, extending its use way beyond toddler years!
Material: 100 % Polyester, 100 % cotton, PU Certipur Foam
Finish: Desert
Dimensions: 51.18" W x 29.92" D x 29.52" H 
Need more than the in-stock quantity? Please allow a 6-10 week lead time for additional inventory.
Share This Product