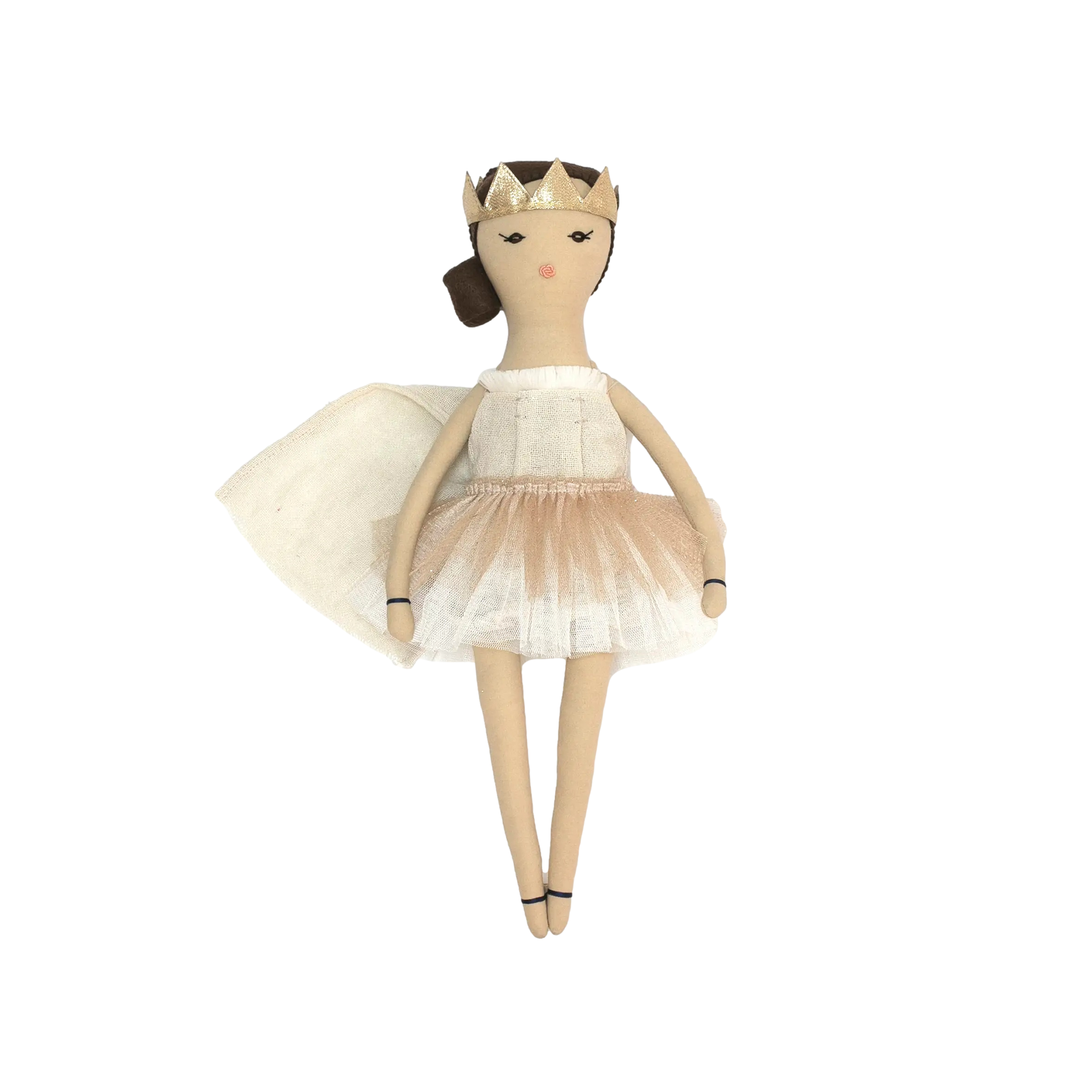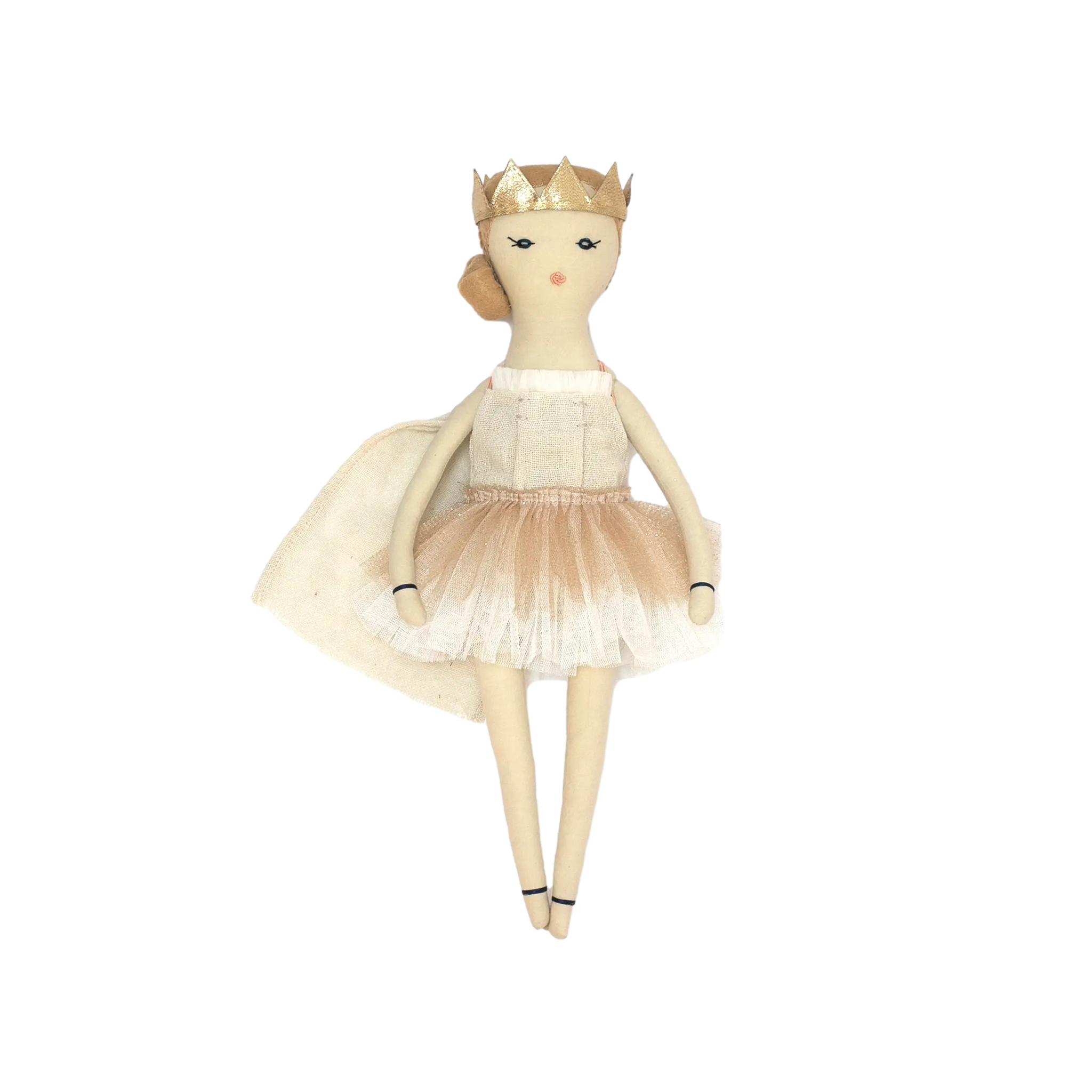 Handmade Designer Doll: Warrior Princess
Princess meets super-hero. Léya is an inspiring leader and change maker. Watch out. Things are about to get exciting! Léya wears a linen one-piece, with a soft fringe at the neckline and with a draping cape down the back. Her two-toned tiered tutu (that's a tongue twister!) and shimmering gold crown, bring her whole look together.
Material: Hand-crafted with 100% organic cotton muslin and stuffed with polyfil. The dolls' hair is made from 100% post consumer plastic felt. All clothing Is removable and made with 100% Japanese cotton and linen.
Finish: Three doll styles are available.
Dimensions: 18.00" H