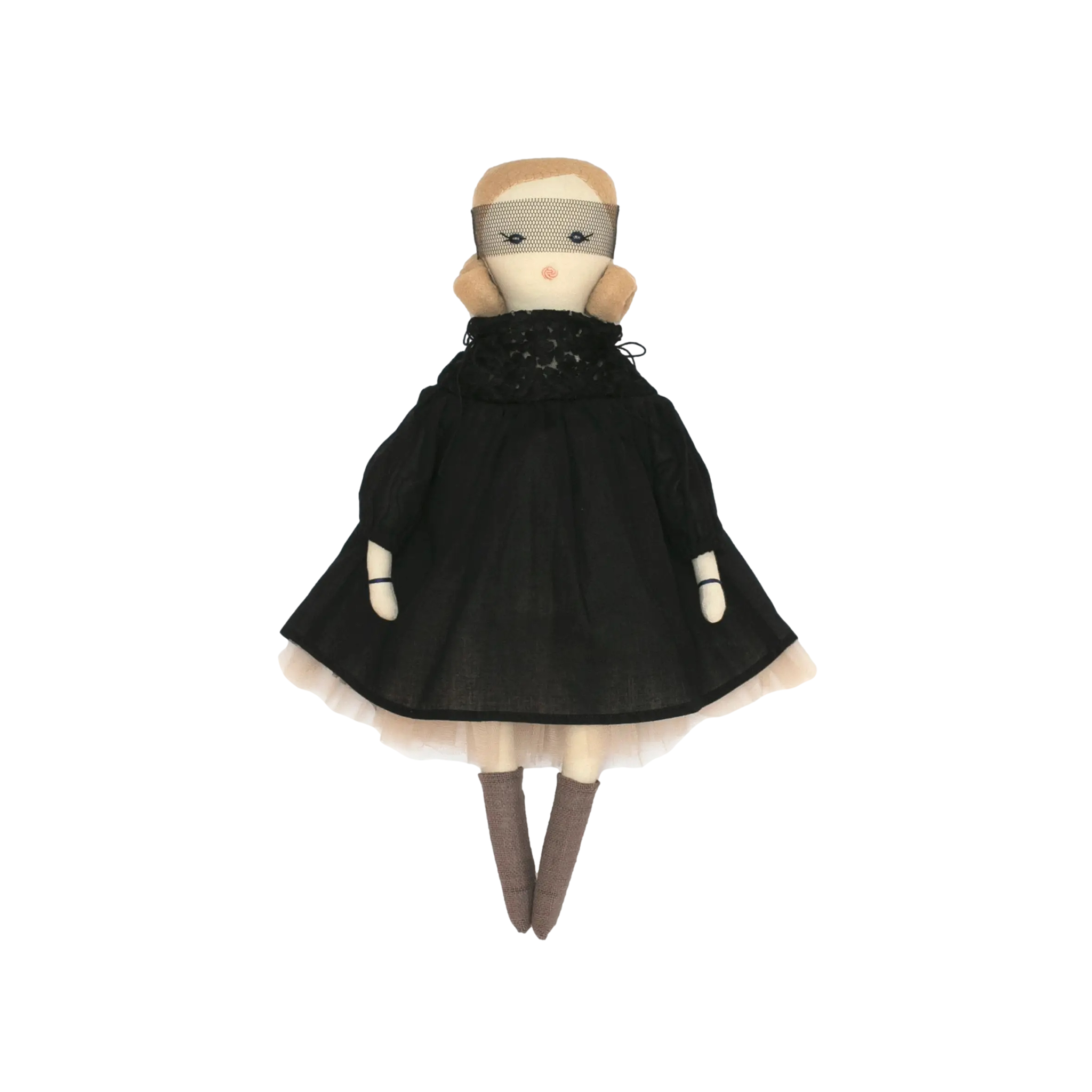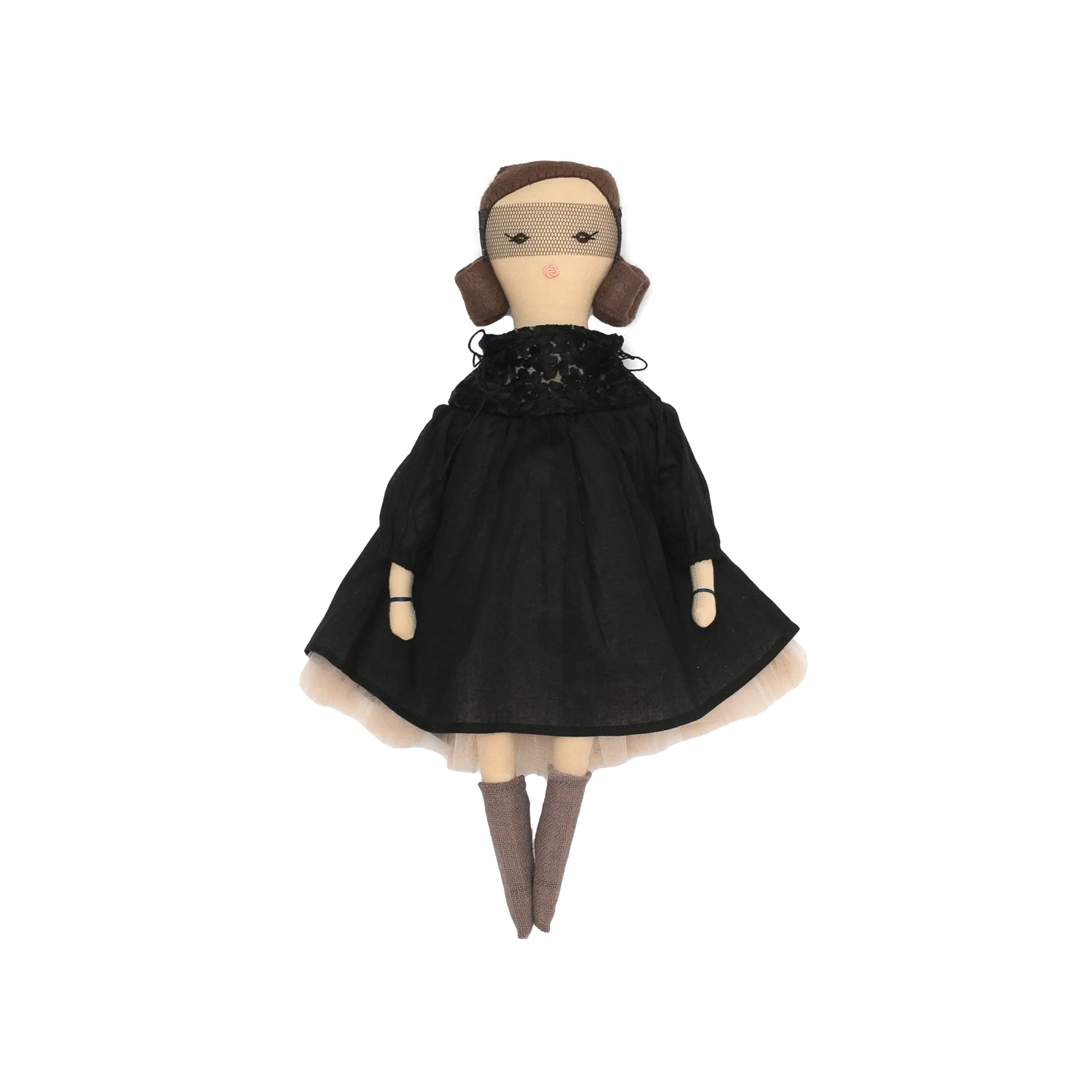 Handmade Designer Doll: Tea Party Princess
Melonie is both mysterious and whimsical enjoying fancy dress, twirling in the mirror and dropping the word 'darling' at the epic tea parties she throws for both her stuffed and human friends. She wears a voluminous black cotton dress, with dense floral embroidery at the neckline, dainty bows on each shoulder and ripples of soft nude tulle peeking out from under the hemline. A black netted mask and linen bobby socks adds a bit of drama.
Material: Hand-crafted with 100% organic cotton muslin and stuffed with polyfil. The dolls' hair is made from 100% post consumer plastic felt. All clothing Is removable and made with 100% Japanese cotton and linen.
Dimensions: 18.00" H