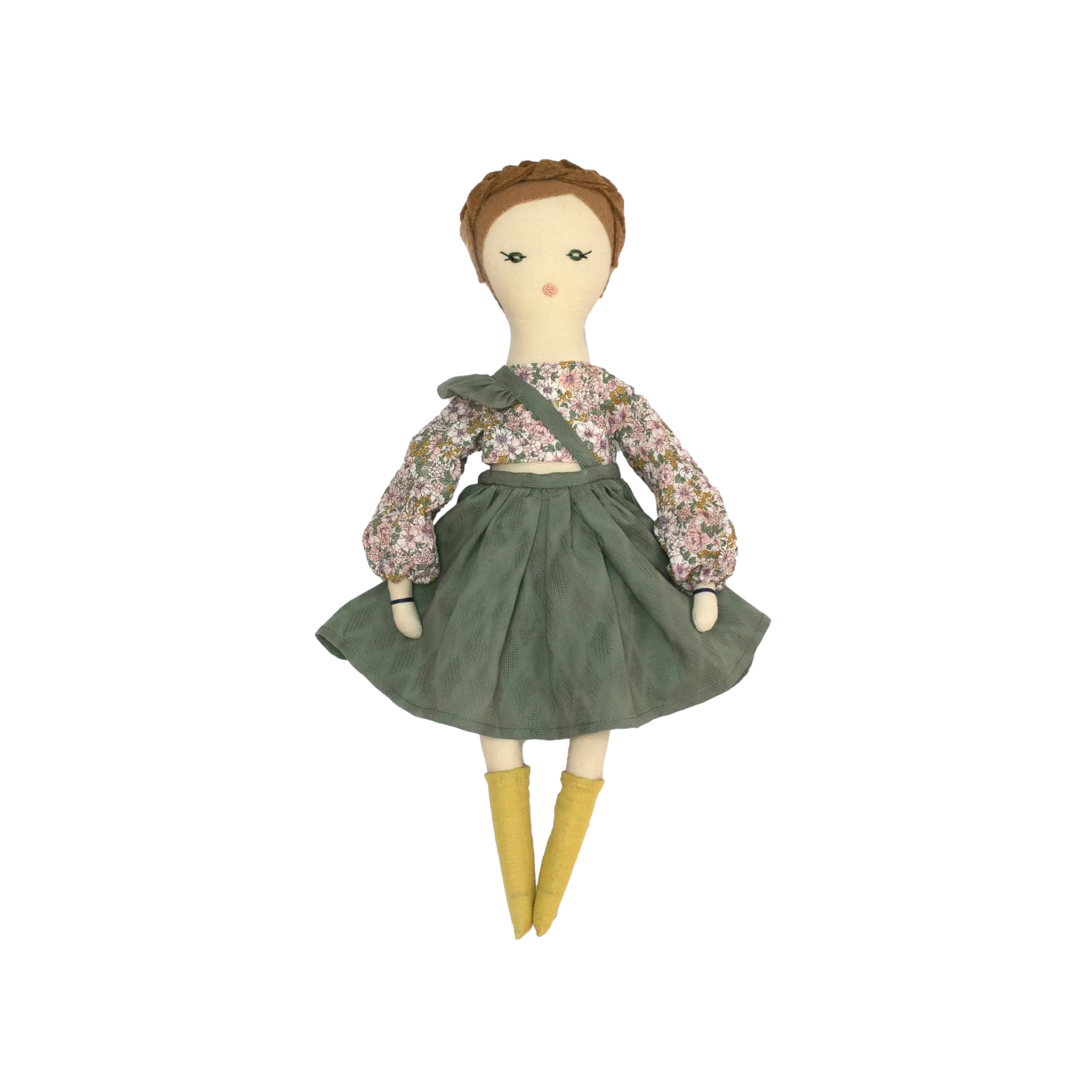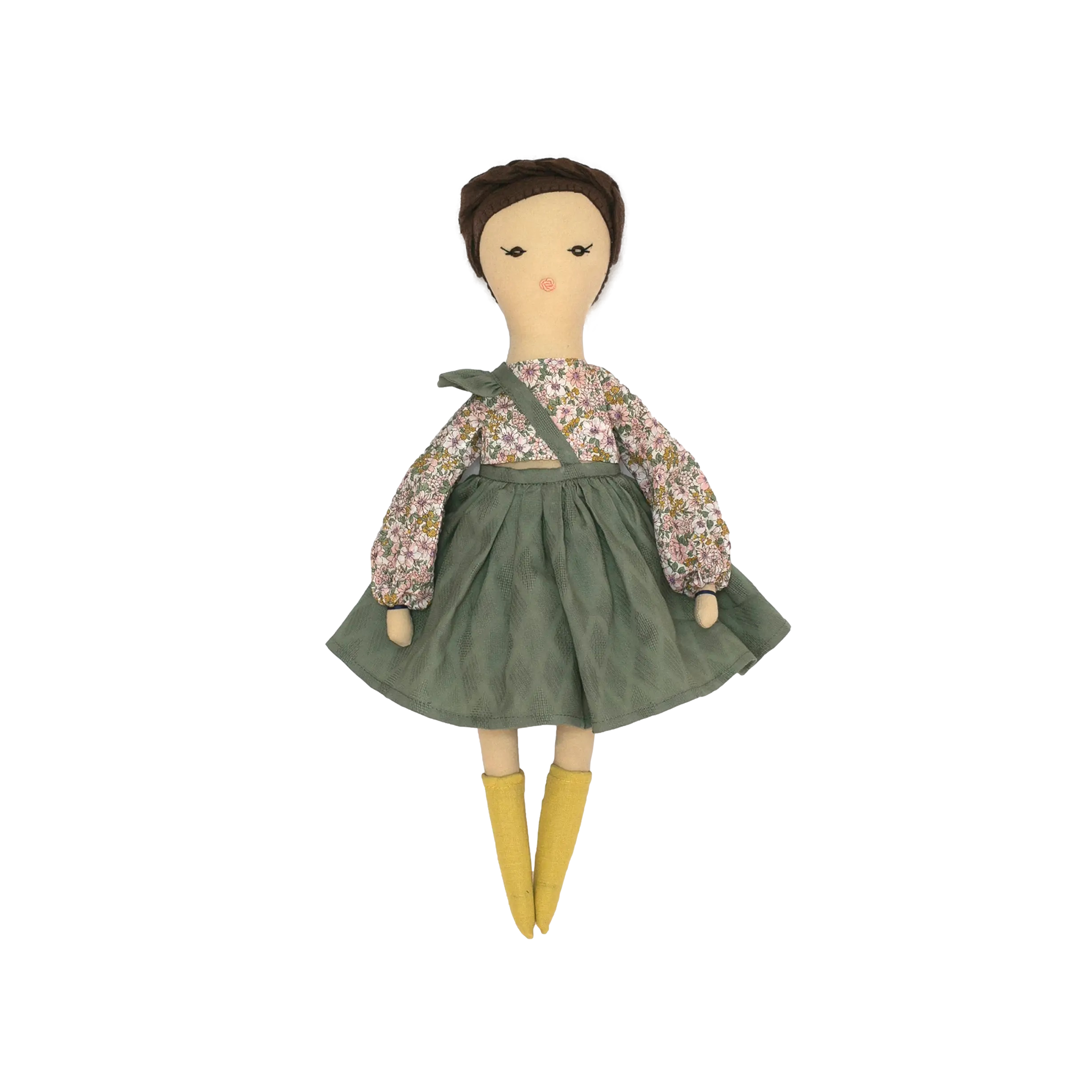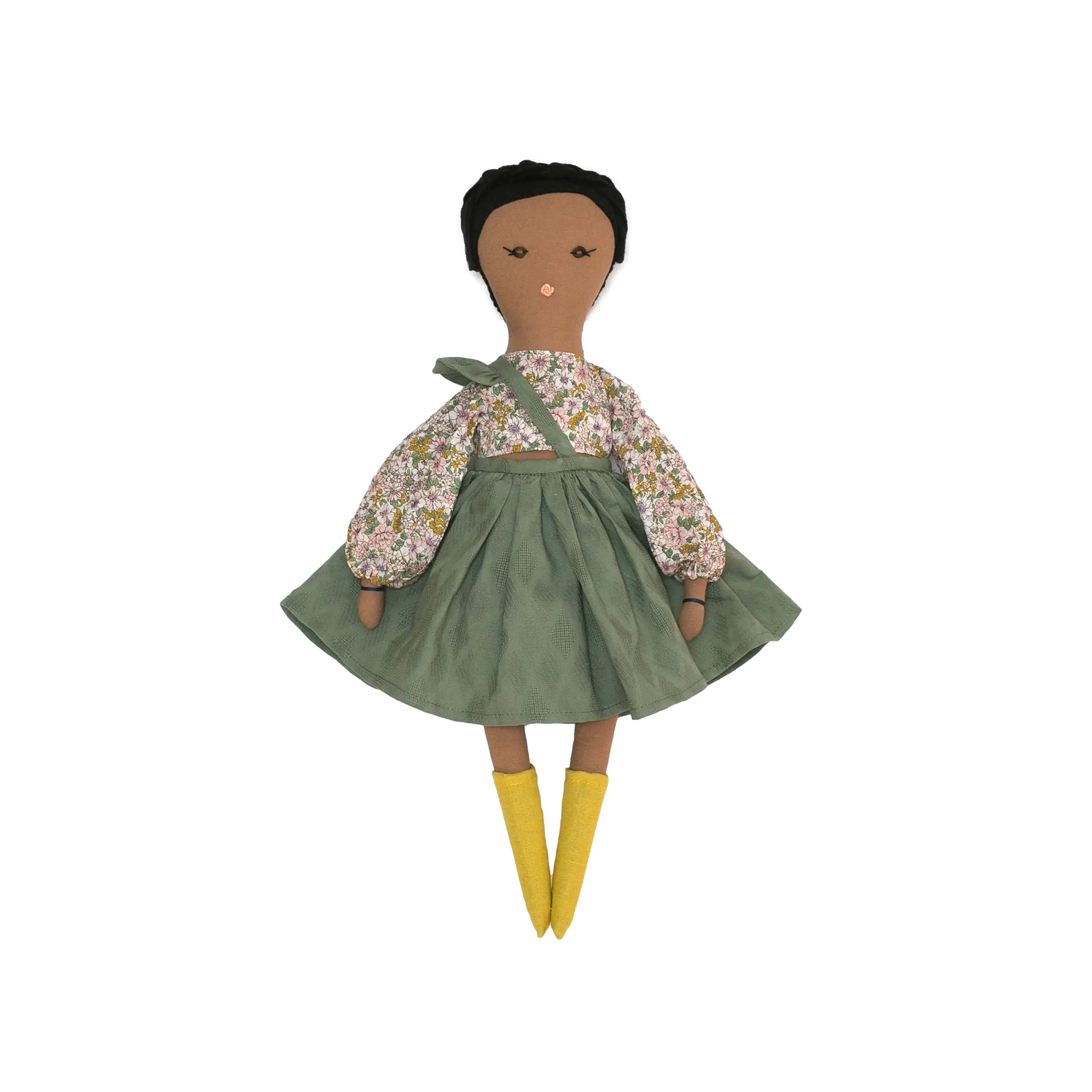 Handmade Designer Doll: Adventure Princess
Maple is a curios girl, searching for adventure. She wears a petite floral print, slightly cropped blouse, with a shell button closure. Her skirt features a delicate perforated diamond pattern with a ruffled one shoulder suspender. Her outfit is completed with her mustard linen bobby socks.
Material: Hand-crafted with 100% organic cotton muslin and stuffed with polyfil. The dolls' hair is made from 100% post consumer plastic felt. All clothing Is removable and made with 100% Japanese cotton and linen.
Finish: Three doll styles are available.
Need more than the in-stock quantity? Please allow a 6-10 week lead time for additional inventory.
Dimensions: 18.00" H