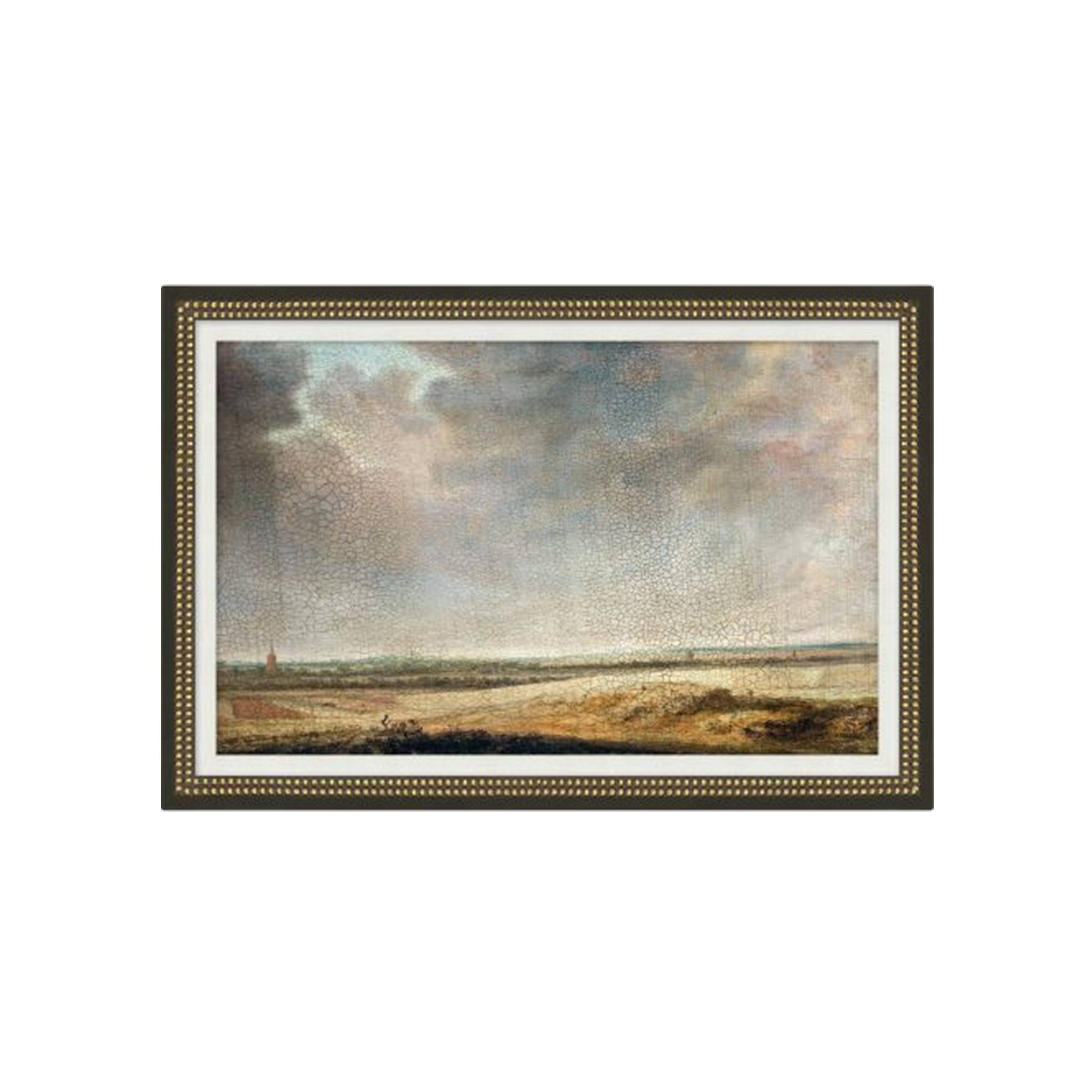 "Green Pastures Gallery 4"
This gorgeous landscape piece will transport you back in time with its subtly aged edges and muted hues. Bring a tranquil, timeless atmosphere to your home with this one-of-a-kind, classic artwork.
Medium: Gallery Wrapped, Hand Applied Crackle Finish

Frame: Black and Gold with Beads
Dimensions: 28.00" W x 19.00" H
Not in stock? Artwork is made-to-order and typically ships within 4-6 weeks.

If you need a custom size or prefer an alternative framing, please inquire at Assist@Mayker.com. Include the name of the artwork you are interested in, as well as the size and frame preferences.