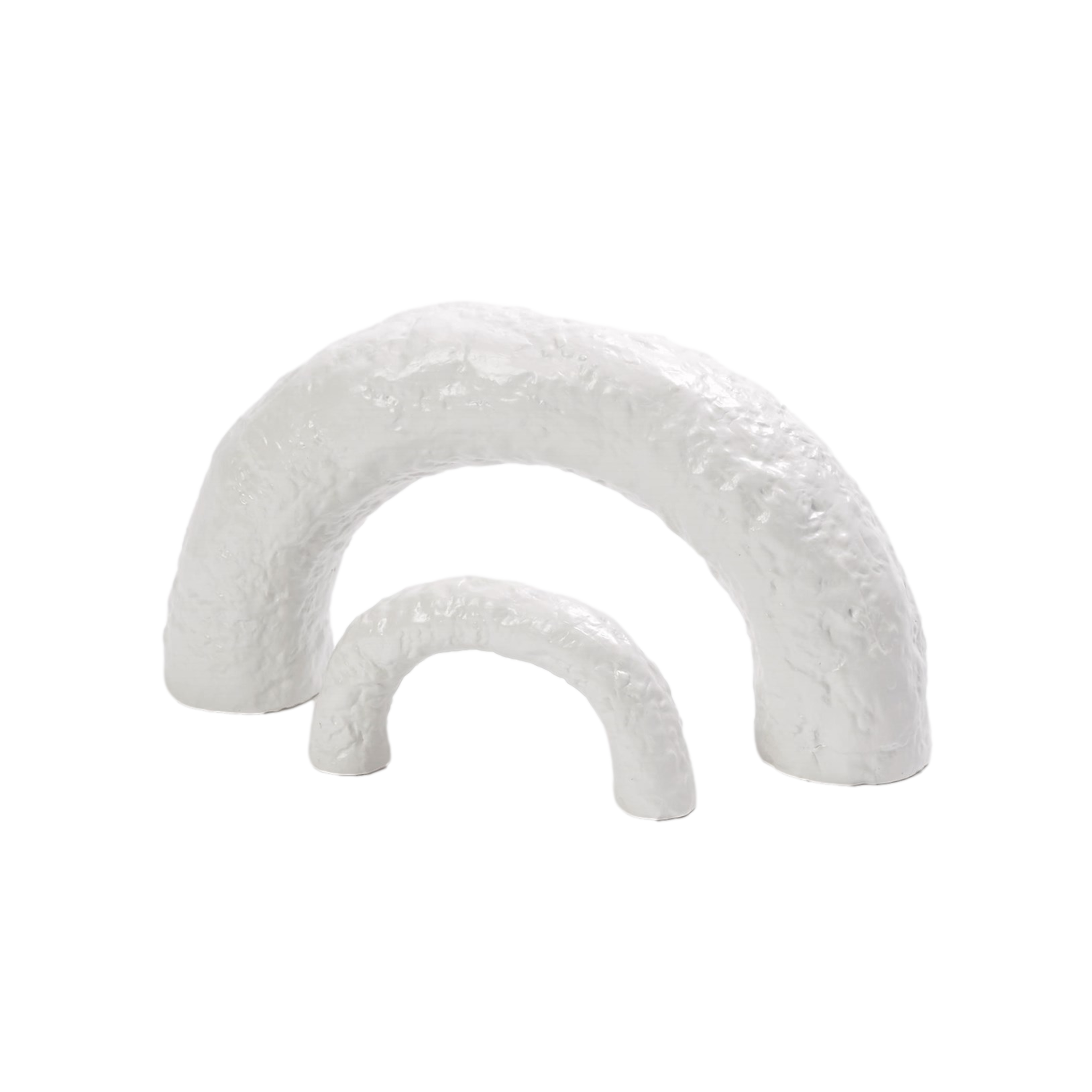 The Germain arch references architecture, ancient aqueducts, and symbolic gateways in construction. These arches can be moved and styled to make beautiful shapes with the positive and negative space they create. These arches work well in a collection to create a truly remarkable shelf-to-tablescape.
Material: Ceramic
Finish: Matte White
Dimensions: 7.00"L x 1.50"W x 3.75"H
Need more than the in-stock quantity? Please allow a 4-6 week lead time for delivery.
Share This Product