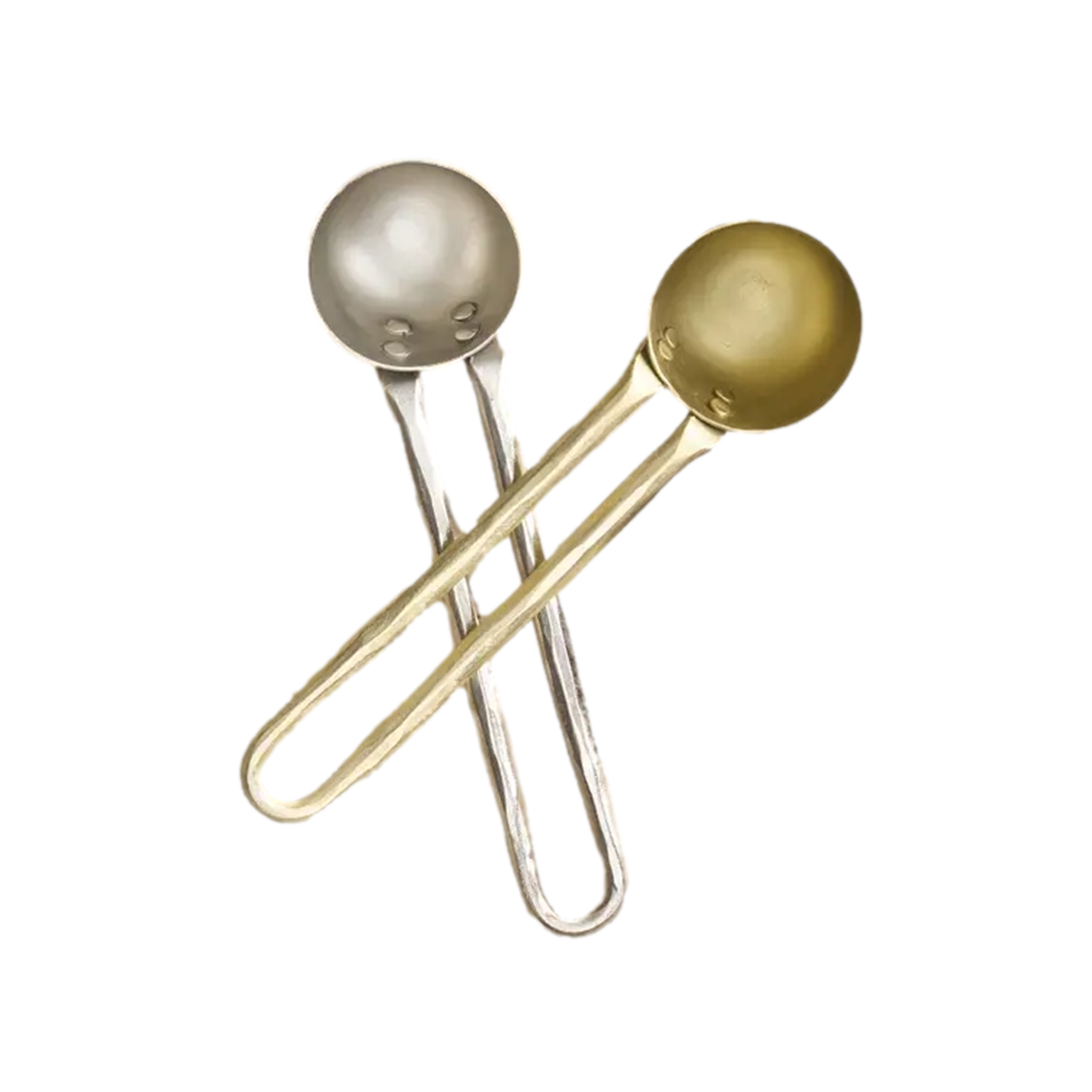 Forge Coffee Scoops-Set of 2
Make the perfect cup every time with these stylish and sturdy coffee scoops, which take the guesswork out of measuring. Made from steel and finished in brass or pewter, these handy tools feature a shiny bowl and a hammered, rounded loop.
Material: Steel
Finish: Brass & pewter
Please allow a 2-3 week lead time for delivery.
Share This Product