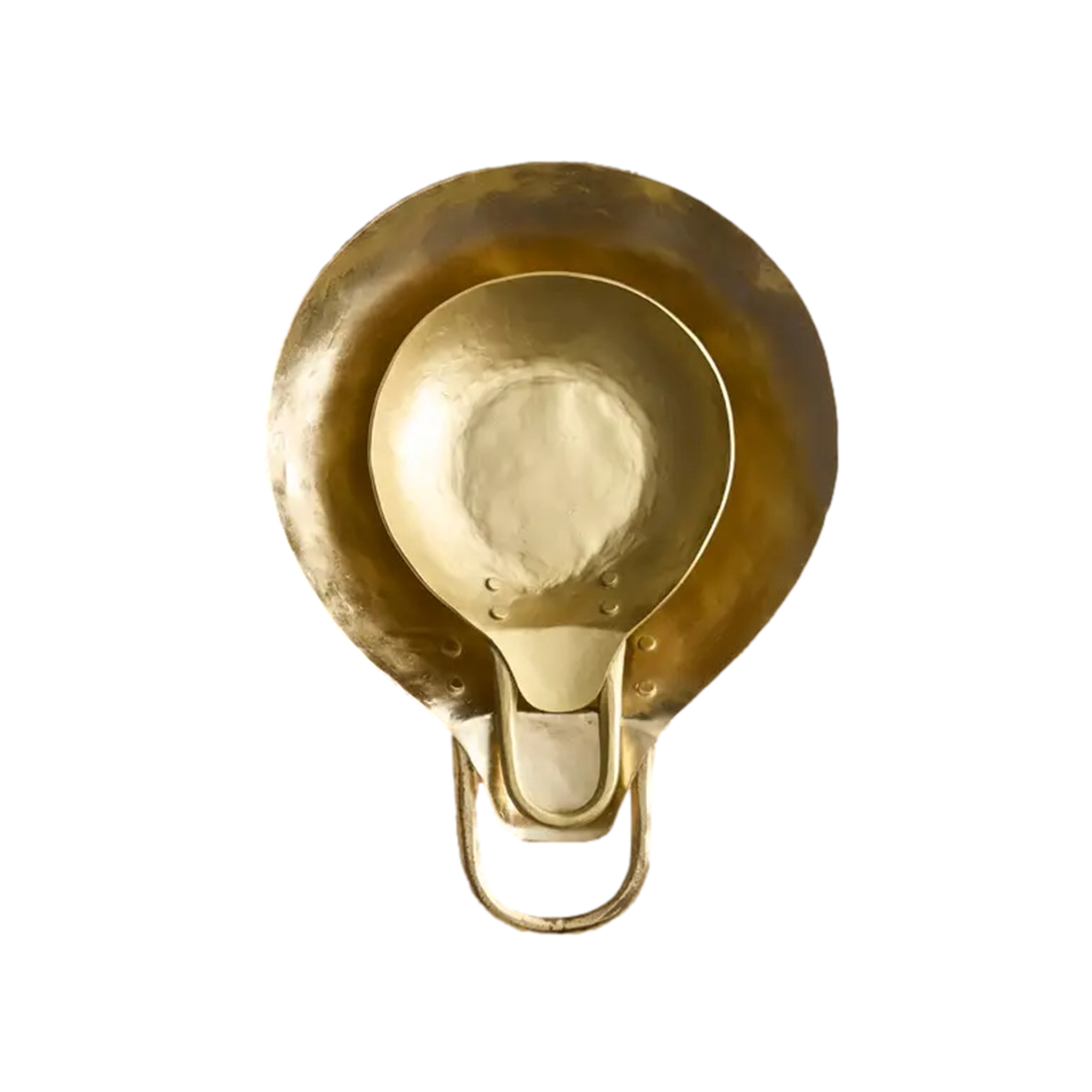 Forge Brass Spoon Rests (Set of 2)
Shallow, pan-shaped spoon rests help keep the stovetop and counter clean while you cook. This brass-finished pair includes two sizes for maximum kitchen coverage. Made from hammered mild steel, also available in a pewter finish.
Material: Metal
Finish: Brass
Please allow a 2-3 week lead time for delivery.