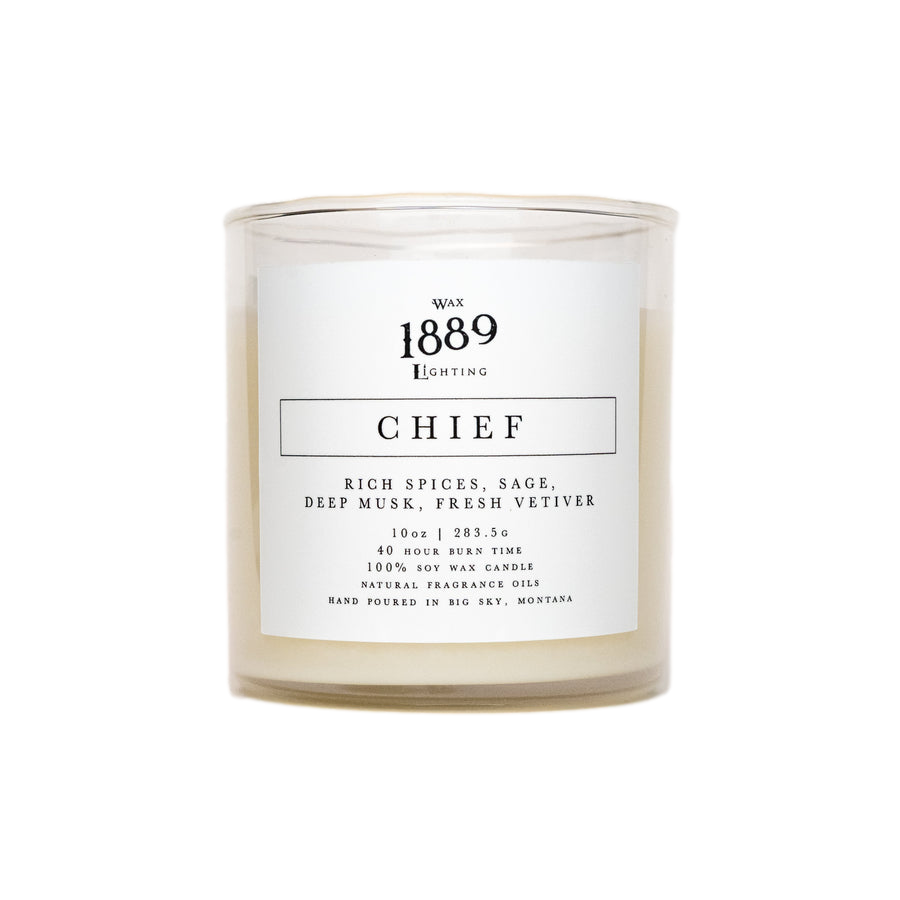 Governed by Yellowstone plateaus and sagebrush basins filled with lavender and Indian grasses. Our Chief fragrance welcomes you back to forgotten western lands with smoldering patchouli and cedar leaf. 

Material: Soy wax
Burn time: 40 hours
Dimensions: 3.00″ x 3.00″ x 3.50″
Please allow a 2-3 week lead time for delivery.
Share This Product