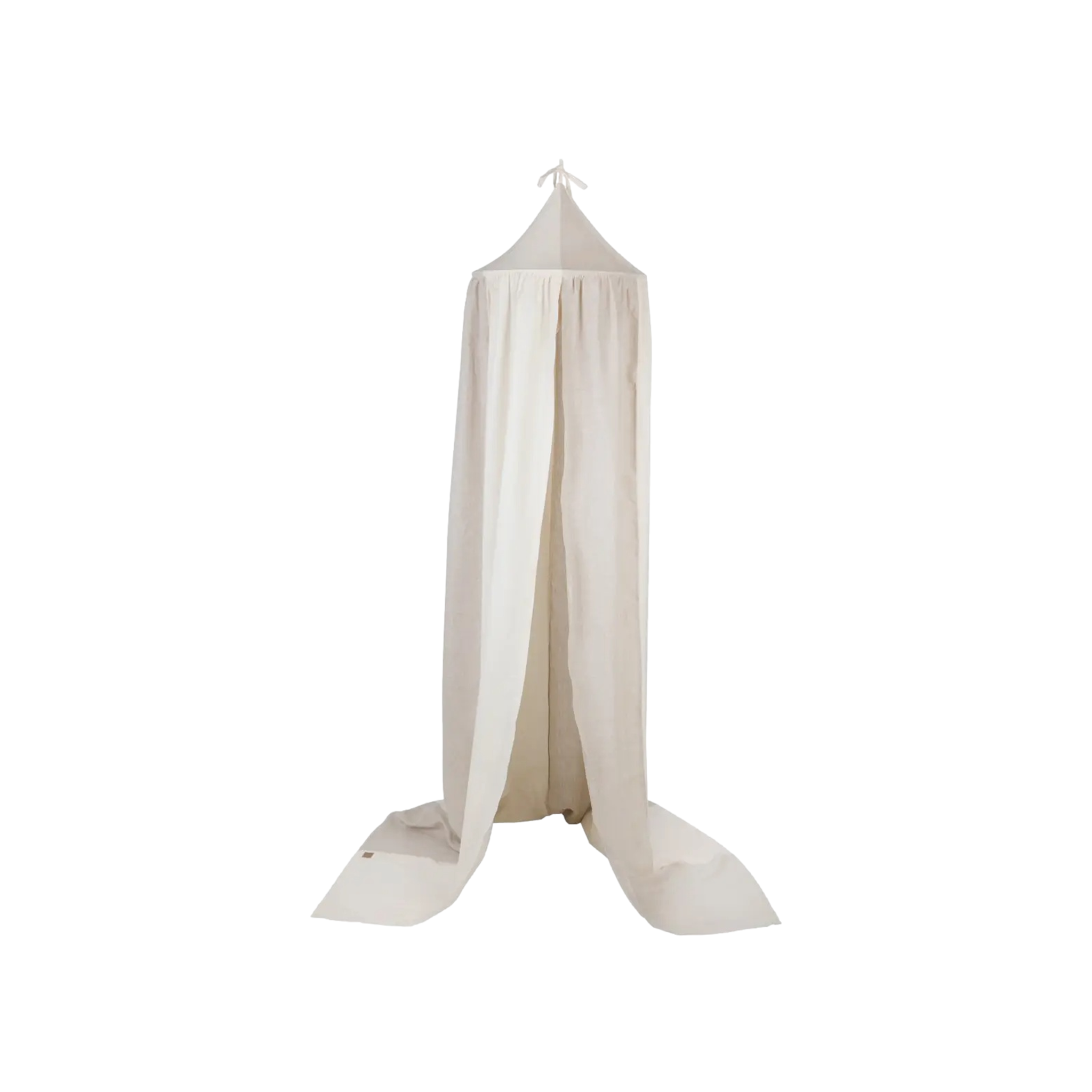 Quieter play and relaxation requires a small cosy nook. Storytelling, too, needs focus and peace. Use it as an interior decoration, a canopy roof, portable or permanent – the canopy works in many situations, also for hanging garlands or toys, or even as a mosquito net on your terrace.
Material: Cotton Fabric
Finish: Cream
Please allow a 6-10 week lead time for delivery.
Share This Product