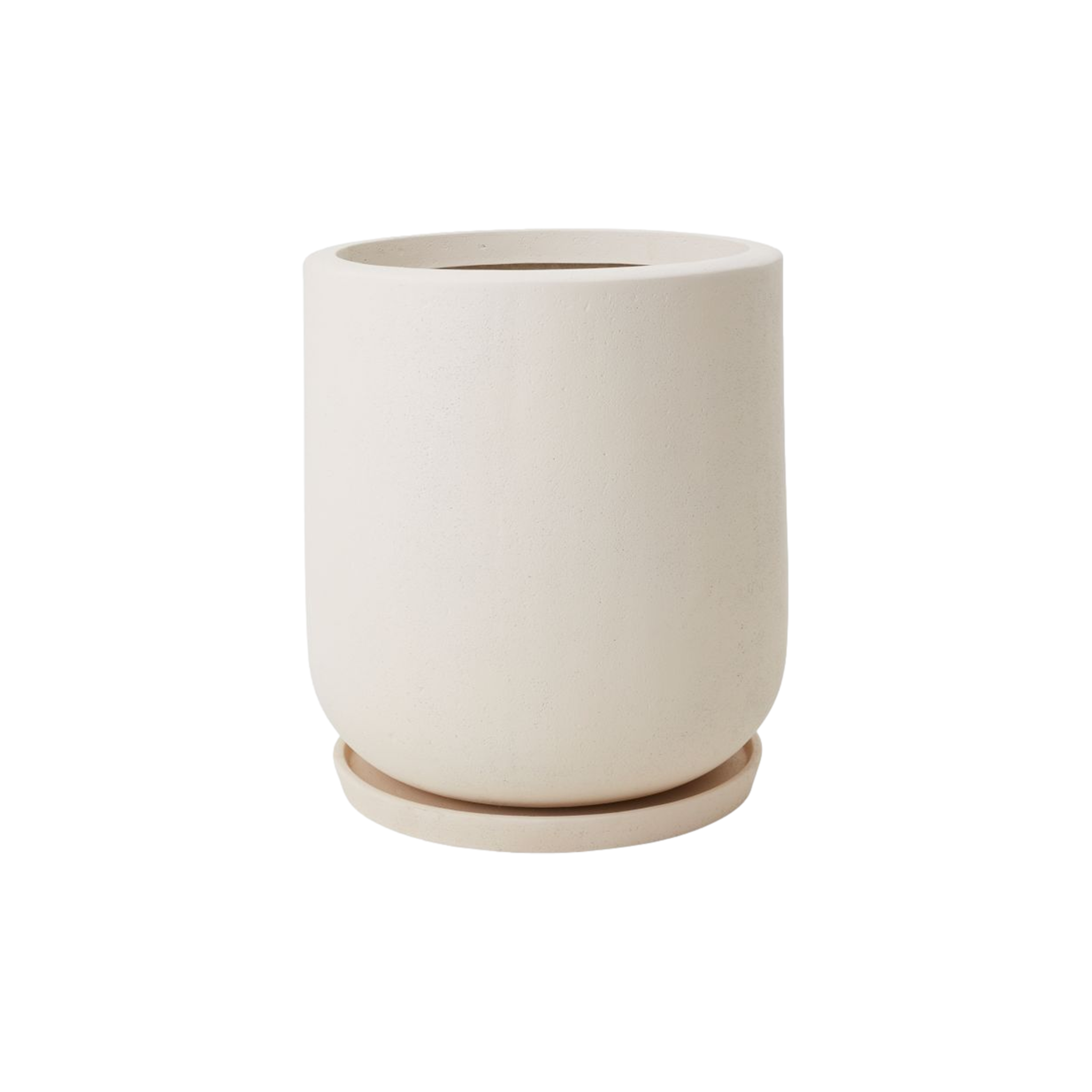 The Kodiak Planter is a large scale planter and saucer combo, perfect for a big statement tree or lush planting of several plants. The bowl shaped body has a drainage hole with rubber plug, and the saucer has ridges to elevate the pot slightly for airflow. This large stonecast container is lightweight for it's size and is equally versatile and functional.

Material: Stonecast
Finish: Ivory

Dimensions: 
Small - 24.50" x 17.00"

Large - 24.50" x 28.50"
Share This Product