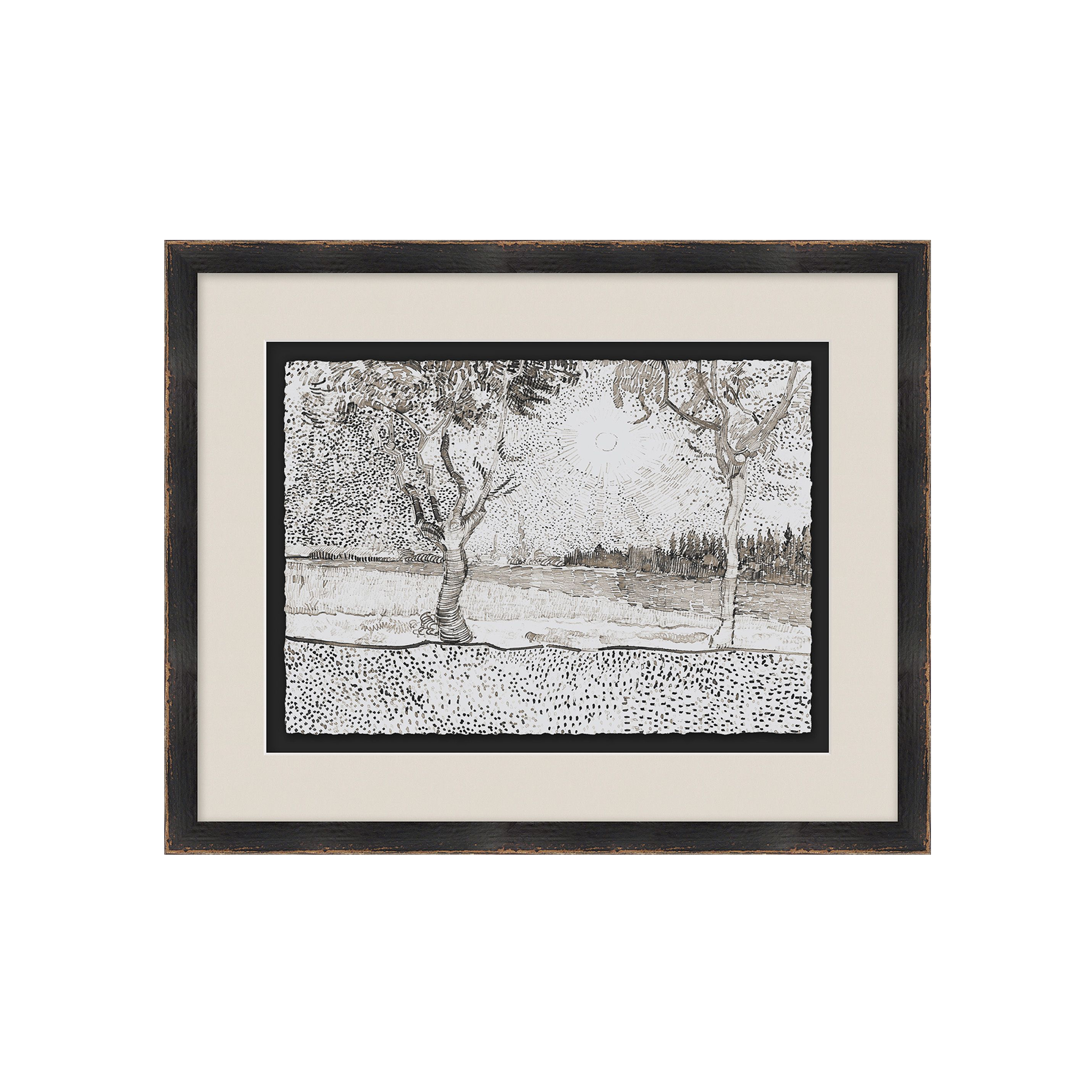 With its stunning landscape, you can almost feel the wind and the warmth of a summer day. This vintage masterpiece is crafted with attention-grabbing colors that evokes the beauty of the outdoors. Its muted tones allows you to transport yourself to a place that feels tranquil and peaceful, without fail. Whether you decide to grace your walls or hallway with it, its dreamy sights will surely make people stop in their tracks.
Medium: Deckled and Floated on Bottom Mat, Floated Top Mat
Finish: 0.82" Distressed Black Frame
Dimensions: 20.25"W x 16.25"H
Not in stock? Artwork is made-to-order and typically ships within 4-6 weeks.

If you need a custom size or prefer an alternative framing, please inquire at Assist@Mayker.com. Include the name of the artwork you are interested in, as well as the size and frame preferences.