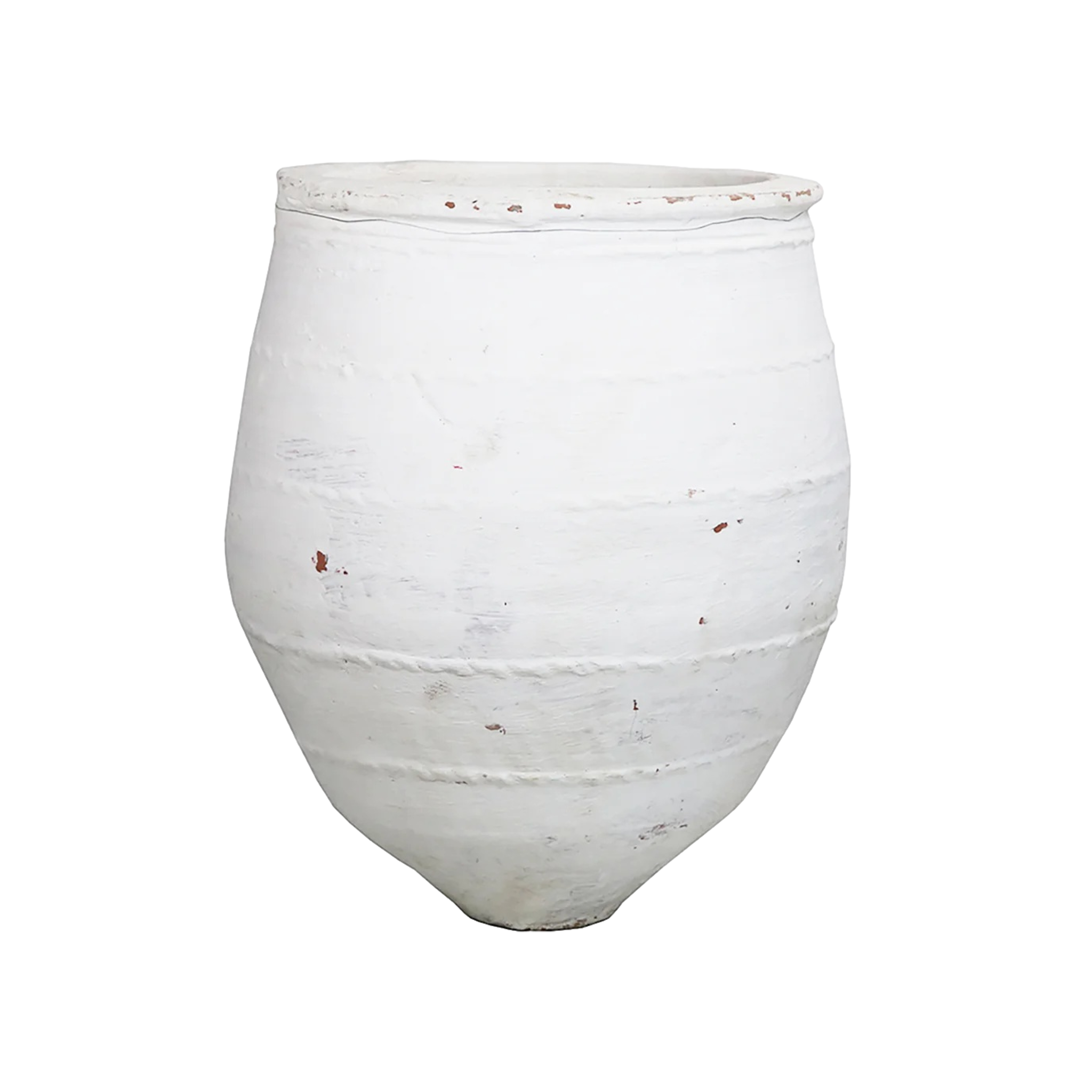 Open Mouth Mediterranean Pot
The bright white finish of the clay Open Mouth Mediterranean Pots, White, give them a modern feel. In contrast, the rope-detail surrounds are a bit rustic and emit the hand-hewn craftsmanship of each pot. These oversized planters can be used for ornamental trees or palmy plants.
Material: Clay
Finish: White
Dimensions: 22.00"D x 29.00"H
Please allow a 4-6 week lead time for delivery.
Share This Product