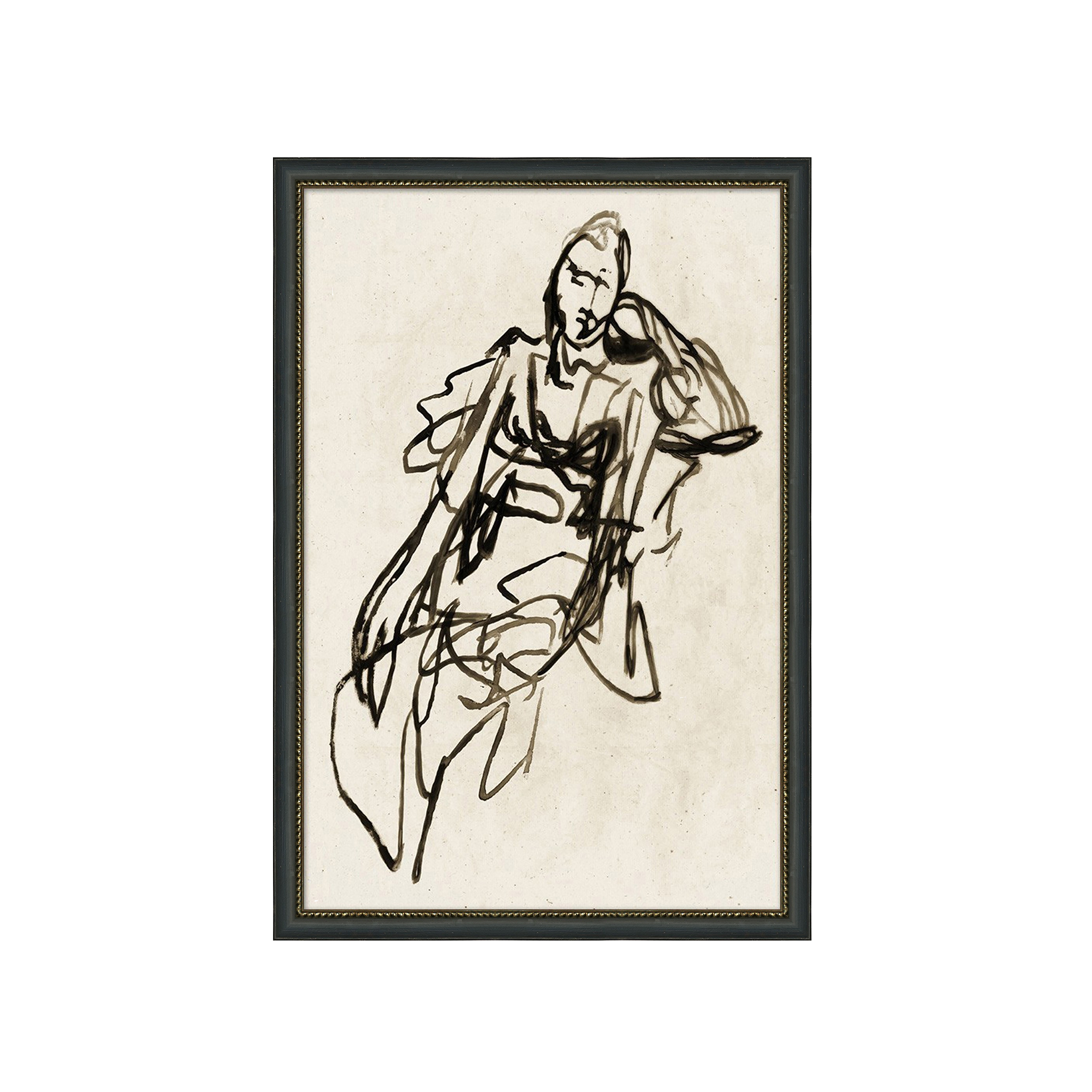 This piece features a captivating female figure in vintage-style dress with intricate details, giving it an extra layer of complexity and charm. Hang it up as the perfect accent piece to your modern décor and create an atmosphere of sophistication and refinement.
Material: Matte Paper, Straight Fit
Frame: Distressed Black with Antique Gold Frame
Dimensions: 22.00" x 32.00"
Not in stock? Artwork is made-to-order and typically ships within 4-6 weeks.

If you need a custom size or prefer an alternative framing, please inquire at Assist@Mayker.com. Include the name of the artwork you are interested in, as well as the size and frame preferences.