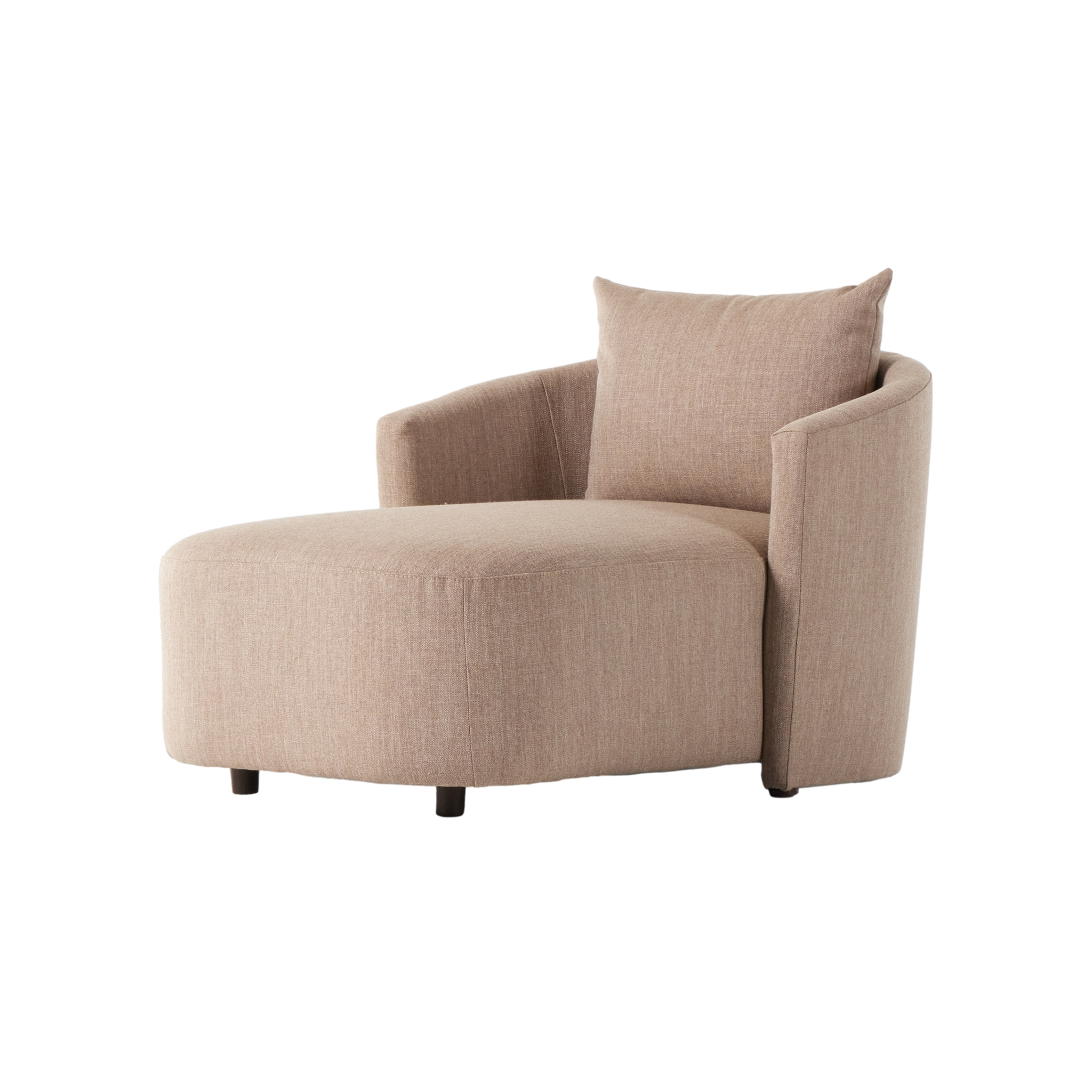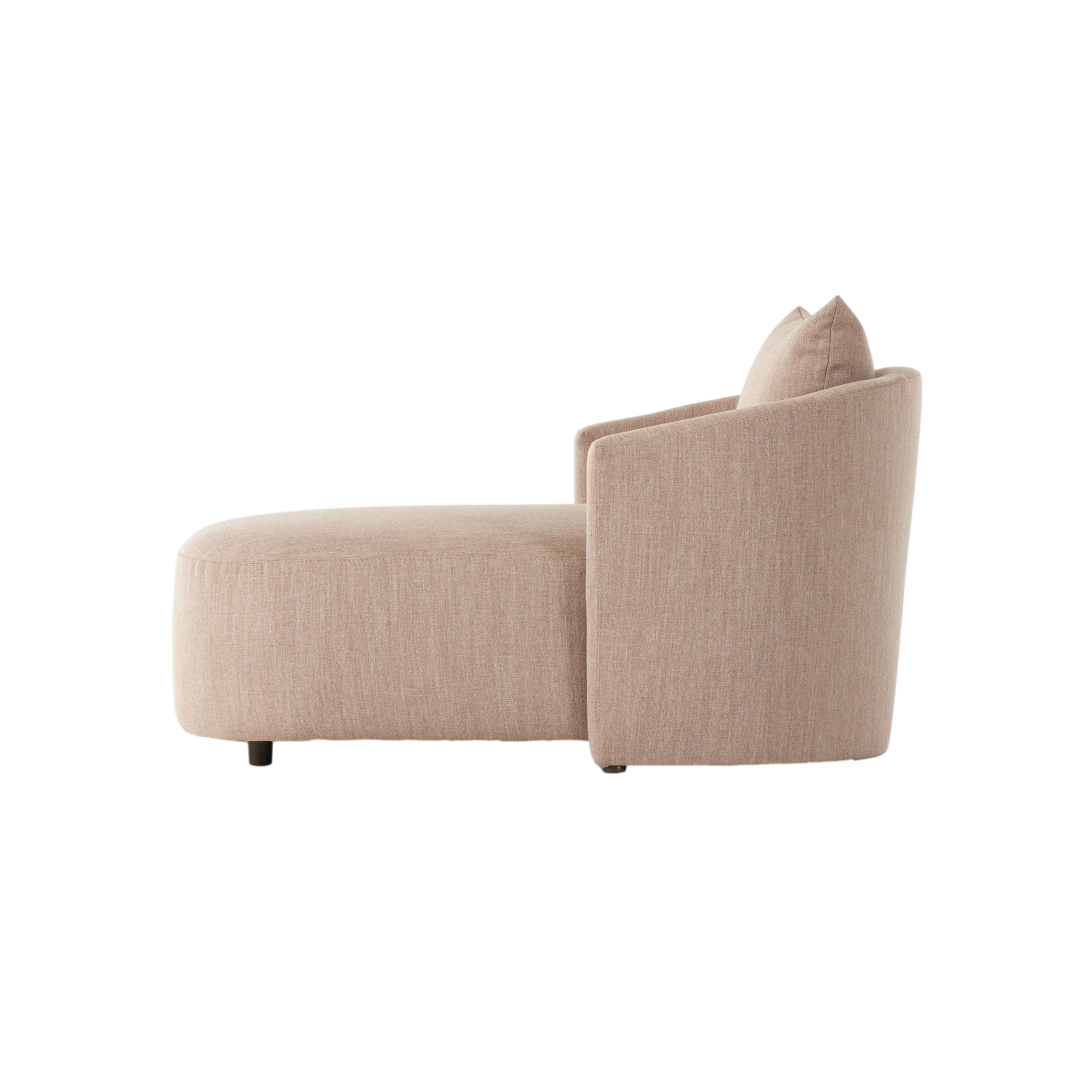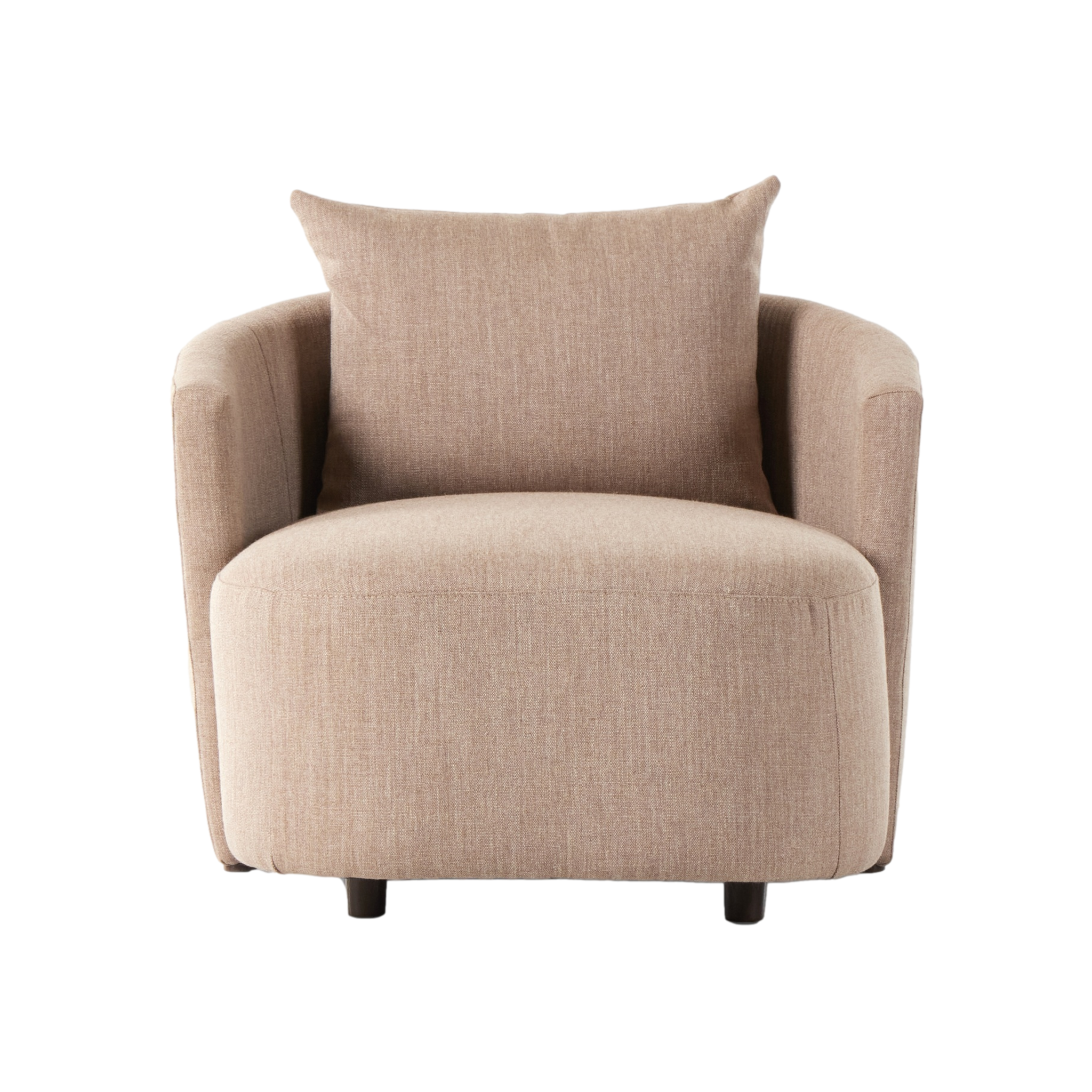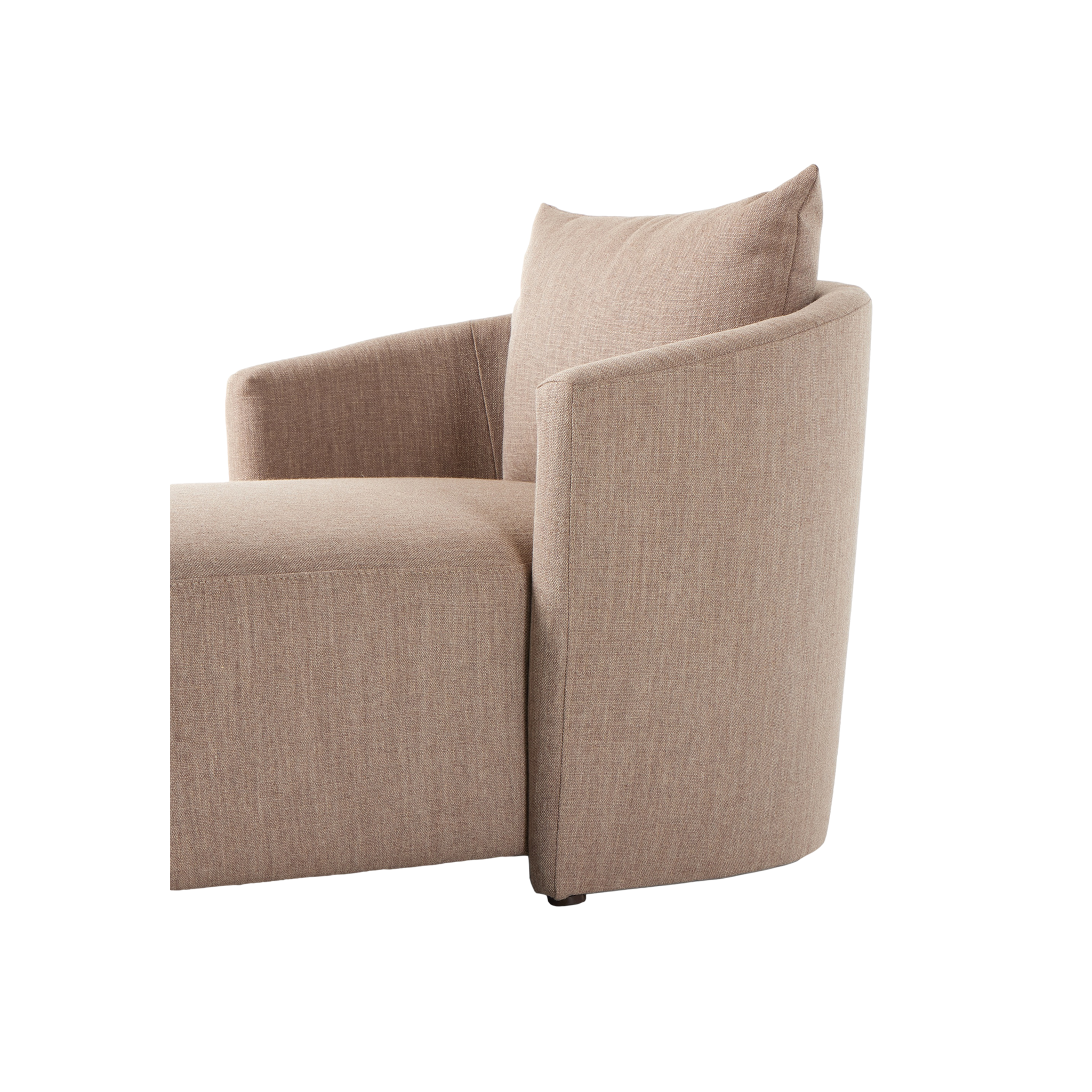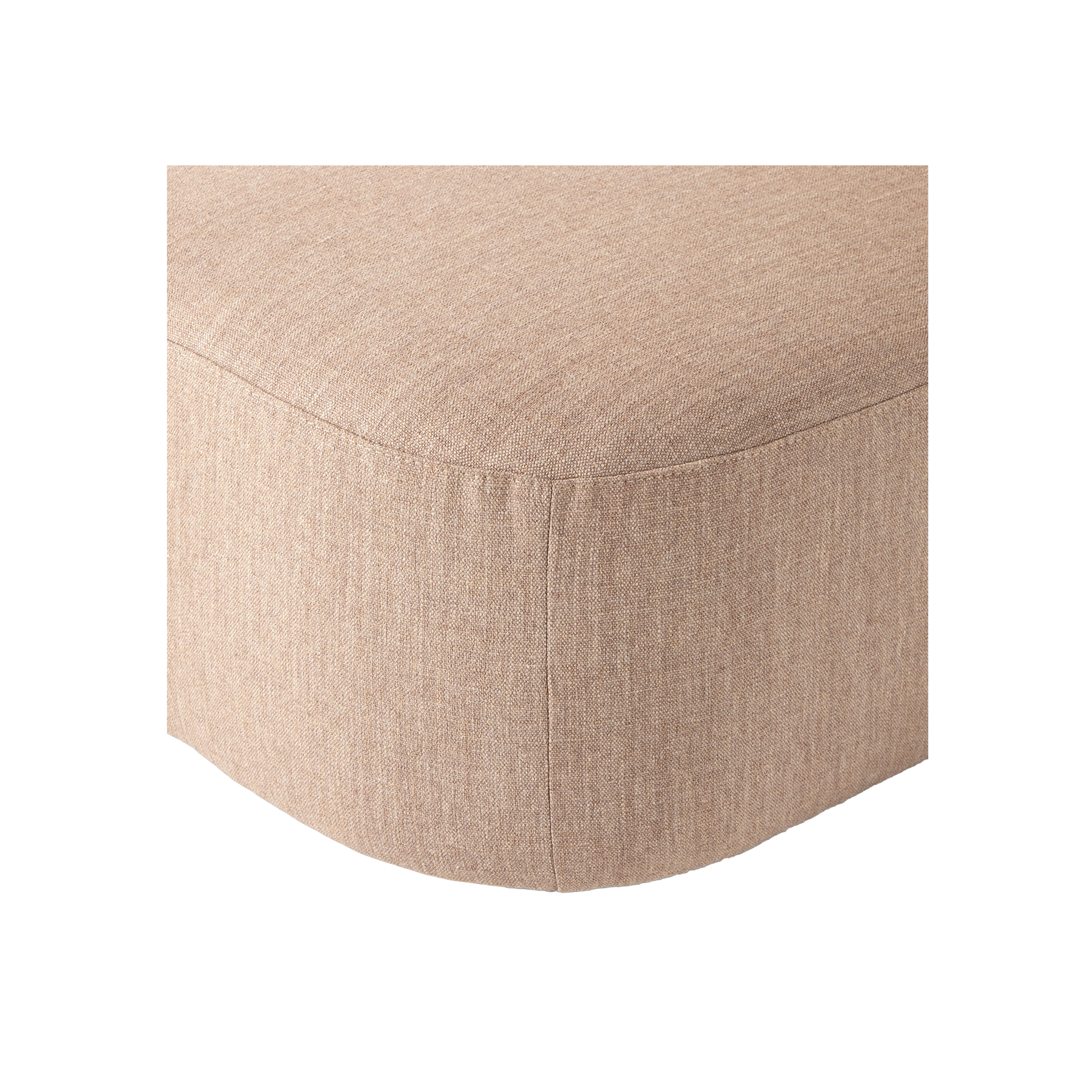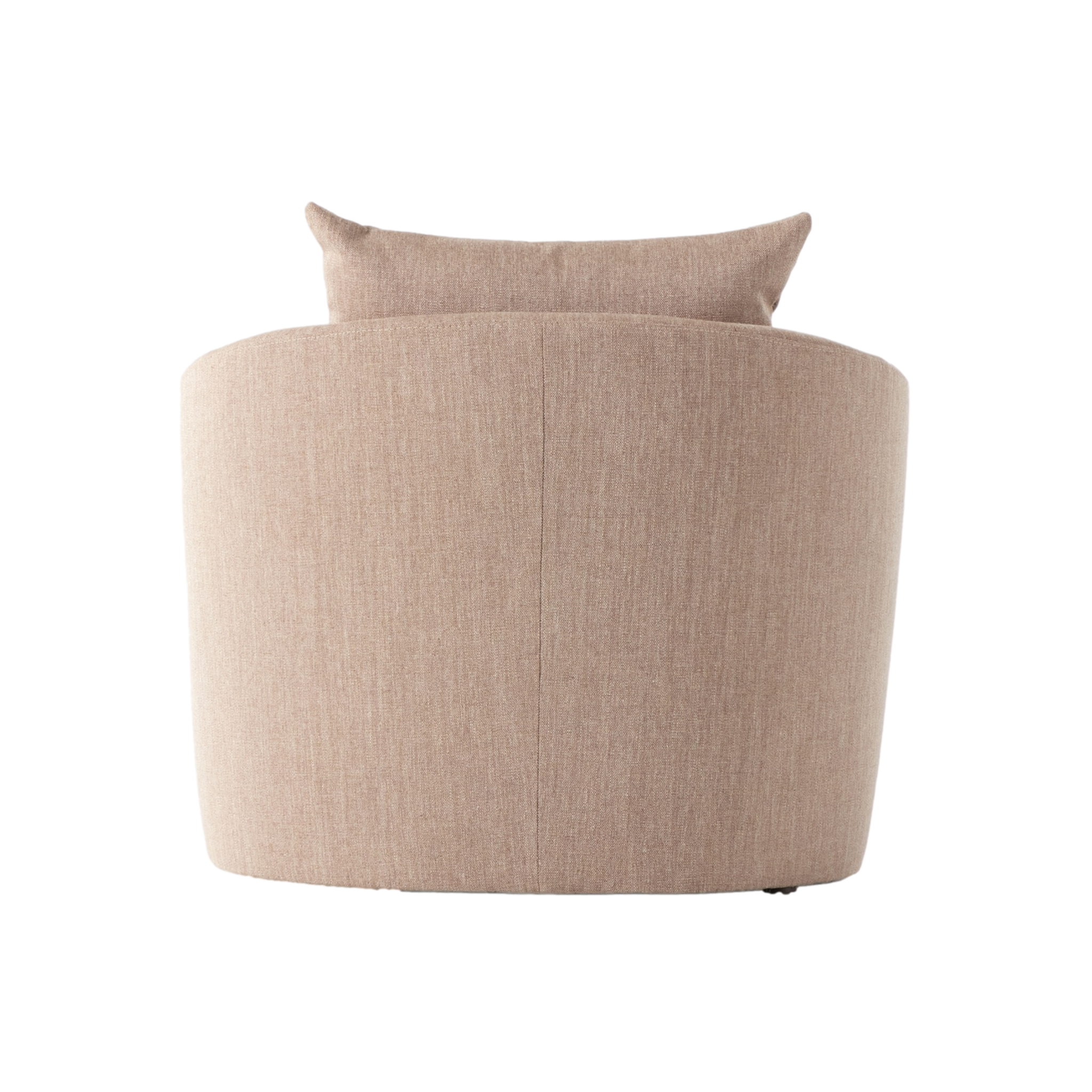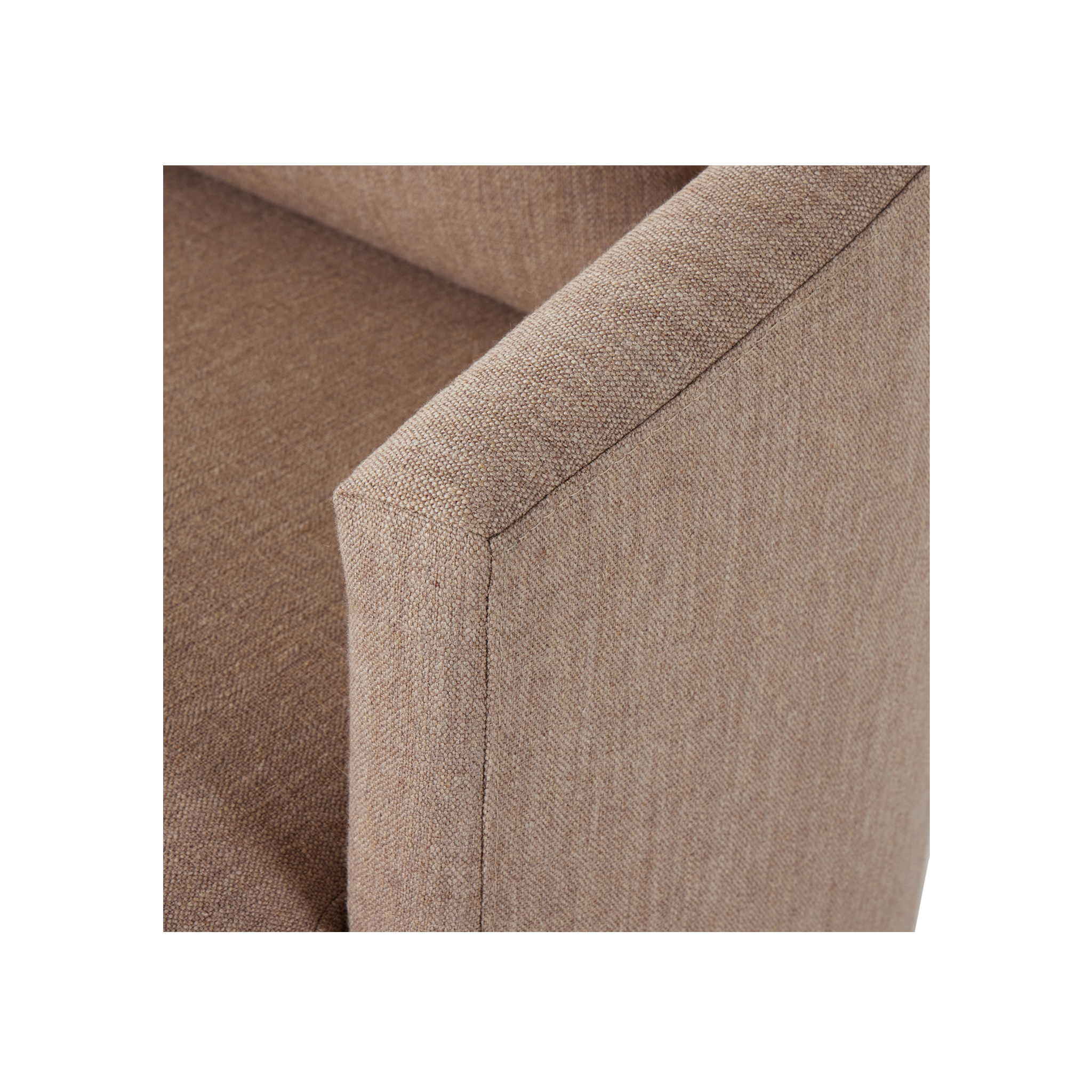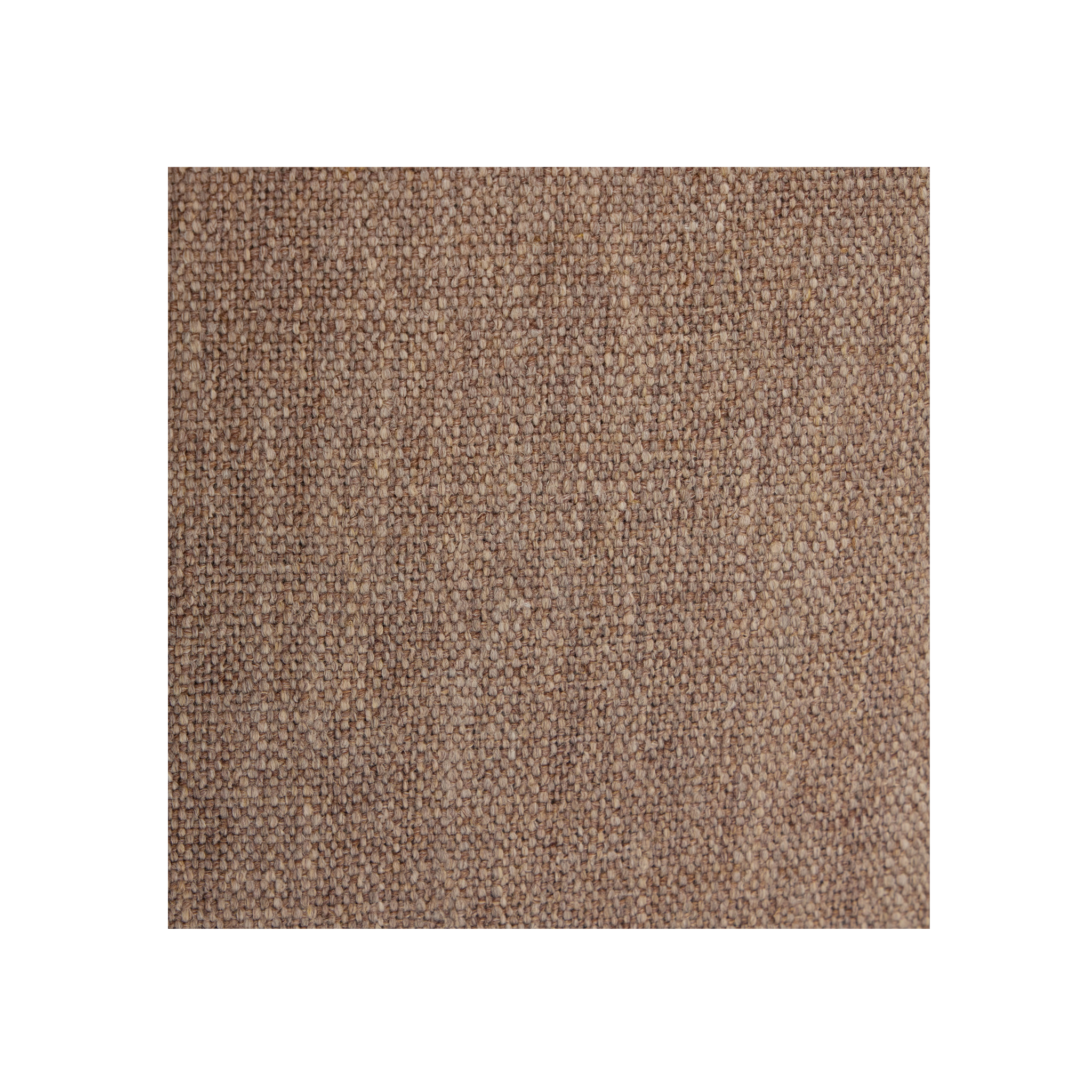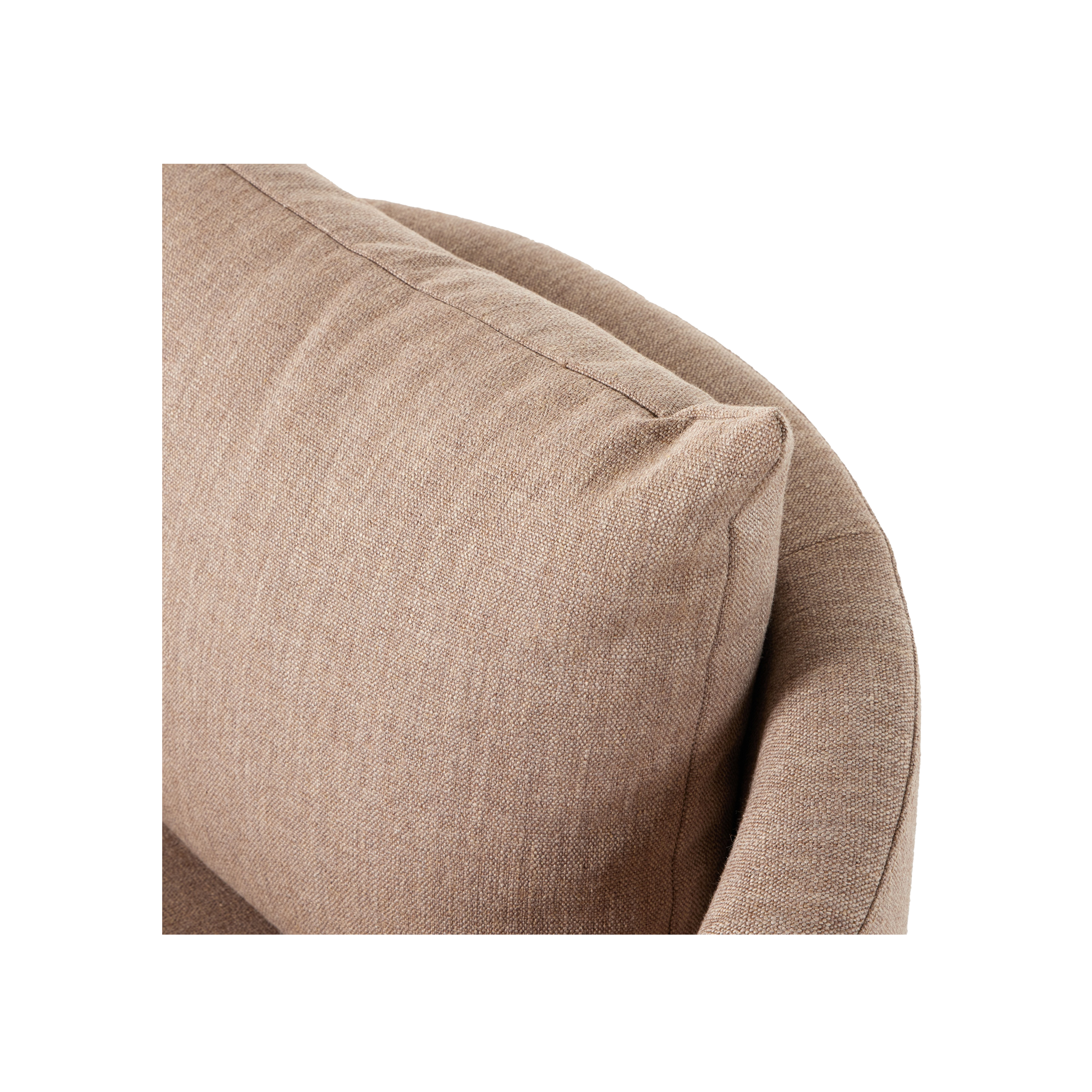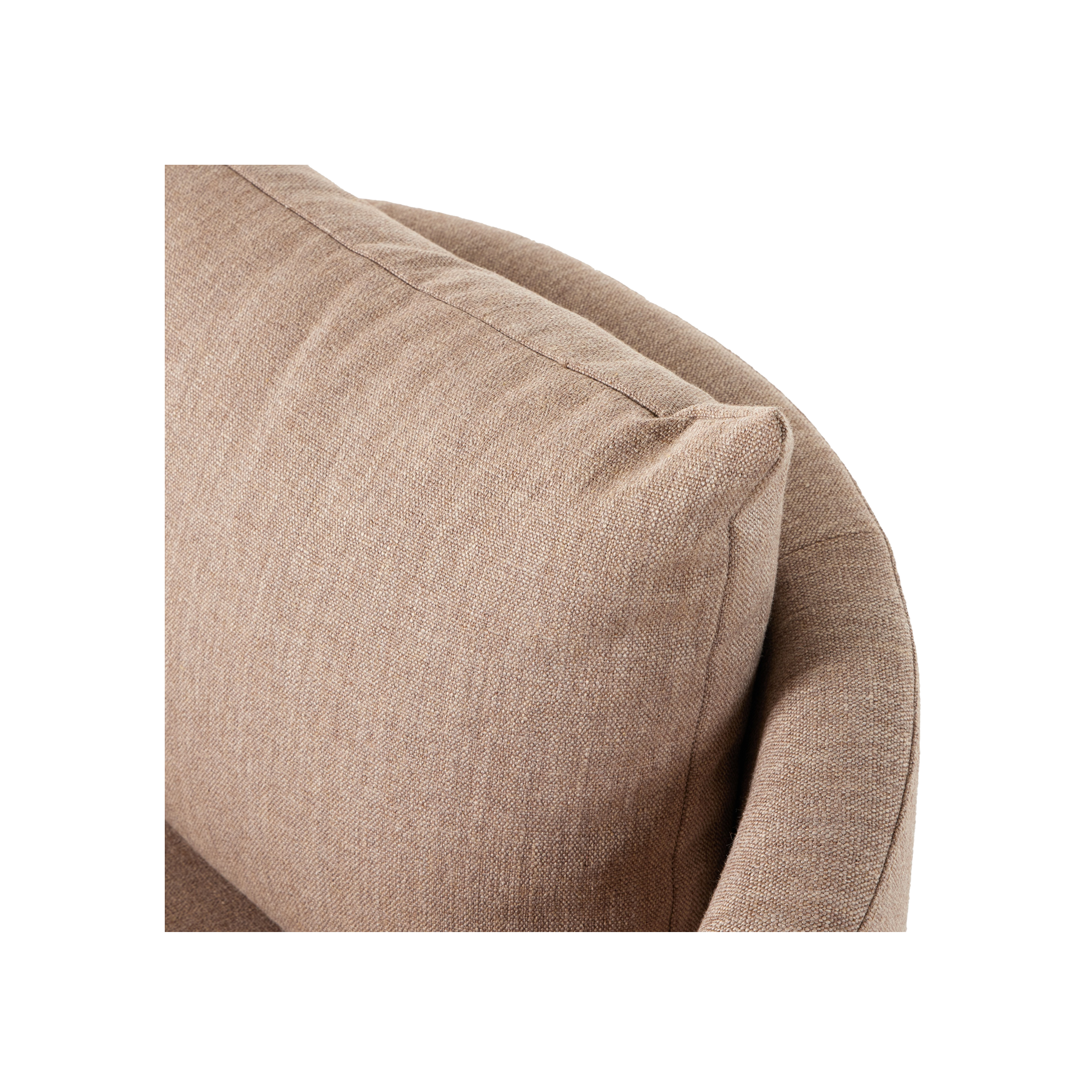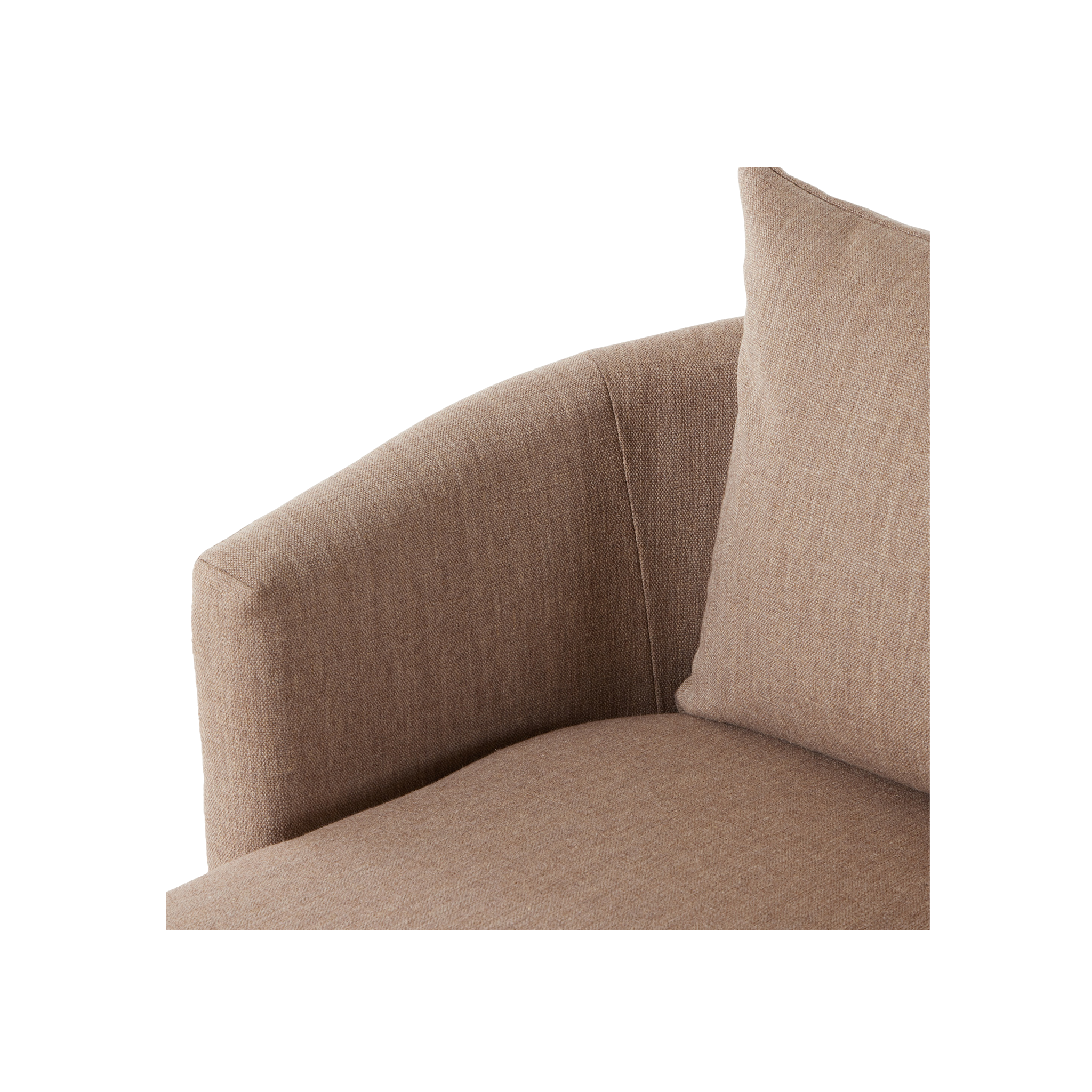 Casual and sculpted, high-performance fabric and a pill-shaped chaise take this lounger to the next level. Its subtle fawn hue adds a hint of elegance to any room. Ergonomically designed for comfort and support, the Farrah Chaise is perfect to relax and unwind.
Performance fabrics are specially created to withstand spills, stains, high traffic and wear, ensuring long-term comfort and unmatched durability. 

Material: Performance Fabric, 70%Pl, 20%Vi, 10%Li
Finish: Fawn

Dimensions: 39.00" W x 58.50" D x 33.50" H
Please allow a 6-8 week lead time for delivery.