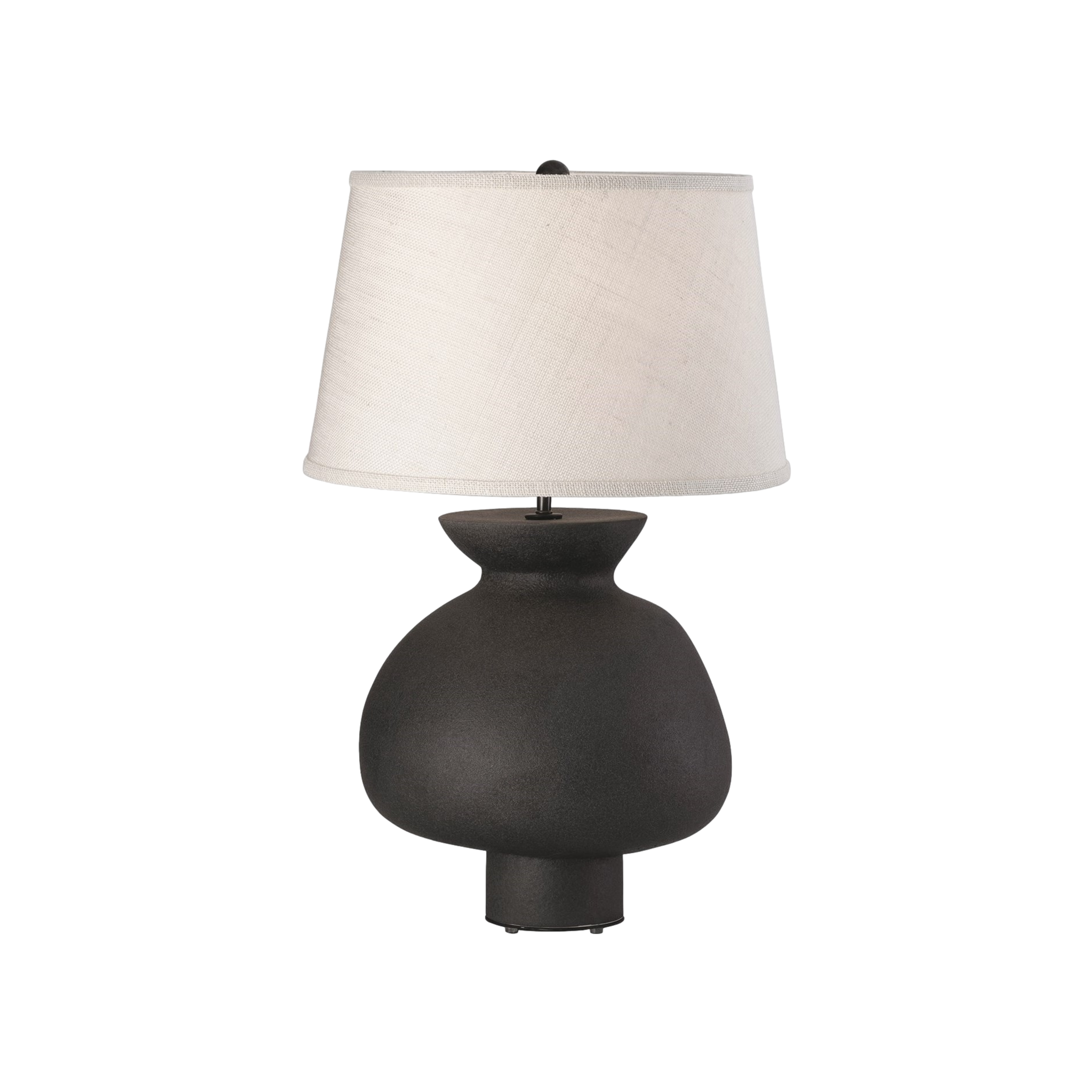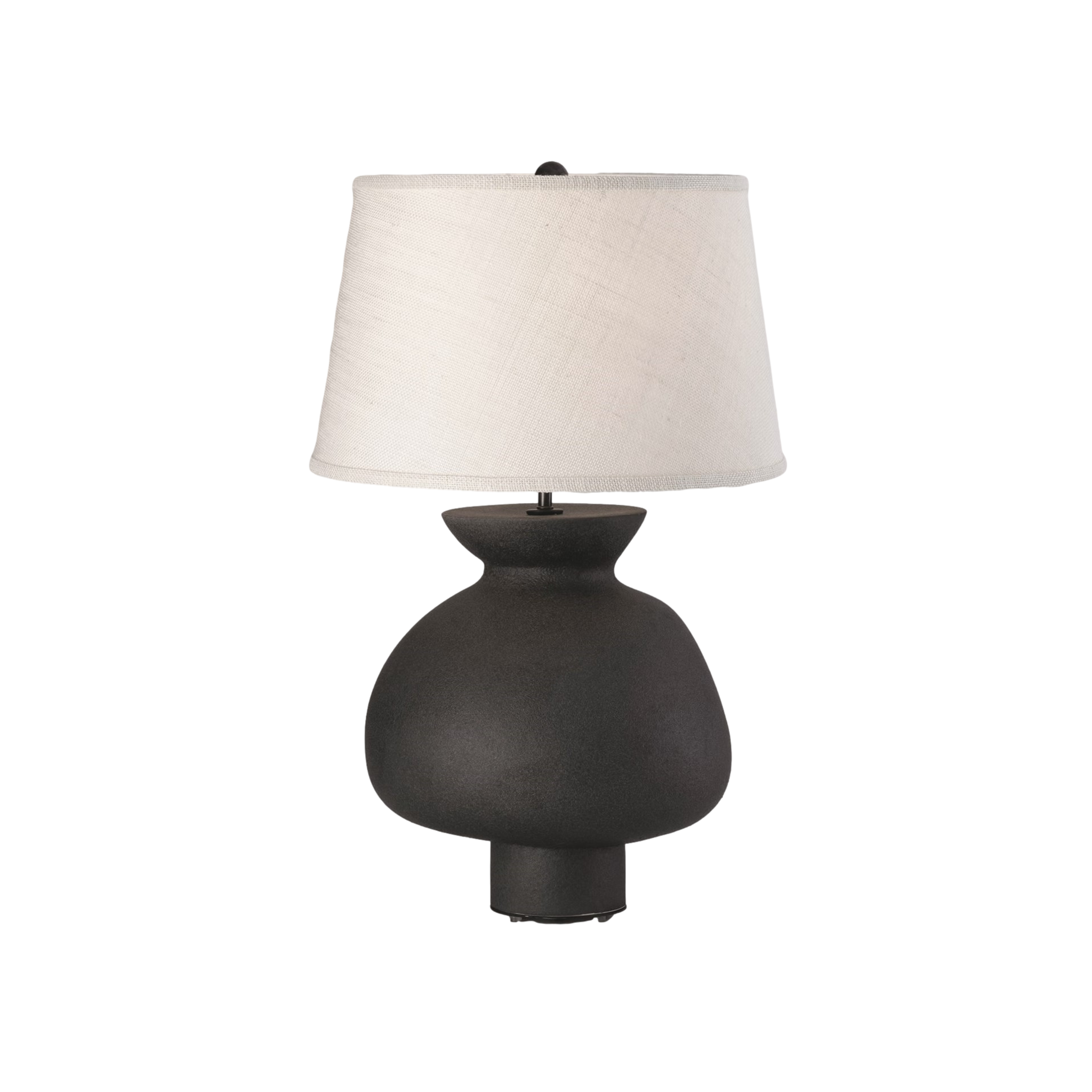 The Cassius Lamp is formed by hand from earthenware. This lamp's beautiful scale and the sculptural silhouette is sure to create a beautiful moment in any room. Its organic form makes it modern and its design is sure to be enduring.
Finish: Black bronze with ivory shade
Wattage: Holds one 100W Type "A" lamp bulb
Overall Dimensions: 27.5"H x 17.00"D

Not in stock? Lighting typically ships within 4-8 weeks. Once you place your order, a Mayker team member will be in touch with you to verify your lead time.